After 4,700 Dead, Liberia Now Declared Ebola-Free; 'Pain and Grief Will Take a Generation to Heal,' Says President Sirleaf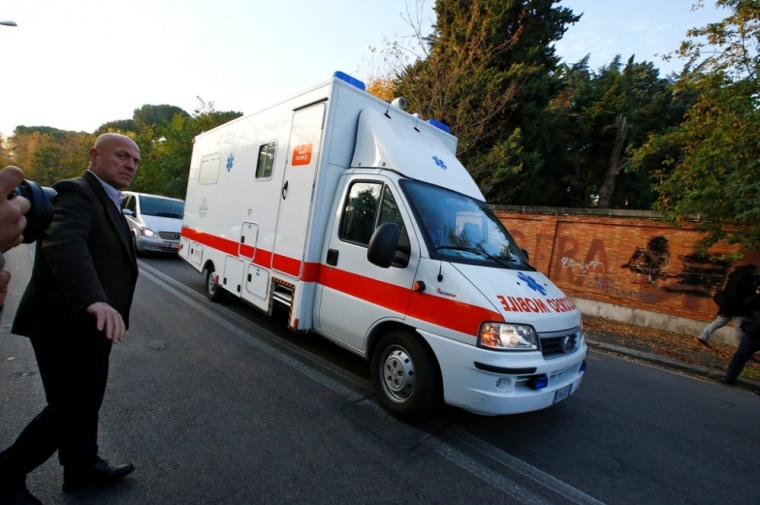 The World Health Organization has finally declared Liberia free from one of the world's deadliest viruses, but after this West African nation lost at least 4,700 people to Ebola. The risk still remains as the epidemic persists in other countries in the region.
"The outbreak of Ebola virus disease in Liberia is over," WHO representative Dr. Alex Gasasira said at a press conference in the capital city of Monrovia on Saturday, reading his group's statement.
The official announcement comes 42 days after the country had its last Ebola case, as per the benchmark, which requires two incubation periods of 21 days for new cases to emerge, for declaring the end of the outbreak.
"Interruption of transmission is a monumental achievement for a country that reported the highest number of deaths in the largest, longest, and most complex outbreak since Ebola first emerged in 1976," WHO said in the statement.
Ebola – which can cause fever, vomiting and diarrhea – spreads through contact with bodily fluids such as blood or saliva. Liberia had at least 3,000 confirmed Ebola cases, and more than 4,700 people, including 189 health care workers, died of the disease since March 2014.
At the peak of transmission in Liberia, which occurred during August and September 2014, the country was reporting from 300 to 400 new cases every week.
"During those 2 months, the capital city Monrovia was the setting for some of the most tragic scenes from West Africa's outbreak: gates locked at overflowing treatment centers, patients dying on the hospital grounds, and bodies that were sometimes not collected for days," WHO said. "Flights were cancelled. Fuel and food ran low. Schools, businesses, borders, markets, and most health facilities were closed. Fear and uncertainty about the future, for families, communities, and the country and its economy, dominated the national mood."
Liberian President Ellen Johnson Sirleaf criticized the slow initial response to the outbreak in the region.
"This Ebola outbreak is a scar on the conscience of the world. For some the pain and grief will take a generation to heal," Fox News quoted her as saying Saturday. "Therefore, let today's announcement be a call to arms that we will build a better world for those Ebola could not reach ... It is the least the memories of our dearly departed deserve."
WHO said while it is confident that Liberia has interrupted transmission, "outbreaks persist in neighboring Guinea and Sierra Leone, creating a high risk that infected people may cross into Liberia over the region's exceptionally porous borders."
In late September, Thomas Eric Duncan, a man from Liberia, tested positive for the virus in the United States during his visit to relatives in Texas, sparking fears in the U.S. and elsewhere.
"We went through just a horrific epidemic," CNN quoted Dr. Thomas Frieden, director of the U.S. Centers for Disease Control and Prevention, as saying. "It's a searing memory that many of us will carry with us for the rest of our lives."