After devastating cyclone, Mozambique, Zimbabwe and Malawi look to God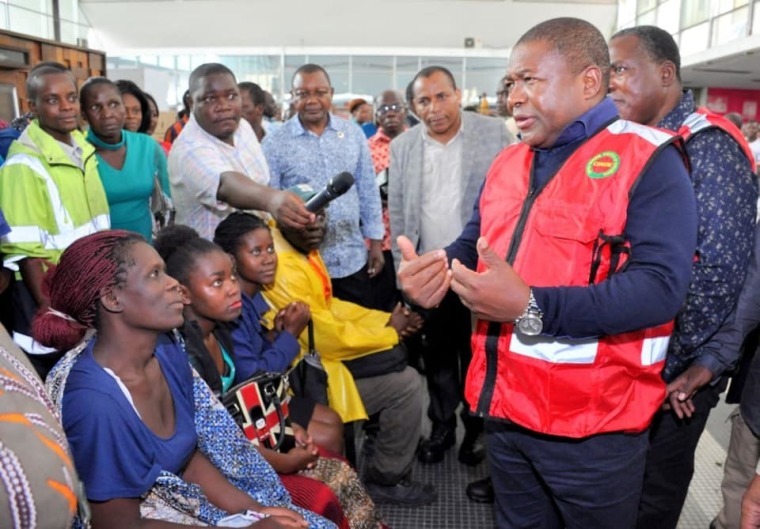 Ten days after Cyclone Idai left at least 750 dead and more than 100,000 scrounging for survival in Mozambique, Zimbabwe and Malawi on southeast Africa's Indian Ocean coast, government officials and others turned to God for comfort in worship services on Sunday.
Mozambique's death toll rose to 446 from 417, a government official told Reuters Sunday. U.N. agencies suggested between 154 and 259 people died from the cyclone in Zimbabwe and another 56 in Malawi.
President Emmerson Dambudzo Mnangagwa of Zimbabwe told his country during a service at the Methodist Church in Mabelreign, Harare on Sunday that the death toll was rising and could reach 200.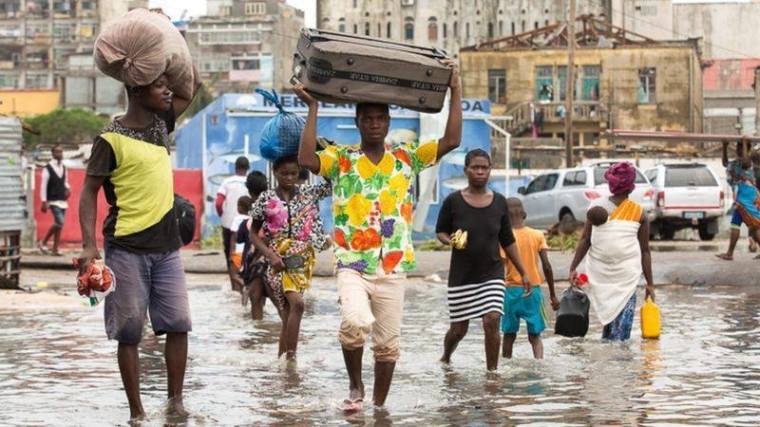 "Some citizens were swept away to Mozambique and because of the decomposing state of their bodies, we have agreed that they be buried in Mozambique. Some could have been washed away to the ocean," he said according to 24 News. Mnangagwa declared two days of mourning for the victims and told his countrymen that it is in times like these people should look to God.
"As people, we do not know anything. We only get to know something after it would have occurred but God knows everything, even things to come in future. Job lost all his children and wealth but he never turned away from God," he said.
"We should accept this although it is difficult, even for me. Sometimes we ask God why He allows such things to happen and also if He still exists.  We cannot direct God but we just accept what He has done. Let us pray and seek God when we still can as disaster can come anytime and in different forms. We are all sinners and we should all go to Jesus when we are still alive," he continued.  
In Mozambique, even as the death toll continued rising on Sunday, worshippers gathered at ravaged churches in the devastated port of Beira where the category 2 storm made landfall.
"We asked Jesus to protect us, so that this does not happen again," one Christian woman, Maria Domingas, 60, who survived trees crashing into her house and water filling her bedroom, told Reuters.
About 150 members of the evangelical Universal Church in Beira gathered for worship on the patio of their church despite significant damage to their building including the loss of their roof.
"You can see the strength in their eyes," their 36-year-old pastor, known as Junior said. "From today, we are looking forward."
"Only with God can we move forward," Rosa Manuel, 59, a church member who lost a house she had built to rent said.
Government officials in Mozambique said the cyclone had affected 531,000 people and 110,000 people are living in makeshift camps.

At the service in Zimbabwe, the Methodist Church general secretary, Reverend Jimmy Dube said it was the role of the church to step in during times of grief. "The victims have received food, clothing drugs and all the material things but the church should assist them to come to terms with the grief, so that they do not collapse inside," Dube said.
"People are trying to come to terms with the grief and anger. They are asking God why this happened and why He remained silent and never alerted them. Some are even asking is there [a] God while others ask God why people have perished through floods when He had made a covenant that He will not destroy humanity through floods," he continued. "We do not have answers. Today is an important day as it allows healing. We cannot continue as if nothing has happened. We have come together to express our grief and God will heal us of the trauma. The church should help us to pick up the broken pieces."