After hundreds of migrants try to reach Britain's shores, Church leaders say all people must be treated with dignity
Migrants must be treated with dignity, say Britain's Church leaders after influx of migrants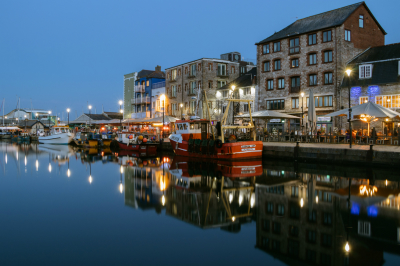 After a sharp rise in the number of migrants attempting to cross the English Channel to Britain, Church leaders have appealed for compassion. 
Although still relatively small in comparison to the thousands that have crossed the Mediterranean into Europe, the increase over the last few months has startled Britons. 
The Independent reports that British coastguards intercepted 40 migrants as they tried to reach the southern shores of England in small boats on Christmas day. 
According to The Telegraph, a total of 539 migrants tried to cross the Channel to England over the course of 2018 with 80 per cent of the crossings being made in the last three months. 
Criminal gangs are suspected of organizing the illegal crossings that have put pressure on the British Government to urgently ramp up protection of the country's borders. 
Shadow home secretary Diane Abbott accused the Conservative-led Government of being "too slow to act" and said it needed to "get a grip" on the "mass criminal operations in British waters."
"The Home Office's flawed strategy has been to focus on deterring refugees, thinking that the issues in the Mediterranean would never reach our shores," she said. 
"While the Tories wax lyrical about control of our borders and being tough on security, they cannot seem to get a grip on criminal smugglers operating on a few hundred miles of coastline, in one of the busiest shipping lanes in the world."
Britain's immigration minister Caroline Nokes said Britain was working with the French authorities to prevent more crossings.
"Some of this is clearly facilitated by organised crime groups while other attempts appear to be opportunistic," she said. 
"We are in close and continual contact with the French authorities and law enforcement partners including through the new UK-France Coordination and Information Centre which opened in Calais at the end of last month to tackle criminality at the border.
"Attempting to cross the Channel in this way is extremely dangerous and they are putting their lives at risk.
"People should also be in no doubt that Border Force and the Police Aux Frontieres are working together 24 hours a day to prevent attempts, protect life and prosecute offenders." 
In response to the pressure, the British Government has deployed the Royal Navy and recalled a border patrol boat that had been assisting with the migrant crisis in the Mediterranean. 
But Home Secretary Sajid Javid, speaking to Sky News, suggested a distinction needed to be made between genuine asylum seekers and economic migrants.
"A question has to be asked: if you are a genuine asylum seeker why have you not sought asylum in the first safe country that you arrived in?" he said.
"Because France is not a country where anyone would argue it is not safe in any way whatsoever, and if you are genuine then why not seek asylum in your first safe country?"
The situation has sparked debate about how Britain should handle attempts by migrants to cross over from France. 
The Catholic Church's lead bishop for migration and asylum Paul McAleenan said it was important to recognize the dignity of all people, including migrants.
"All people fleeing their homes and seeking to build a better life here should be recognised as human beings and treated with dignity," he said.
"As the focus on refugees now turns towards the English Channel, we should keep in mind that our priority must always be saving lives and playing our part in offering sanctuary to those escaping war or persecution.
"Rhetoric and policies that dehumanise or stigmatise people only serve to fuel hostility and harm our society."
The Anglican Bishop of Dover Trevor Willmott made a similar appeal in comments to the Guardian.
"It is crucial that we all remember that we are dealing with human beings here," he said. 
Bishop McAleenan has previously called on Britain to accept more child refugees from France after authorities there dismantled a makeshift camp near Calais known as "The Jungle". 
"Their situation is now much worse," he said in a joint statement with the Bishop of Galloway William Nolan in December 2017. "These young people are forced to sleep rough, which at this time of year, as temperatures fall, is of great concern...We urge the authorities to recognize that these are our fellow human beings, regardless of their status, and that their intrinsic dignity must be upheld."