After Sunday School teacher is fatally stabbed, Oprah, others thinking twice on helping panhandlers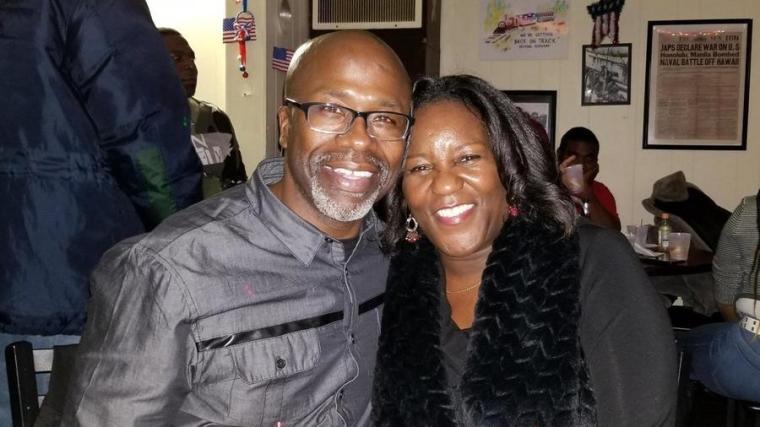 The family of a Sunday School teacher who was fatally stabbed inside her car in front of her husband and daughter after she offered help to a panhandler she thought was a mother in need in Baltimore, was told "God bless you" during the attack.
Now many people like billionaire media mogul Oprah Winfrey who have acted as good samaritans to those in need are thinking twice about giving help to strangers.
"This story struck my heart. I've done this a 1k times. But will think twice before ever doing again. To J.S. family I hope her death gets people 'woke' to change!" Winfrey tweeted on Wednesday.
"I've done this to [sic] and I have gotten out the car to run across the street to help... my prayers for strength for him & her family," rapper and record producer Missy Elliot replied to the tweet.
According to ABC News at about 12:30 a.m. on Saturday, Keith Smith, 52, and his wife, Jacquelyn, 54, who both teach adult Christian education classes at Helping Hands Ministries in Churchville, were driving home with their daughter, Shavon Smith, after a celebration of Shavon's 28th birthday on Friday night.
While they were at a stop sign in the Johnston Square neighborhood of East Baltimore, Jacquelyn Smith, according to her husband who was driving, saw a woman standing on the side of the road, with what looked like a baby in a blanket and a cardboard sign that said, "Help me feed my baby, God bless."
Smith, who was an electrical engineer at Aberdeen Proving Ground at the time of her death, asked her husband to pull over and she rolled down the window and handed the woman $10.
"It was drizzling, it was cold, wet and my wife, like any normal person, felt sorry for the baby, which turned out not to even be a baby," Keith Smith told ABC News. "It must have been like a stuffed animal or something wrapped in a blanket. From where we were, it looked like a baby and we thought it was a baby."
The grieving husband said he had seen a man standing next to the panhandling woman but did not realize they were being set up.
"As she was handing her the money, the guy came to say 'Thank you,' and the woman was saying 'God bless you. God bless you,'" Smith recalled. "While we're looking at her saying 'God bless you' and my wife was handing her the money, he came over to the car and said 'Thank you' and then he started stabbing my wife and snatched her necklace off and ran."
She was later pronounced dead at a local hospital and now her husband is looking for justice. He described the female suspect as being in her 20s with medium brown skin, a medium build, and about 5 feet tall. She was wearing a long brown coat. The male suspect, he said, is black, about 5 feet 10 inches tall, with a medium build. He was sporting a goatee and wore a black hoodie during the attack.
"I don't want to beat myself up, but I feel somewhat responsible for letting that person get that close to my wife," Keith Smith said. "It's just a lot right now going through my mind. That's why it's hard for me to sleep because now I'm trying to see how I could have did things differently, how I could have took another street. I'm just thinking of all kind of ways that my wife would still be here."
He warned those who believe in helping strangers to be careful.
"You've got to stay vigilant or you're going to be sitting in the same seat I'm sitting in," he warned.
Bishop Roger Tatuem and his wife, Pastor Miriam Tatuem, who lead Helping Hands Ministries, told the Baltimore Sun that the couple had been members of their church for about four years and they taught weekly Christian education classes for new members.
"She was a very strong lady, very strong personality," Miriam Tatuem said. "If she believed in something, she believed in it — she was one of those kind of people who was ride-or-die."
Miriam Tatuem also remembered her as a very giving person who volunteered on the church's hospitality committee and helped with church functions and lunches after funerals.
"She was always a good helper. Whatever her little hands found to do, she would do it," Miriam Tateum said. "She was a very giving person."
Tandra Ridgley, a fellow Helping Hands congregant, remembered Smith as faithful and generous.
"I'm just really sorry to see this because she didn't deserve that," Ridgley said. "The church — we're just really heartbroken about it.
"She was genuinely a sweet lady, she really was, and very encouraging. When my mother passed, she would always tell me, 'Hang in there.'"
Jacquelyn Smith's memorial service is scheduled for 6 p.m. on Friday at Helping Hands Ministries.