Aide Who Called Evangelicals '***holes,' 'Molesters,' 'Racists,' Suspended by NJ Gov.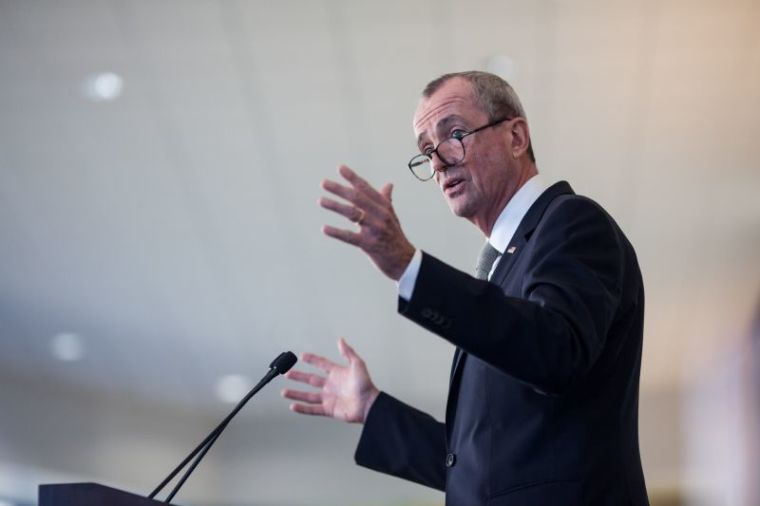 Democrat New Jersey Gov. Phil Murphy has suspended a staffer who insulted evangelicals on social media.
On Friday, Murphy's spokesperson assured that aide Noemi Velazquez has been suspended 10 days without pay due to her calling evangelicals who support Trump "assholes" and other derogatory terms on Facebook last month.
Velazquez's social media comments were first reported by the conservative blog SaveJersey.com, which referred to Murphy as the "most radical governor" in state history when it comes to the liberal agenda.
The blog highlighted a number of tweets sent out in September by Velazquez, a former employee of the Jersey City Board of Education who now makes over $60,000 per year handling constituent relations for the governor.
Velazquez is also a founding member of a group called LUPE PAC (Latinas United for Political Empowerment Political Action Committee), which works to elect progressive Latinas to public office.
In one now deleted post, Velazquez commented on a meme about the lack of term limits for members of Congress in which she stated that federal lawmakers and employees within the Trump administration are all "evangelical a**holes." Also in the same post, she called evangelicals "molesters," "liars," "drunks," "racists," "heartless" and "bigots."
In another post, Velazquez commented on a meme that reads "Women don't always tell the truth." Velazquez reportedly stated in response: "especially those who are evangelicals."
In a post about Supreme Court Justice Brett Kavanaugh, who has accused of sexually assaulting Christine Blasey Ford when they were in high school, Velazquez incorrectly identified Kavanaugh as an evangelical. Kavanaugh claims to be a practicing Catholic.
"These comments by an employee on social media criticizing people of faith do not represent the views of the governor or the Murphy administration — and we condemn them in the strongest terms," Murphy spokeswoman Alyana Alfaro said in a statement, according to NJ.com "The matter is being addressed internally."
Murphy was also asked about the comments during an event in Cresskill last Friday.
He explained that was the first he was hearing of his aide's social media posts. Although he issued a condemnation of the posts, he seemed to blame President Donald Trump for the political division in the United States.
"Listen, we are a very — sadly, because of our president — we are a very divided nation right now and we shouldn't be," Murphy said. "And so this has inflamed an enormous amount of emotions on all sides of this. But I don't think there's any place for name calling and calling out whole categories of people. We can disagree without being disagreeable."
Matt Rooney, founder of SaveJersey.com, wrote in response to Velazquez' post that it "takes a special sort of person" to dismiss all evangelicals as bigots "while simultaneously engaging in a form of bigotry themselves."
"But that's the Left for you," Rooney contended.
As NorthJersey.com points out, some of Velazquez's posts were about the same time that LUPE PAC was calling for the resignation Perth Amboy Council President William Petrick because of "racially inflammatory and insensitive social media posts directed at women, Latinos, Muslims, and African-Americans."