Al Mohler family requests prayers after blood clots found in lungs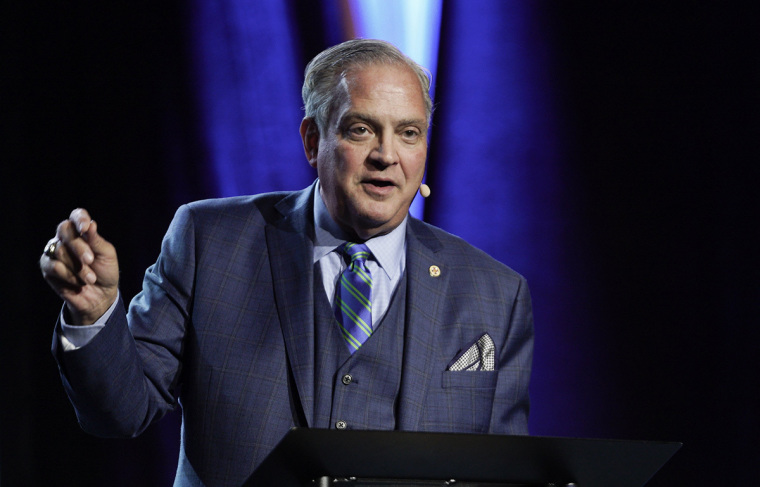 Correction Appended
Albert Mohler Jr., president of Southern Baptist Theological Seminary, has been hospitalized and is undergoing treatment for blood clots in both lungs, according to the seminary, which says his condition is improving.
Mohler was diagnosed with bilateral pulmonary emboli, as announced in a statement from the seminary on Saturday.
His health has made a "marked improvement" since the treatment although he remains in the intensive care unit at Baptist East Hospital in Louisville, according to an update posted on his website Saturday evening.
The attending physicians are pleased with his progress and are confident that the situation is under control, it said, further mentioning that "over the past 24 hours, the Lord has been pleased to answer the prayers of His people and Dr. Mohler's health has made a marked improvement."
Mohler has been the president of the SBTS since 1993. This is not the first time he has dealt with a blood clot in the lungs. 
In January 2007, Mohler developed pulmonary emboli and was admitted to the intensive care unit after successful surgery to remove scar tissue from a previous operation. Mohler made a full recovery at the time.
In December 2006, Mohler was hospitalized after experiencing abdominal pain, according to Baptist Press. He subsequently underwent a three-hour surgery to remove scar tissue from a 1980s operation. However, he suffered a setback the next month. 
"Over the past 36 hours Dr. Mohler has suffered from unrelenting pain," a statement posted on AlbertMohler.com in 2007 states. "This unusual degree of pain signaled concern for the attending physicians and prompted additional tests this afternoon. In the past hour, these tests have revealed that Dr. Mohler is suffering from pulmonary emboli in both lungs. His condition is quite serious and he has been moved to the intensive care unit … for immediate treatment."
Russell Moore, who at the time was dean of the SBTS school of theology, posted a statement on Mohler's website later that night saying that while the situation was still "very serious," Mohler was "recuperating well."
"The president is talking and in good spirits," Moore wrote. "Despite his incredible pain and having just lived through the scare of his life, he was actually able to discuss a book I brought to him the other day about, of all things, the life of Wendell Willkie."
Mohler is one of the nation's leading conservative Evangelical voices on moral, cultural and theological issues.
Under Mohler's leadership, the SBTS has experienced significant growth and the successful launch of its undergraduate arm, Boyce College.
Correction: This article has been corrected to make clear that Mohler was also hospitalized in January 2007 after developing pulmonary emboli. He was not hospitalized in December 2022.