Al-Qaeda Video Shows Kidnapped Christian Missionary 1 Year After Mali Abduction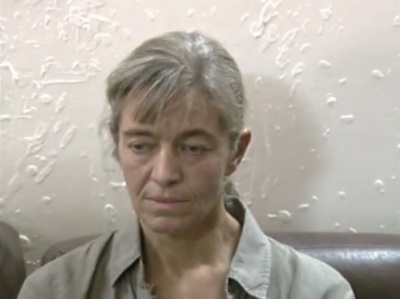 Al-Qaeda has released a new video that shows kidnapped Swiss Christian missionary Beatrice Stockly explaining that she's still in good health despite being held captive by the militant outfit in the African country of Mali for over a year.
Last January, Stockley was abducted by gunmen during a pre-dawn raid on her home in Timbuktu, making it the second time in the last four years that she had been abducted by radical Islamic militants.
Weeks after Stockley went missing, Al-Qaeda in the Islamic Maghreb (North Africa) released a video claiming to have abducted Stockly and explained that she would be released when its terrorists in Mali are released from prison. Additionally, the group claimed responsibility for her 10-day abduction in 2012, which contradicts reports that suggested Stockly had previously been kidnapped by the terrorist group Ansar Dine.
Last week, Al-Qaeda released another video on social media to show that Stockly is still alive.
According to the SITE Intelligence Group, the video lasts just over two minutes and shows a woman who identifies as Stockly wearing a black veil over her head and speaking French.
Middle East Monitor reports that Stockly, who is multi-lingual, explains that the video was recorded on Dec. 31, 2016, and that she had been held prisoner for over 360 days. Her voice was barely loud enough to be heard.
Stockly, who is in her 40s, greeted her family and expressed gratitude for the efforts of the Swiss government in trying to secure her release. Stockly assured that she is in "good health."
In addition to last Tuesday's and last January's videos claiming responsibility for Stockly's kidnapping, the militant group also released an three-minute video last June.
According to World Watch Monitor, last June's video was similar to the one released last Tuesday because it shows a veiled Stockly saying that she is being treated well by her captors and that she is in good health.
According to the Christian persecution watchdog group Open Doors USA, Stockly previously worked for a Swiss church before she began doing independent missionary work. She settled in Timbuktu in 2000 and lived in a district of the city known for having armed jihadi groups. She was abducted from the same home twice.
Last Wednesday, Open Doors USA released its 2017 World Watch List of top 50 countries where Christians are persecuted the most. On that list, Mali ranks as No. 32 with a "high" level of Christian persecution. Mali rose 12 spots on the ranking in the last year, as it was ranked at No. 44 in the organization's 2016 report.
"This is directly linked with Islamic radicalism and violence," Open Doors reports. "Since the Islamist takeover of northern Mali in mid-2012 and the subsequent French-led effort to restore Malian authority to the entire country in early 2013, civil liberties and political rights have yet to return to pre-2012 levels in both the north and south of the country."