Al-Shabaab Threatens More 'Bloodbath' in Kenya After Killing Christian Students; Attack Was to 'Make Easter Holidays Better,' Gunman Told Victims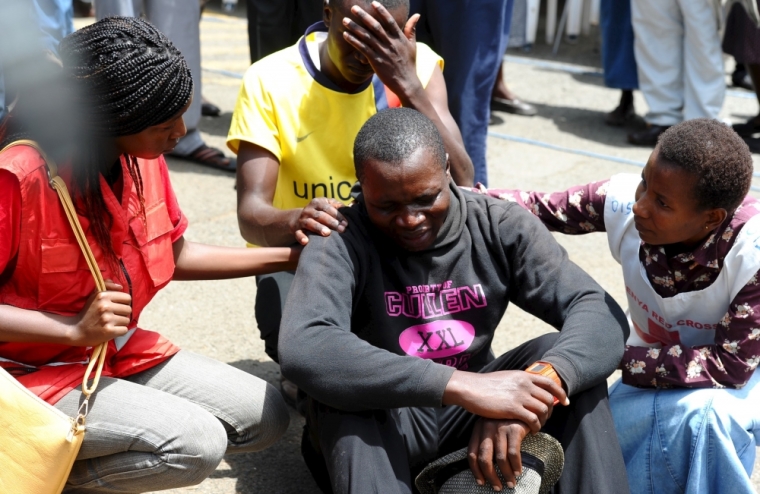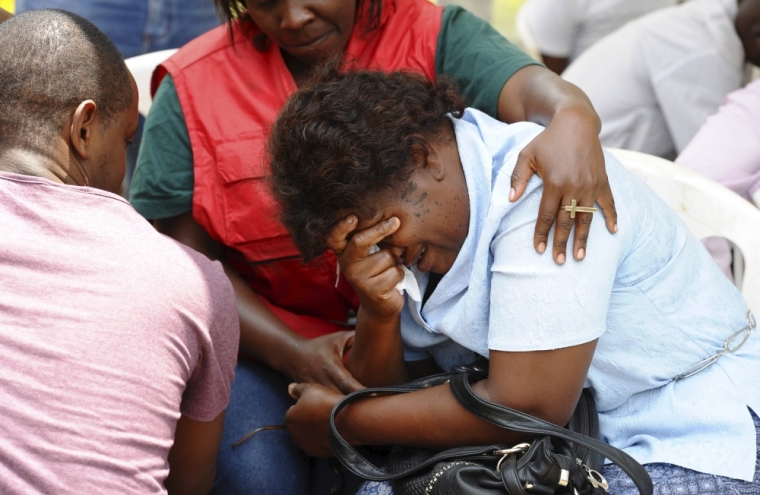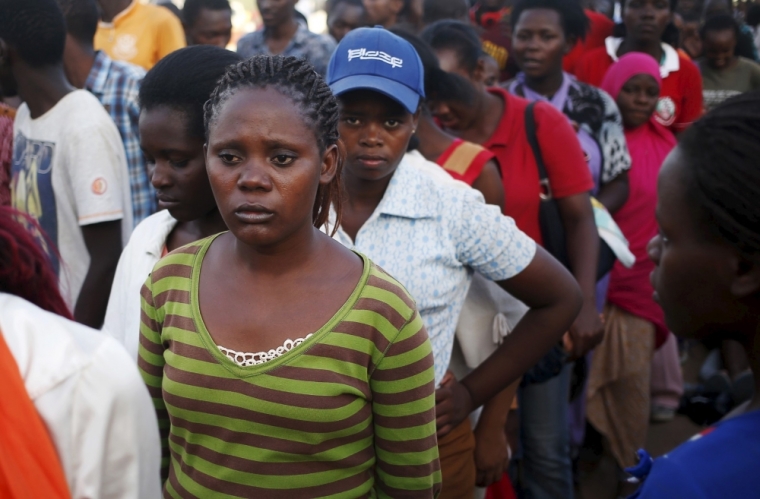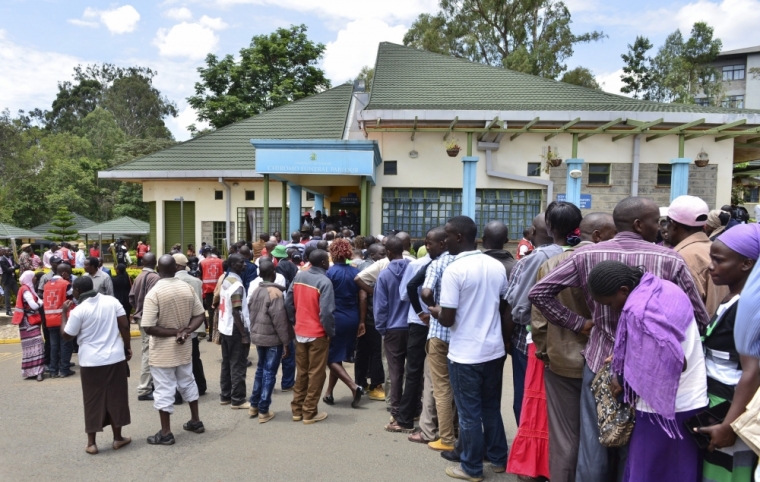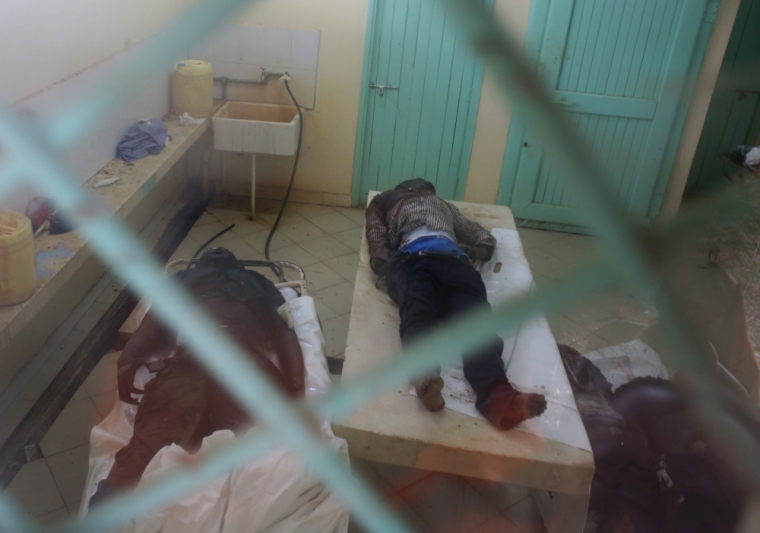 View Photos
The Somali terror group al-Shabaab Saturday threatened to launch more bloody attacks on Kenya after its militants killed nearly 150 students in a targeted attack on Christians at Garissa University College Thursday.
"No amount of precaution or safety measures will be able to guarantee your safety, thwart another attack or prevent another bloodbath from occurring in your cities," the group said in an emailed statement Saturday, according to Reuters.
The al-Qaeda-affiliated group called it a long and gruesome war with Kenya, saying its cities will "run red with blood."
The terror group said Thursday's attack was in retaliation against Kenya's troops fighting its militants in Somalia. Kenya's troops have been in Somalia, which shares a long border with Kenya, since 2011.
In Thursday's attacks, the students at the targeted site were there to pray. They were lined up by four militants and were made to wait for their turn to be shot, according to The Telegraph.
Some of students were speaking to their parents on the phone when they were shot dead. The militants had asked them to tell their parents that their aim was to force Kenyan troops to leave Somalia.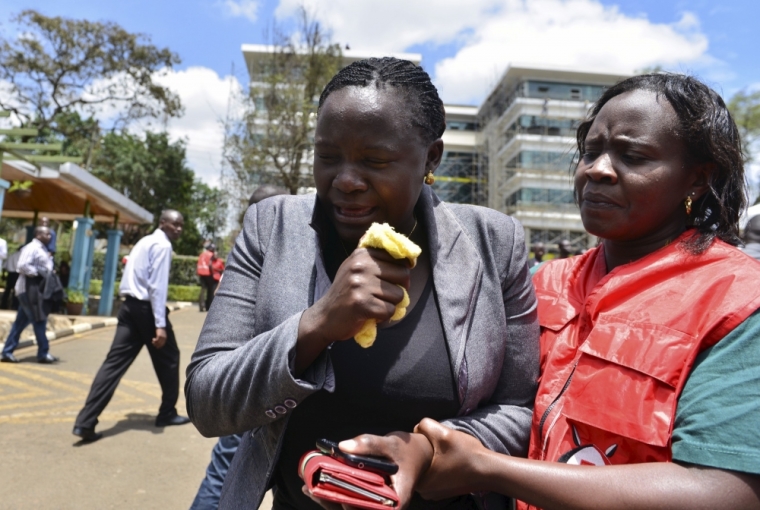 "This is the level of depravity that we are dealing with, it is something beyond the comprehension of anyone normal like you or I," an anonymous government source was quoted as saying. "These are not people who can be reasoned with, only force can stop them."
A gunman also told students they were "here to make your Easter holidays better" and warned of further attacks to come.
"If you were a Christian you were shot on the spot," Collins Wetangula, the vice chairman of the student union, noted in a FOX report earlier.
The death toll has risen to 148, according to Interior Minister Joseph Nkaissery. Of those killed, at least 142 were students, mostly Christian. More than 100 others were injured, and nine of them are said to be in critical condition.
Kenyan police have arrested five suspects, according to CNN.
The Interior Ministry has also announced a reward of 20 million Kenyan shillings ($215,000) for suspect Mohamed Mohamud.
The World Evangelical Alliance's Religious Liberty Commission called the attack "cowardly, senseless, inhuman, targeted killing of innocent Christian students."
"Al-Shabaab, which claimed responsibility for the shameless killing, as well as groups like al-Qaeda, Islamic State (ISIS) and Boko Haram are transnational terror groups or aspire to become one, and appear to be either cooperating or competing with each other in revealing their evil intent," WEA-RLC Executive Director Godfrey Yogarajah said in a statement.
"It's an unfortunate race among terror groups to cause destruction of human lives to maintain their relevance at a time when ISIS is causing unprecedented bloodshed. This trend demands that the international coalition fighting ISIS in Iraq and Syria should expand their mission to include other terror groups as their targets – of course, not with airstrikes or troops on the ground," Yogarajah added. "World leaders should join hands to defeat terrorism by cooperating with each other and treating the end of terrorism in every country as a common objective."
Thursday's assault was the deadliest terror strike on Kenya since 1998 when 200 people died after the U.S. Embassy was bombed in Nairobi.
Al-Shabaab splintered from a now defunct group of Shariah courts, the Islamic Courts Union. It has been fighting to overthrow the Transitional Federal Government, created in 2004 and backed by the African Union, the United Nations and the United States. Since the outbreak of the 1991 civil war, which overthrew President Siad Barre's regime, most parts of Somalia have had no formal government. The transitional government controls only a small part of the country.