Al Sharpton and His $4.5 Million Dollar Tax Bill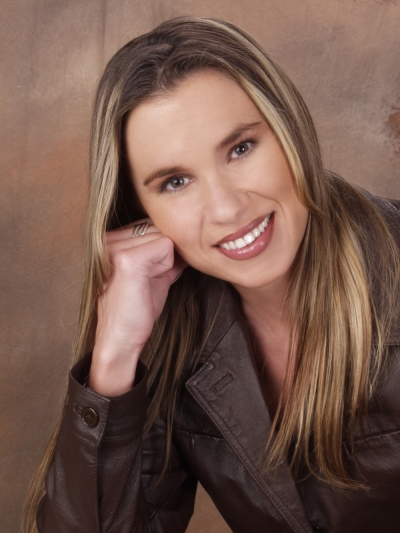 Years of massive corruption by the man known for stirring up race relations and making them worse are finally being exposed. While flying around the country first class, dressed in lavish suits, and most recently stirring the pot in Ferguson, Mo., Al Sharpton has avoided paying millions in taxes - that would have landed the rest of us in prison. The situation is so egregious that even the left-wing New York Times finally wrote a long article last week exposing Sharpton's tax evasion as well as graft and crime going all the way back to his teenage years.
The Times found there is currently more than $4.5 million in state and federal tax liens against Sharpton and his for-profit businesses. That number apparently doesn't even include the amount owed by his nonprofit, the National Action Network (NAN). According to the Times, "Mr. Sharpton has regularly sidestepped the sorts of obligations most people see as inevitable, like taxes, rent and other bills." Sharpton repeatedly failed to pay off travel agencies, hotels and landlords. A Treasury report found that only 1,200 organizations in the entire country owed more than $100,000 in unpaid payroll taxes, making Sharpton's group one of the most delinquent.
NAN was able to afford Sharpton's one percenter salary of $250,000 annually by not paying federal payroll taxes on its employees. A sympathetic writer at the New York Daily News says Sharpton told him in 2008 that he made $750,000 that year from media gigs alone. He speculated that after MSNBC hired Sharpton, his annual income must have exceeded $1 million.
It is incredible that Sharpton would continue to collect a $250,000 annual salary from NAN even though the organization was years behind in taxes. The Times reports that Sharpton also illegally used funds from NAN to pay for his daughter's private school tuition.
Sharpton responded to the article, claiming that he has been paying the delinquent taxes down, but the Times contradicted this, stating that the amount owed to the state had actually been increasing.
A quick Google news search reveals the latest Americans sentenced to prison for tax evasion owed significantly lesser amounts than Sharpton. A physician in Wisconsin was sentenced to a year and a half in federal prison last month for not paying $191,000 in income tax and lying about it. For evading over half a million in taxes, two brothers known for their sports-car racing teams were sentenced to one year in prison for one brother, and five months in prison for the other.
Republican lobbyist and businessman Albert Pirro, Jr., the ex-husband of district attorney and Fox News host Jeanine Pirro, was sentenced in 2000 to 29 months in federal prison for improperly deducting $1.2 million in tax write-offs.
None of the amounts of these previous offenders even comes close to the $4.5 million in taxes Sharpton hasn't paid. Failing to file a tax return for a year in which taxes are owed is a crime punishable by a fine and a prison sentence of up to one year. If the failure was done willfully to evade taxation, it is a felony punishable by a fine and up to five years in prison.
Sharpton has apparently been getting away with tax evasion for a decade. According to the Times, Sharpton's failure to pay taxes goes back to at least 2004, when NAN underpaid the federal government by $900,000 in taxes, which increased every year to almost $1.9 million by 2006.
It is unlikely Sharpton will ever serve a day behind bars. The left - which controls much of our legal system and currently the IRS - frequently looks the other way at its own who commit tax fraud - especially those high in prominence (the one percenters). Former Treasury Secretary Tim Geithner and former Senate Majority Leader Tom Daschle are two prominent Democrat politicians who were offered plumb positions in the Obama administration despite a history of tax evasion.
During Geithner's confirmation hearing for Treasury Secretary, it came out that he had not paid $35,000 in Social Security and Medicare payroll taxes from 2001 through 2004. Although he was about to become one of the leading figures in charge of finance in the country, with a prestigious background that included an education at Dartmouth College and serving as the ninth President of the Federal Reserve Bank of New York, his explanation of blaming TurboTax was bought, and nothing ever happened to him; he went on to hold the powerful post for several years.
Daschle failed to pay taxes as a consultant and took deductions for contributions he was not entitled to take in the mid-to-late 2000s. He paid back $140,167 in 2009 when called to account for it, but still reportedly owed thousands in Medicare taxes. Once his tax evasion became public, his name was withdrawn as a cabinet member in the Obama administration; nevertheless, he was not prosecuted, and never served a day in jail.
According to Jim Sleeper, a writer for Salon who has done investigative portrayals of Sharpton over the years, former New York City Mayor Ed Koch once described to him Sharpton's connections with powerful leaders this way, "He plays them like a piano board." Long known for shaking down corporations for money, Sharpton admitted to Sleeper in 1992 "society is basically a hustle from top to bottom."
New York Democrat Mayor Bill DeBlasio - even though he admitted he had not read the Times article - immediately came to Sharpton's defense, calling him an "important civil rights leader" and saying he "knew a lot of good people" who had struggled with tax troubles.
Sharpton frequently pals around with Obama, adding a further level of insulation from prosecution as well as reinforcement of his shakedown tactics. At Sharpton's recent 60th birthday party, attended by a raft of leftist celebrities, an Obama representative read a message from the president, praising him for his "dedication to the righteous cause of perfecting our union." He should have hailed Sharpton instead as the greatest scofflaw of the Union in the 21st century.
Taxes are a clever way to use the government to unfairly target conservatives, because tax laws have become so complex that no one knows what to think - yes, they're guilty because they broke the law vs. no, it must be targeting because the laws are so difficult they are only selectively enforced.
It is no longer possible to trust the government under this administration. Leftist one percenters who violate the law generally get a free pass, while unconnected, middle-class Americans and political conservatives are unjustly targeted using government resources. It is well known that this Democrat administration used the IRS to wrongfully target innocent conservative groups for purely political reasons. Until this administration is removed from office, criminals will get a free pass and conservatives should be afraid.