Ala. Church Hosts 'Evening of Praise' to Move Forward After Pastor Accused of Stabbing Wife to Death Was Arrested in Airport as a 'Fugitive From Justice'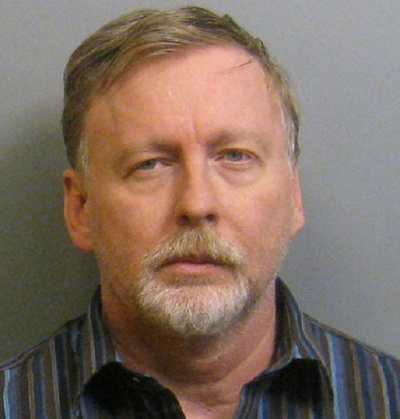 An Alabama church hosted an "evening of praise" on Sunday as part of its efforts to move forward after its former pastor was arrested on charges that he had murdered his wife earlier this month.
The body of Karen Shahan, the wife of former First Baptist Church of Birmingham pastor Richard Shahan, was found stabbed to death in the couple's home last July.
Shahan went on paid administrative leave from the church in August, before he was arrested for being "a fugitive from justice" while waiting in a security line at Nashville International Airport on New Year's Day.
When he was arrested, Shahan had said he was intending to embark on a three-year commitment with Bible Mission International in Germany. Earlier this month, however, prosecutors said that the father of two was actually intending to move to the United Kingdom and marry his boyfriend.
Joe Hopkins, the interim minister of music for the church, said he was heartened to see that the congregation had come together after a tumultuous six months.
"It's been an incredible thing to watch our congregation and to see their strength. We believe that that strength comes from God. And they are working so beautifully together and holding fast to one another through all of this," Hopkins said.
The evening of praise is just one of a series of concerts that the church intends to have over the next couple months, reported Alabama 13.
On Jan. 16, prosecutors announced that after culling through more than 3,000 emails they learned that Shahan had "planned to become a citizen there [UK] and begin a new life with his boyfriend...who he intended to marry," District Attorney Leigh Gwathney told Jefferson County District Judge Sheldon Watkins. "He had no intention of ever returning to the United States. He had no home to return to and he had said his goodbyes to his family."
On Jan. 17, the church posted a statement on its Facebook page saying that it was, "saddened by the news and circumstances surrounding the murder of Karen Shahan."
"At this difficult time, First Baptist Church is seeking to be the church of Jesus Christ. We continue in our ministry to the members of our congregation, service to our community, and proclamation of the Gospel."
Richard Shahan is out in bail, but under house arrest in his mother's home. He will return to court on Feb. 5 for his preliminary hearing.
Shahan had told investigators that he was visiting one of the couple's two sons on the day his wife was reportedly stabbed to death inside their home.