Alabama Megachurch Pastor Jimmy Jackson Retires After 53 Years in Ministry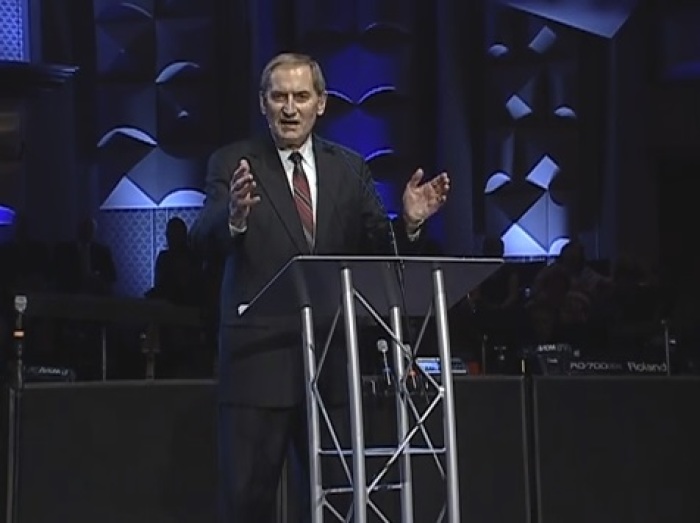 Alabama megachurch pastor and former first vice president of the Southern Baptist Convention Jimmy Jackson has preached his last sermon and will retire after a five-decade career in ministry.
The 78-year-old Jackson gave his final sermon on Sunday at Whitesburg Baptist Church in Huntsville and plans to officially retire in early June, reports AL.com.
Under Jackson's leadership, Whitesburg Baptist Church has grown to over 7,000 members and has become one of the most prominent Southern Baptist churches in the Yellowhammer state since he took over as senior pastor in 1978.
"They had gone 28 months without a pastor," Jackson said, according to AL.com. "They were going through so much strife. The church was having a hard time making its bills."
"I believe God put me on this earth to be pastor of this church," he added. "I just felt I was called to be here."
The church will hold a special retirement celebration to honor Jackson's 40 years serving the church next Sunday.
Although Jackson's leadership has helped grow Whitesburg Baptist to new heights over the last several decades, he doesn't take any of the credit for it.
"God has done something," Jackson said. "We can't take any credit."
Jackson is a Mississippi native who earned his doctor of theology from New Orleans Baptist Theological Seminary.
Jackson first served as a pastor in Florida before making his way to Alabama. While in Florida, he was the pastor of First Baptist in Key West and then served as pastor at First Baptist Church of Merritt Island.
While serving in Alabama, Jackson was involved heavily with the Southern Baptist Convention.
Along with serving as a parliamentarian at SBC's annual meetings and on the SBC Executive Committee and Resolutions Committee, Jackson also became the first vice president of the SBC when he held the role from 2006 to 2007.
Additionally, Jackson served as president of the Alabama Baptist Convention from 2009-2010. Jackson also ran unsuccessfully for SBC president in 2010.
One of the many highlights of Jackson's career was when he was invited to deliver the morning prayer before the United States House of Representatives in 2015.
According to AL.com, Jackson plans to stay in Huntsville and take on the title of pastor emeritus at Whitesburg Baptist.
"I'm not going anywhere," Jackson was quoted as saying. "I'm going to remain in Huntsville."
Jackson's 53-year ministerial career was praised by U.S. Rep. Mo Brooks. R-Ala., earlier this month in a speech on the House floor.
"Through 40 years at Whitesburg Baptist, Dr. Jackson has remained committed to leading people in the Rocket City and Alabama to Christ — and has been integral in the spiritual life of the people of the Tennessee Valley," Brooks said.
Brooks explained that Jackson's walk with Christ began in October 1968 when Jackson accepted Jesus Christ as his Savior and devoted "his whole life to serving God."
"Dr. Jackson has lived this Great Commission through his long pastoral career at Whitesburg Baptist and in our community and the broader Christian faith," Brooks said.