Church of the Highlands Announces New Campus to Help Fight Crime in One of America's Most Violent Cities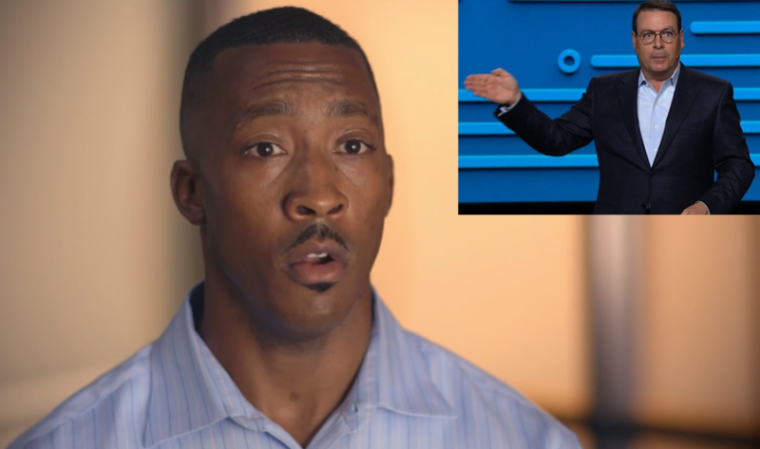 Chris Hodges, founder and leader of Church of the Highlands, Alabama's largest church, announced Sunday that he has teamed up with leaders in the city of Birmingham to help fight crime in one of the city's most violent neighborhoods through a new innovative church plant to be launched this fall.
"Not too long ago I met with the Birmingham mayor, the new Mayor, Randall Woodfin. What a delightful time I had with him. ... The first thing I said to him, 'Mayor, I have absolutely no agenda. I just want to hear your vision for Birmingham.' He goes, 'Are you kidding me? No one ever asks me that.' I said, 'I'm asking you.' And I'm gonna tell you, he shared with me, [in] just one of the most impassioned ways, his love for our city," Hodges, whose church is headquartered in Birmingham, said during his sermon.
Hodges said Woodfin discussed 99 distinct communities in the Birmingham area and singled out four that he was deeply concerned about.
"He said, 'Chris, there are four of them that are keeping me up at night. There are four of them that people should not live in the fear they are living in. The crime they are living in, the poverty they are living in. We have to do something about these four communities. All of our communities need stuff but my priority are these four,'" Hodges said.
The megachurch pastor said he asked Woodfin how he could help and the mayor said: "'Pastor, if you'll go in there and just do anything you feel the need to do we will come alongside you and help you.'"
After consulting with Woodfin's team, Hodges said they decided to launch the innovative campus.
"We've decided that this fall, we're going to launch a campus but it's not gonna be like our normal campuses. We're gonna launch a campus right in the heart of the highest crime [area] of our entire city. And we're gonna do a live service, with live speaking and different music and it's gonna be different in a lot of ways to meet the needs of that community," he told his church.
He further noted that he had selected the Rev. Mayo Sowell, a former NFL player-turned-church leader to be the campus pastor for the new branch. Sowell, who was signed with the Buffalo Bills but was cut, had turned to a life of crime after that and was sentenced to 50 months in prison for intent to distribute cocaine.
"I have selected the Right Reverend Mayo Sowell to be the leader over there. It is gonna be awesome and we're gonna reach the drug dealers and we'll get the crime to stop. Come on everybody we're gonna be the local church," he said to cheers. "And I can't wait to report back to the mayor."
In an interview with WSFA 12, Woodfin encourage more churches to partner with government to help solve problems in their communities.
"You are sitting on a lot of resources. I know your heart is in the right place. You don't have to wait on the city of Birmingham. You don't have to wait on the school system to help a family, to help children, to feed people, to fight recidivism to help people get jobs ... please help," Woodfin said.
Birmingham ranks fifth among cities with the highest murder rates in the nation and is ranked as the third-most violent city in the U.S.
Last month, the U.S. Department of Justice announced that a task force designed specifically to reduce homicides and other violent crime in Birmingham met for the first time.
"Violent crime is a public health issue in too many cities across America, including our community. This is a challenge to the quality of life for the people in all 99 neighborhoods," Woodfin said at that meeting.
"This issue must be addressed in three areas: prevention, enforcement and reducing the likelihood of repeat offenders. ... I welcome the involvement of our federal, state and local partners in an unprecedented level of coordination and cooperation. Together we resolve to reduce violent crime and protect the people who live, work and play in our great city."