Alabama Official Proposes Mini Skirt Ban After Politician Says God Told Him to Outlaw Saggy Pants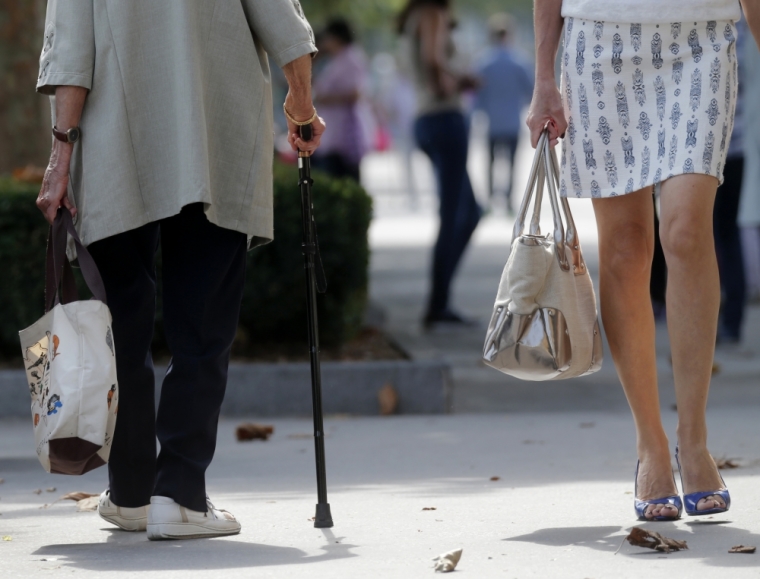 Short shorts and mini skirts could soon be outlawed in a small Alabama town after one local council member proposed the idea in response to a bid to ban saggy pants.
Last month, Dadeville City Council member Frank Goodman proposed legislation to banish saggy pants during an August 25 council meeting, explaining that he felt compelled to do so after much thought and prayer. City Councilwoman Stephanie Kelley suggested that skimpy attire like hot pants and mini skirts should also be banned and said that such legislation would need to be applicable to everyone and not just males, in order for it to be deemed equitable.
"My concern is it should be for everybody," Kelley said during the meeting, according to AlexcityOutlook.com. "I think for the girls, with these shorts up so high looking like under garments and dresses so short, I don't want us to be showing favoritism."
Both Kelley and Goodman could not be reached by CP for comments before press time.
Goodman first proposed a city ordinance banning saggy pants in 2008 after growing tired of seeing too many young men in his small town of 3,200 wearing their pants too low.
"Seeing the young boys with pants hanging down, having to walk wide-legged, holding their pants up to keep them from falling down — now it's gotten real bad," Goodman, 66, told The Daily Beast. "It's something I couldn't take no more."
Although at the time his attempts to ban saggy pants were unsuccessful, the issue has been on his mind ever since, particularly because according to him, many other residents find "slacking" offensive.
"We have a lot of older people here who don't want to see it. A lot of middle-aged people don't want to see it either," he said. "They don't want to see anybody walking around with their pants down with underwear that is showing. That is something that has never struck my fancy."
He also told AlexCityOutlook that the saggy pants look is "disrespectful" and that it can harm a person's job prospects.
"It is about respect ... The reason I brought this up is I think people deserve respect when they are in public. I think slacking is disrespectful," he said. "I think it gives our younger generation the wrong impression of what is cool. ...Then they have the nerve to walk into a place of business and ask for a job. If you come to my house you are going to pull them up before you get on my property, much less in my door."
Fed up with seeing sagging pants throughout his town, Goodman recently turned to God for guidance who he said led him to propose the controversial ban.
"I prayed and asked God to show me what I should do, and the way I should go about it," Goodman said. "What would God do? Did God go around doing this? He would show me this saggy pant—it's one of the things He did not do. It is not in His orders to do that to gain eternal life."
Under the proposed legislation, anyone caught wearing their pants too low would be ticketed and fined although it is unclear how many inches would be deemed offensive or what the fine would be. Goodman said that should his proposed law be passed, residents can easily avoid problems by following a few simple rules.
"If a police officer sees somebody walking down the street with their pants down, they'll give them a ticket," Goodman said of his proposed legislation. "So pull your pants up. That way, you won't be fined. Start putting a belt on and buy your pants in the right size."
Town attorney Robin Reynolds is expected to draft the city ordinace banning saggy pants and present it at the next council meeting. It will then be decided by a vote.
"I hope to have it ready for the next meeting," Reynolds said. "If the council wants me to write in something for the females – it will take a little more creativity on my part."