Alaska school district allows students to hide gender confusion from parents, watchdog group warns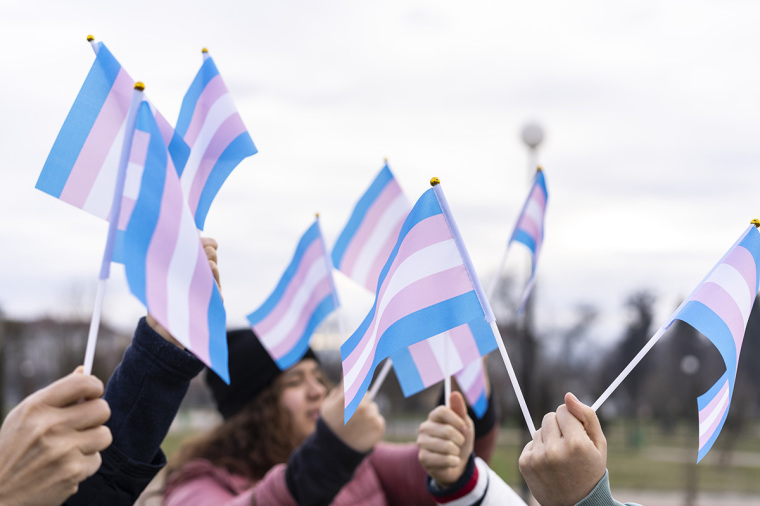 A parental advocacy group is drawing attention to an Alaska school district policy that it says instructs staff on how to help students conceal their gender confusion from their parents. 
Parents Defending Education is warning parents about an Anchorage School District's policy titled "Working with Transgender and Gender Nonconforming Students and Employees,"  which the district revised in August 2020. 
The policy states that schools can conceal a student's confusion about their sexual identity from their parents, arguing that, for some students at the secondary education level, notifying the parents can present a risk to the student if their parents don't support the transition (changing their name while at school, or secretly taking puberty blockers and opposite-sex hormones).
"Prior to notification of any parent or guardian regarding the transition process, school staff should work closely with the student to assess the degree to which, if any, the parent/guardian will be involved in the process, considering at all times the health, well-being, and safety of the transitioning student," reads the policy, a copy of which was shared by the parents' rights group. 
Regarding elementary school students, the document states that it's usually parents or guardians who notify the school of their child's desire to identify as the opposite sex. 
"If school staff believes that a gender identity or expression issue is presenting itself and creating difficulty for the student at school, approaching parents about the issue is appropriate at the elementary level," the district policy continues. "Together, the family and school can then identify appropriate steps to support the student."
The policy allows students who identify as trans to enter bathrooms and locker rooms designated for the opposite sex (boys can enter girls' private spaces and vice versa) and can compete on sports teams that do not align with their biological sex.
School employees and district administrative staff must also use a student's chosen pronouns if they decide to identify as the opposite sex, according to the policy, but staff must use the student's actual name and pronouns when communicating with the child's parents or guardians unless told otherwise by the student or their parents.
Students may also fill out a form to list includes their preferred name and pronouns and designate which single-sex bathroom or locker room they want to be allowed to enter. The form, signed by the student and their principal, is only accessible to those with a "legitimate need to know." 
The Anchorage School District did not respond to The Christian Post's request for comment. 
In a statement to Fox News, Parents Defending Education Outreach Director Erika Sanzi noted that the Anchorage School District's policies are similar to what the group has seen elsewhere.
"I see betrayal baked into these policies," Sanzi said. "I'm a mother of three school-aged kids. I worked in schools for many years. When I was working in schools, there was never an expectation that I deceive parents or lie to parents."
Sanzi warned that the Alaska-based school district's policies are a "real ethical problem," asserting that parents have a right to access school records that contain information about their child's gender identity. 
Earlier this year, PDE spotlighted a Vermont school district that told parents of fifth-grade students that it would refrain from using gendered terms like "boy" and "girl" during sex education lessons for "equity" purposes. 
In April of last year, two Massachusetts parents filed a lawsuit against the Ludlow School District, alleging that officials had encouraged their children to identify as the opposite sex without obtaining the parents' consent. 
U.S. District Judge Mark Mastroianni dismissed the parents' lawsuit in December, stating that it did not meet the "shocks-the-conscience" legal standard. However, the judge also called the school district's policy for students self-identifying as the opposite sex "imperfect" and "flawed."