Vermont school scraps 'male,' 'female' terms in sex ed curriculum for the sake of 'equity'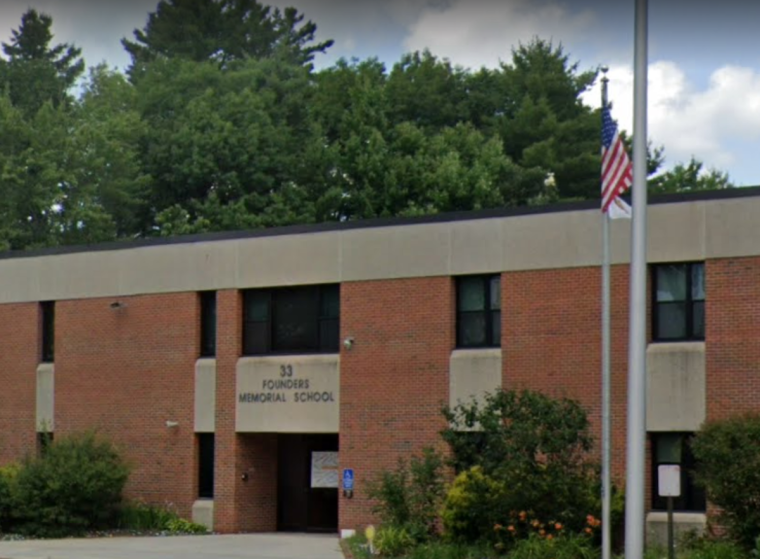 A Vermont school has drawn the ire of a parental rights group after it sent fifth-grade students home with a letter informing parents that it would refrain from using gendered terms like "boy" and "girl" during sex education lessons to advance the cause of "equity."
Parents Defending Education, which describes itself as a "national grassroots organization working to reclaim our schools from activists imposing harmful agendas," shared a letter sent home to the parents of fifth-grade students at Founders Memorial School in the Essex Westford School District in Essex Junction Tuesday. 
The letter, authored by Founders Memorial School Principal Sara Jablonski on April 20, announced that students will be studying "puberty and the human reproductive systems" during the final months of the school year.
"In an effort to align our curriculum with our equity policy, teachers will be using gender inclusive language throughout this unit," she wrote. "With any differences, we strive to use 'person-first' language as best practices."
Specifically, Jablonski outlined how lessons in the unit will use the term "person who produces sperm" instead of "boy, male, and assigned male at birth" and the phrase "person who produces eggs" instead of "girl, female, and assigned female at birth."
"[W]e are working on editing worksheets and handouts to reflect these changes but you may see some worksheets that have not changed yet," the principal wrote. 
The abandonment of gendered terms reflects an effort to accommodate trans-identified individuals, those who identify as a member of the opposite sex, as well as those who do not consider themselves a member of either gender. 
The district's equity policy Jablonski alluded to in the letter seeks to "inform curriculum decisions, including anti-racist education and LGBTQIA+ (lesbian, gay, bisexual, transgender, queer, intersex, and asexual, +) affirming education, and disability, cultural, ethnic, religious, multi-linguistic, and socioeconomic diversity awareness and representation for educators and their students beginning in Pre-Kindergarten." In other words, the district's equity policy requires the introduction of LGBT ideology to very young students. 
The Christian Post reached out to the Essex Westford School District for comment. A response was not received by press time. 
Parents Defending Education has compiled an "IndoctriNation Map," highlighting school districts that have embraced a curriculum the group considers a form of indoctrination. The Essex Westford School District previously caught the attention of the advocacy group last December when it learned that eighth-grade students at Essex Middle School were assigned to read The 57 Bus as part of a social studies unit on the U.S. Constitution. 
A concerned parent laid out his concerns with the book in a flyer he distributed to parents after witnessing his "complaints to the school fall on deaf ears." The flyer described the book as "very age inappropriate," noting that the "main character Sasha talks about how great Communism and Russia is" and expresses a desire for a "Hammer and sickle flag" while expressing concern that a 40-minute segment of the audio version of the book available on YouTube promotes the "trans lifestyle."
Additionally, the flyer detailed how "the 2Min30 sec mark of chapters 16-26 on YouTube promotes sexualization and gender identities of kindergarteners." School leadership defended the inclusion of the book as part of the school curriculum, once again pointing to the equity policy.
"Our policy requires us to be an environment that celebrates difference and does not deny the existence of any person; we recognize all identities as incredibly valuable to our District. We will include LGBTQIA+ stories, characters, and representation across the curriculum in the EWSD, including at EMS," a letter sent to parents at Essex Middle School read.
The incidents in the Essex Westford School District come as other states have taken action to ensure that school children are not exposed to what critics call the tenets of LGBT ideology.
Last year, Florida passed a law prohibiting school officials from discussing the topics of sexual orientation and gender identity with students in kindergarten through third grade. 
Last week, the Florida State Board of Education expanded the prohibition to include all students in pre-kindergarten through 12th grade, although an exception was made in cases where such a discussion was "part of a reproductive health course or health lesson for which a student's parent has the option to have his or her student not attend."