Alaska to become 24th state to ban males from women's sports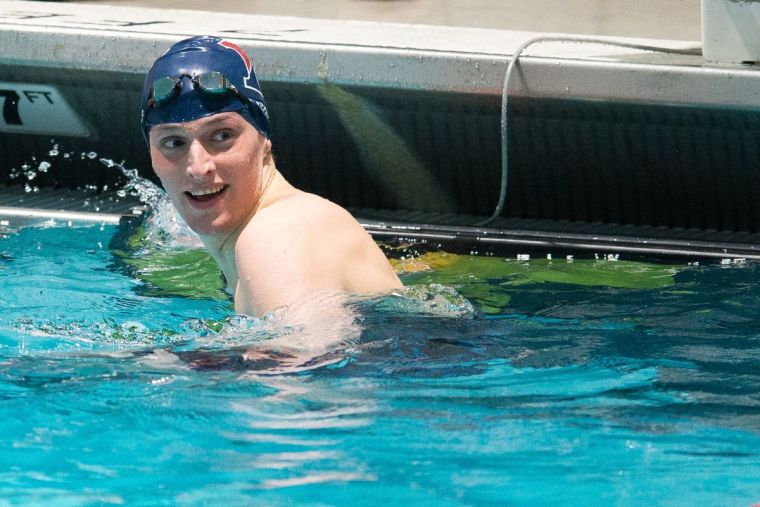 Alaska is on track to become the latest state to ban trans-identified males from competing in women's sports, as nearly half of U.S. states have measures in place designed to preserve fair competition for female athletes. 
On Thursday, the Alaska State Board of Education & Early Development approved an amendment to state law declaring that "if a separate high school athletics team is established for female students, participation shall be limited to females who were assigned female at birth." 
As noted in a memo published in advance of Thursday's board meeting, the changes to state law require any school district wishing to join the Alaska School Activities Association to administer "interscholastic activities in a manner that [ensures] fairness, safety, and equal opportunity for female students in high school athletics by limiting participation in separate high school athletics teams for female students in competitive or contact sports to females who were assigned female at birth."
The memo also stated that adopting the regulation change is contingent upon "Department of Law review and approval." The Alaska Department of Law is led by Alaska Attorney General Treg Taylor, a Republican. 
According to the State Board of Education & Early Development's website, "Review of adopted regulations is done first by the Department of Law. After its review, the package is sent to the Lt. Governor's Office for a final review. The regulation becomes effective 30 days after the Lt. Governor has signed off."
Depending on when the attorney general approves the regulation, the timeline laid out by the State Board of Education & Early Development means that it will take at least another month from there for it to take effect. 
In a Facebook post Thursday, Alaska's Republican Gov. Mike Dunleavy expressed gratitude to the Board of Education "for acting to protect the opportunity for girls to participate in high school sports in a division that is safe, fair, and competitive." After highlighting how "the board received well over 1,300 public comments," Dunleavy lauded board members for "taking the time to get this regulation right."
The Board of Education's adopted regulation comes six months after the board unveiled a resolution "in support of preserving the opportunity for student athletes while balancing competitive fairness, inclusion, and safety for all who compete."
The resolution detailed how "at puberty, biological male athletes generally gain physiological advances such as larger skeletal structure, greater muscle mass and strength, less body fat, greater bone density, larger hearts and greater oxygen-carrying capacity." 
Taking these factors into account, the resolution calls for the establishment of "a girls' division with participation based on a student's sex at birth" as well as "a division for students who identify with either sex or gender."
The ACLU of Alaska condemned the amendment. 
"The decision to approve this proposal is a direct attack on Alaskan students who simply want to play sports, like any other kid," said ACLU of Alaska Advocacy Director Michael Garvey. "The Board has totally disregarded the ways this policy violates the privacy of young Alaskans, and sanctions wholesale discrimination against transgender children."
"The Board failed to recognize that Alaska's constitutional rights, including equal protection under the law, apply to every single one of us, no matter our gender identity," he added.
ACLU of Alaska Executive Director Mara Kimmel offered similar commentary, stating that prohibiting students "from high school sports because of gender identity violates fundamental rights of equality and privacy." 
"[I]t excludes and marginalizes our kids and is the exact opposite of what our schools should be teaching – that all of us belong and all of us matter," Kimmel stated.
Concerns about physiological differences between males and females that give biologically male athletes, on average, an advantage over their female counterparts in athletics have already motivated 23 other states to require athletes to compete on sports teams that correspond with their biological sex rather than their stated gender identity.
Alabama, Arizona, Arkansas, Florida, Idaho, Indiana, Iowa, Kansas, Kentucky, Louisiana, Mississippi, Missouri, Montana, North Carolina, North Dakota, Oklahoma, South Carolina, South Dakota, Tennessee, Texas, Utah, West Virginia and Wyoming all have laws on the books requiring trans-identified males, who refer to themselves as "transgender females," from competing in women's sports. 
In addition to concerns about the biological differences between the sexes and their implications for fairness, real-world examples of trans-identified males dominating women's sports competitions have also prompted states to act.
Most notably, Lia Thomas, a biological male who identifies as a female, broke women's swimming records and became an NCAA national champion after the athlete transitioned to the women's swimming team at the University of Pennsylvania following three years of competing on the men's team.