Aldrin's UFO Encounter Explained Ahead of 25th Anniversary of Lunar Landing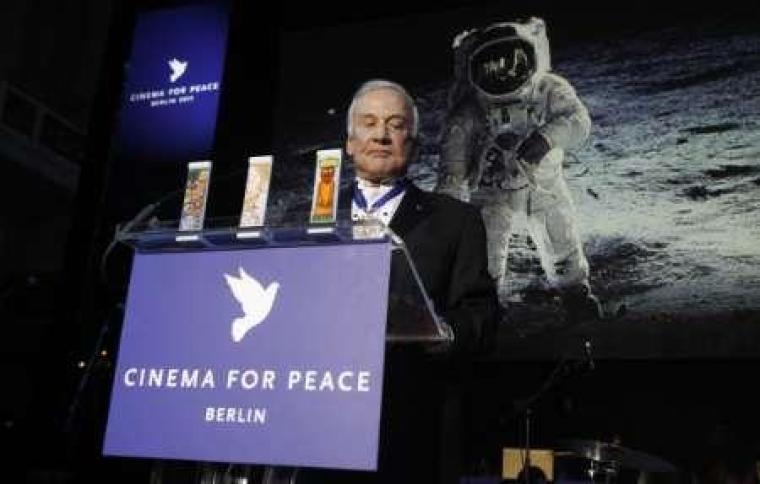 Astronaut Buzz Aldrin is celebrating the 45th anniversary of his lunar landing and recently participated in an online discussion where he spoke about his reported experience with a UFO. He admitted that he has been hiding the details of his experience ever since he returned and wanted to set the record straight.
"On Apollo 11 in route to the Moon, I observed a light out the window that appeared to be moving alongside us," Aldrin said during a Reddit AMA (Ask Me Anything) session. "There were many explanations of what that could be, other than other spacecraft from another country or another world – it was either the rocket we had separated from, or the 4 panels that moved away when we extracted the lander from the rocket and we were nose to nose with the two spacecraft. So in the close vicinity, moving away, were 4 panels. And I feel absolutely convinced that we were looking at the sun reflected off of one of these panels. Which one? I don't know. So technically, the definition could be 'unidentified.'"
Aldrin is one of the most famous astronauts in history, having been one of the first to land on the moon. The whole world watched as he and Neil Armstrong as well as Michael Collins took their first steps. Armstrong was actually the first to leave a footprint on the moon and gave the famous saying, "One small step for a man, one giant leap for mankind."
"When we returned," Aldrin continued on Reddit, "we debrief and explained exactly what we had observed. And I felt that this had been distributed to the outside world, the outside audience, and apparently it wasn't, and so many years later, I had the time in an interview to disclose these observations, on another country's television network. And the UFO people in the United States were very very angry with me, that I had not given them the information. It was not an alien."
"Extraordinary observations require extraordinary evidence. That's what Carl Sagan said. There may be aliens in our Milky Way galaxy, and there are billions of other galaxies. The probability is almost CERTAIN that there is life somewhere in space. It was not that remarkable, that special, that unusual, that life here on earth evolved gradually, slowly, to where we are today. But the distances involved in where some evidence of life may be, they may be hundreds of light years away," Aldrin concluded.
Aldrin told the AP that his initial interview with the Science Channel in 2005 was manipulated, leading people to believe that he claimed to have actually seen a UFO, when he did not. The part about the panels was cut out and led to great misunderstanding.