Alex Kendrick on 'Like Arrows': Parents, Not the World or Church, Must Raise Kids
Alex Kendrick on 'Like Arrows': Parents, Not the World or Church, Must Raise Kids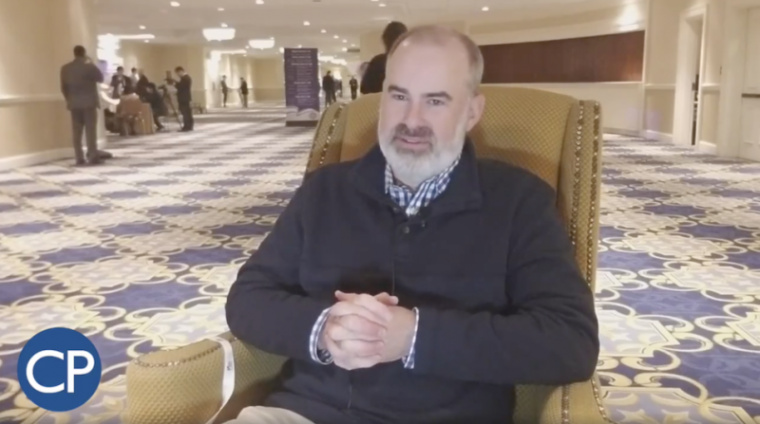 NASHVILLE — Filmmaker and actor Alex Kendrick who co-executively produced the upcoming FamilyLife film "Like Arrows," said he believes it's his job as a parent — and not the school, church or the world's job — to shape the life of his kids.
"Children are like arrows. ... So to teach them principles of faith and of life that they'll be able to carry on to the generations after that, is exciting for me," Kendrick told The Christian Post during an interview last week at NRB. "I view children as a blessing from the Lord. Scripture says that they are."
"As a dad, it's a hard job, but a very fulfilling job and I can't imagine not having any of my kids," the popular filmmaker said of his six children.
As seen in the teaser trailer, "Like Arrows" focuses on the important role a parent plays in the life of their children from birth to adulthood. Kendrick likewise spoke on that Importance.
"When I look at Scripture, I see that it's my responsibility to help shape the heart and the perspective of my children to love and know God. To love other people, to value them and to use the gifts and abilities that God naturally gives them, to develop them and to use them for God's glory," he stated.
"At home, I see that it's first my job to help shape and mold their heart before it's the world's job. I really don't think it's the world's job at all but knowing that they're going to be influenced by the world – if I can give them discernment, if I can help with their wisdom and perspective then they'll know how to filter all of that stuff.
"I don't leave it to school or leave it to even the church as the one responsible for shaping who they are. That's first my priority as a father and my wife as mom so that's really important for us and I think you'll see that in the film."
"Like Arrows" is a FamilyLife film, co-executively produced by the Kendrick Brothers (behind "War Room" and "Fireproof"), that will hit theaters in the spring. FamilyLife's co-executive producers are Barbara and Dennis Rainey and Bob Lepine.
The synopsis for the film states: "When conflict, rebellion and resentment overwhelm their family, Charlie and Alice are forced to change their parenting strategy, and are surprised to find effective, life-long solutions in the one place they had never looked.
"FamilyLife's first feature film explores the joys and heartaches of parenting. Through a journey that unfolds over 50 years, Charlie and Alice discover the power of family, and learn that knowing and living by God's word is the most important key to parenting with purpose."
Familylife Ministries says that along with entertaining, "Like Arrows" is intended to provide families educational information on the "importance of centering parenting strategies and home life on God and his word." The film will kick off a new parenting initiative from FamilyLife called "The Art of Parenting," which will include both video and practical resources to help parents on their journey of raising godly children.
According to the film's website, the parenting movie will have a limited release and will be in theaters for two nights only, May 1 and 3.
For more information on "Like Arrows" and to stay up-to-date on the family film, click HERE.