Alveda King Believes Muhammad Ali Is in Heaven Despite Conversion to Islam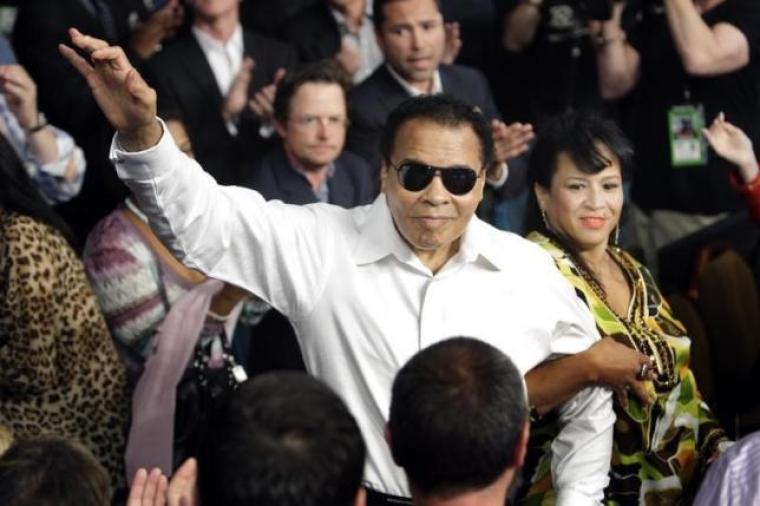 Alveda King, the niece of Martin Luther King Jr. and former member of the Georgia House of Representatives, believes she will see the late Muhammad Ali in Heaven, despite his conversion to the Islamic faith.
"While Cassius Clay was raised in a Christian home, he later converted to Islam and changed his name to Muhammad Ali; in part, because he objected to the western characterization of Jesus Christ. Yet, I believe in my heart that the Christian message that he learned from my uncle, Martin Luther King, and Daddy A. D. was impacting him, too," King wrote in a statement, reflecting on the passing of Ali a week after his death.
"Ali was not only a great boxer, but also a great man; a man of character, integrity and faith. He loved his God, his family and the world. Yet, he was a very complex personality; and like everyone, was subject to human failings," she continued.
"Some may question my prayer that I'll see Mr. Ali in Heaven. Yet God is ever merciful and judges the human heart. Mr. Ali is subject to the same grace and mercy that all humans seek," she added.
King said that beside being a great boxing champion, Ali fought big battles in his personal life as well, including Parkinson's disease, but always carried himself with dignity.
Some evangelical Christian leaders, such as the Rev. Franklin Graham, have questioned the state of Ali's soul, given that he was a devoted Muslim.
Speaking about a visit between Ali and famous evangelist Billy Graham, his father, Franklin Graham wrote: "My father always hoped Ali would give his life to Christ. I've wondered if he put his faith and trust in Christ before he slipped into eternity. I sure hope so. Islam's Muhammad can't save you, only Jesus Christ can save."
Ali's daughter, Hana, said on Twitter that his family surrounded him in Islamic prayer in his final hours in hospital.
"All of us were around him hugging and kissing him and holding his hands, chanting the Islamic prayer. All of his organs failed but his HEART wouldn't stop heating. For 30 minutes ... his heart just keep beating," Hana wrote.
"No one had ever seen anything like it. A true testament to the strength of his Spirit and Will!"
In her statement, King noted that Ali fought for the civil rights movement beside her famous father and uncle, and insisted that he "always loved America," despite his refusal to fight in the Vietnam War.
"Perhaps even as Malcolm X recanted from his radical Islamic teachings of hatred of the Caucasian race, changing his name to Malik Shabazz after a visit to Mecca and adapting a message of universal peace and compassion, Mr. Ali also embraced that understanding as well as a love for 'The Beloved Community' that my uncle and dad proclaimed during their lifetimes," King suggested.