Amanda Blackburn's Alleged Killer Murdered Man for $10, Raped Woman at Gunpoint
Amanda Blackburn's Alleged Killer Murdered Man for $10, Raped Woman at Gunpoint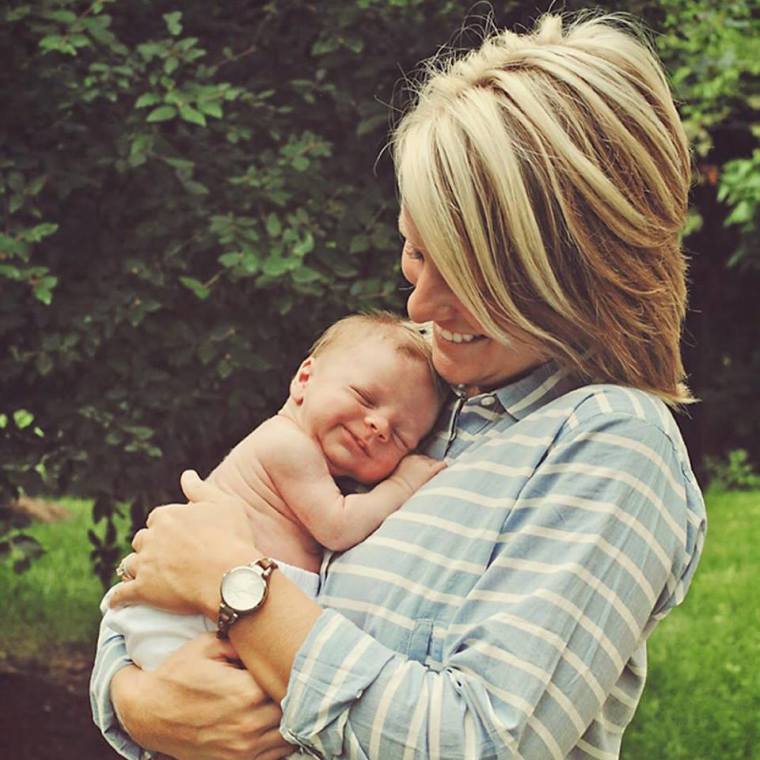 Editor's note: Court documents contain graphic details about the alleged crimes committed by suspects Larry Taylor and Jalen Watson.
Just days before he allegedly shot dead pregnant Indiana pastor's wife Amanda Blackburn on Nov. 10, 2015, prosecutors say Larry Jo Taylor Jr., 18, shot a Mexican in the head after robbing him of $10 and raped another woman at gunpoint.
In court documents filed in December and shared with The Christian Post on Monday, the Marion County Prosecutor's Office in Indianapolis charged Taylor and his accomplice Jalen Watson, 21, in a Nov. 3 burglary and rape.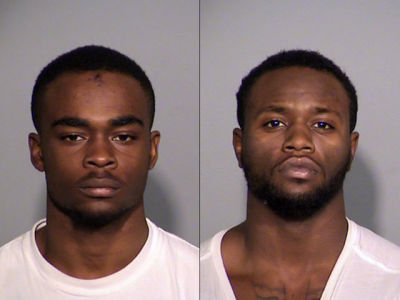 This crimes occurred exactly one week prior to the death of Blackburn, 28, who had moved to Indianapolis in 2012 to start Resonate Church with her husband, Davey Blackburn.
Taylor was charged with three counts of rape, burglary, theft, armed robbery, criminal confinement and auto theft, according to the document.
Watson was charged with burglary, theft, armed robbery, criminal confinement and auto theft. The stolen vehicle had "In God We Trust" license plates.
"The victim stated that she was in the shower when the suspects entered her apartment. After ordering her out of the shower she was taken at gunpoint into her bedroom where she was told to lay down on the floor on her stomach while still nude. She said she never left the spot until the suspects left her residence," according to the court documents.
The victim further stated that "while lying on the floor one of the suspects raped her while holding a handgun to the back of her neck."
The documents charge that even though the victim did not see the face of the person who raped her, DNA evidence ties Taylor to the assault. The victim told police that her rapist was repeatedly warned by his accomplice not to assault her but he violated her anyway.
"While the sexual assault suspect was touching Ms. [redacted] vagina, the second suspect came into the bedroom and told him not to do that saying that was 'not what we're here for, don't do that.' The sexual assault suspect acknowledged what he was told and stopped, but as soon as they were again alone he continued to sexually assault Ms. [redacted]," explains the court documents.
The rapist was then left alone with the victim again and according to the affidavit, "he pulled down his pants and penetrated her vagina with his penis, which the victim estimates lasted for 5 minutes."
His accomplice walked in on the assault and yelled at his friend to "stop" after which both ordered the victim to consume a bottle of Vanilla Smirnoff Vodka while they made their escape.
Taylor was also charged with the murder of Mexican national Rolando Gonzalez-Hernandez, which occurred at approximately 8:31 p.m. Wednesday, Nov. 4.
Gonzalez-Hernandez was discovered lying on the ground unresponsive next to a dark colored Chevy Trailblazer at 4517 Candletree Circle in the La Joya Apartments. He was pronounced dead at the scene at 8:40 p.m.
A confidential witness told police that "he/she heard Taylor talking about robbing a Mexican, going through his wallet but getting only $10 from the Mexican, and shooting the Mexican at La Joya Apartments."
In the affidavit of probable cause against Taylor and his accomplice in the death of Amanda Blackburn on Nov. 10, a confidential informant revealed that she died because she fought back.
"Taylor stated that she charged at him and he shot her somewhere in the upper body so he would not be scratched. Taylor then told them that he leaned over her body and shot her in the back of the head. He leaned further, looked at her face, and watched her bleed," explained the informant.
Amanda was shot in the head, left lower arm and the upper back.
David Blackburn later told investigators that on the morning of Nov. 10 "he left his home around 6 a.m. in his black 1997 Honda Civic to work out at L.A. Fitness." He also noted that he "left the front door unlocked when he left."
When he eventually entered his home again at around 8:20 a.m., Amanda was face down in blood on the living room floor. She was also nude with her panties next to her and her shirt pulled "up as if someone tried to pull it off; however, it was not clear Blackburn had been sexually assaulted," according to court documents.
Michael Leffler, communications specialist with the Marion County Prosecutor's Office, told CP that another pretrial hearing for Taylor and Watson, who have pleaded not guilty in the Amanda Blackburn case, was set for 1:30 p.m. on March 4 during a pretrial hearing last Friday.
Charges were also filed against Diano Cortez Gordon for his role in a string of burglaries that occurred on the morning of Amanda Blackburn's death.