Amazon reverses ban on book helping parents rescue kids from transgenderism after pushback
'Every time someone buys it my heart hurts ... because I know this is another family that's been impacted'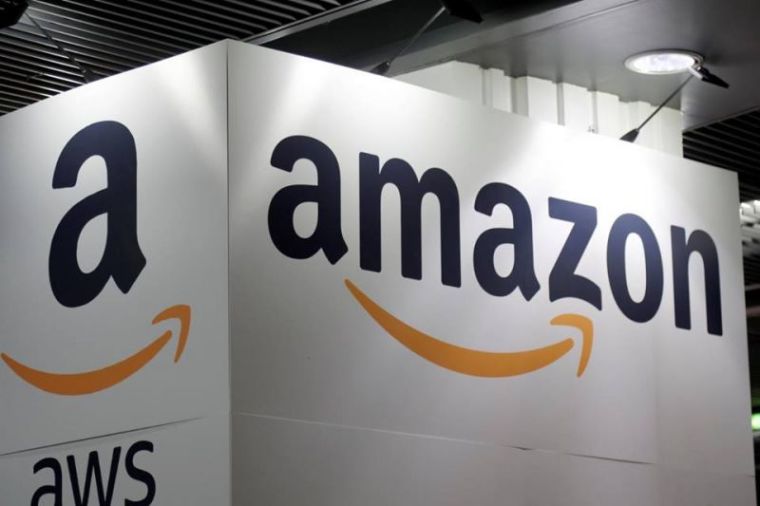 UPDATE: April 16 at 2:50 p.m. EDT: Lulu removed the book from its online store Friday, informing the author that the book violated the company's Membership Agreement, which includes content that Lulu deems as harmful to others based on "race, ethnicity, national origin, sexual orientation, gender and gender identity, religious affiliation, age, disability, disease, or immigration status." Lulu has also barred the author from accessing her account.
Original report: 
With no notification given, Amazon banned a new book aimed at helping parents sever the influences of gender ideology and then reversed its decision in its latest move against voices that scrutinize transgenderism.
The online retail giant blocked the book Desist, Detrans, & Detox: Getting Your Child Out of the Gender Cult by Maria Keffler, the co-founder of the recently-formed Partners for Ethical Care, from being sold on its platform six days after its publication.  
The book's removal comes on the heels of a similar move earlier this year when Amazon scrubbed scholar Ryan Anderson's book, When Harry Became Sally: Responding to the Transgender Moment, which had until recently been allowed on the platform since its initial publication in 2018. Last summer, Amazon also prohibited the publisher of Irreversible Damage: The Transgender Craze Seducing Our Daughters by journalist Abigail Shrier from purchasing ads to promote the book. 
Keffler told The Christian Post in a phone interview on Wednesday that she wasn't surprised Amazon blocked her book, though she had hoped it would last longer than six days. 
"We fully expected it to happen. We knew it was going to. We decided to launch it on multiple platforms because we expected it to be canceled. And so that's why we also put it on Smashwords as well as Lulu, a print platform," Keffler said. 
Shortly after CP's interview with Keffler Wednesday, the author said that the online retailer sent her an email, which she shared with CP, explaining that the scrubbing of the book was an "error." The Kindle version went live and the paperback version should be reactivated soon. Amazon had previously told her that the book had violated their terms of service, which she challenged. 
In a subsequent email to CP, Keffler said it was possible that "a calling and emailing onslaught may have affected the outcome" as "lots and lots of people were contacting Amazon to complain."
Keffler believes that Big Tech and large corporations are intent on silencing critical voices of transgender ideology because there is big money in the "gender industry," referencing The 11th Hour Blog, a website where the revenue streams fueling transgender ideology worldwide have been traced and documented. 
Fifteen years ago, the trend in young adult literature was vampire and werewolves, she explained, noting that she was glad to see that trend come to an end. Yet today, the dominant genre is transgender literature. 
"There are hundreds of these trans books out there and there's a lot of money in it ... this is a huge money-maker for the medical industry. I think there's a lot of unconscionable profiteering going on."
Keffler's organization, Partners for Ethical Care, has received an uptick in traffic in recent weeks as increasing numbers of parents have reached out for help because their children have been harmed by the medicalization of gender, such as the use of cross-sex hormones in teenagers in pursuit of appearing as the opposite sex.
"We talk to new parents all the time and several support groups for parents on social media, and there's just more and more of an influx of them coming in. It's heartbreaking. Honestly, I've felt this way about the book for almost a week now, and every time someone buys it my heart hurts a little bit because I know that this is another family that's been impacted by this," she lamented. 
"I think a critical mass is growing and people are going to realize that this isn't just a trend with bad families or people who don't parent well or some weird sub-set. This is actively being strategically put in our schools and on social media."
Parents who are reaching out are politically diverse, conservative and liberal alike, she noted.
"[Gender ideology] is non-discriminatory across the spectrum with people whose kids are getting sucked into this," Keffler said.