Amazon to Release Comedy Show on Biblical End Times, Anti-Christ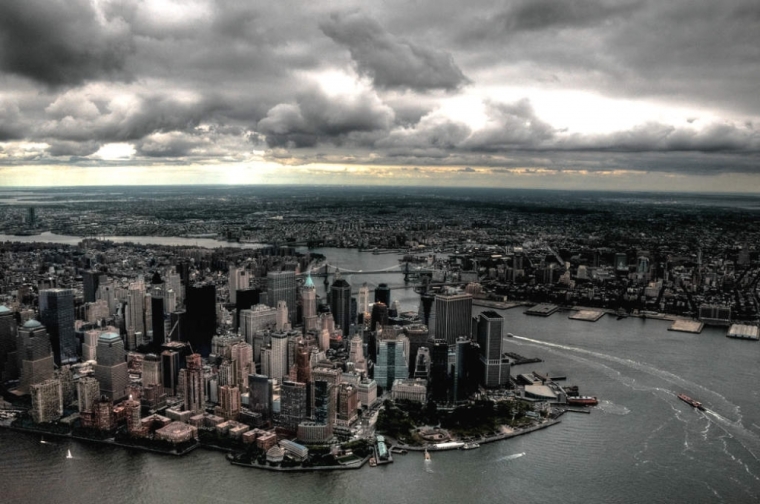 Amazon Studios is set to release an hourlong limited comedy series based on Neil Gaiman (American Gods) and Terry Pratchett's (Colour of Magic) fiction, Good Omens.
"Good Omens" takes place in 2018 during the apocalypse as the final judgment is descending upon humanity. A description for the series reads, "The armies of Good and Evil are amassing, Atlantis is rising, and tempers are flaring. Everything appears to be going according to Divine Plan — except a somewhat fussy angel, and a fast-living demon are not looking forward to the coming war, and someone seems to have misplaced the Antichrist."
According to Deadline, "Good Omens" recruited two big actors, David Tennant ("Harry Potter") and Michael Sheen ("Midnight in Paris") to star in the end times series. Sheen will play an angel that works for God, named Aziraphale, and Tennant will be the opposite, a demon who works on behalf of the darkness, named Crowley.
The six-part series, written by Gaiman, is set to debut in 2018 on Amazon Prime Video.
"Almost 30 years ago, Terry Pratchett and I wrote the funniest novel we could about the end of the world, populated with angels and demons, not to mention an 11-year old antichrist, witchfinders and the four horsepeople of the Apocalypse. It became many people's favourite book," Gaiman said in an earlier statement.
Gaiman is one of the series' executive producers along with BBC Studios' Caroline Skinner ("Doctor Who") and Chris Sussman (Fleabag), as well as Rob Wilkins ("Choosing to Die") and Rod Brown ("Going Postal") on behalf of Narrativia and The Blank Corporation.
"I am very excited that I've been asked to be part of this amazing project. Bring on the apocalypse!" actor Tennant told the Guardian. He also said it is "a dream team and a dream gig."
Discworld author's long-time assistant, Wilkins, gushed that fans are going to be so happy with the series and maintained that the late Pratchett, who died in 2015 at the age of 66, would also be so pleased.
"Terry would be absolutely over the moon. We'd already talked about our dream Aziraphale and Crowley, and David Tennant was there," Wilkins added. "I can't begin to tell you what a fan he was of David and Michael ... He'd be looking down now and would be so incredibly pleased."
"This is the 'Good Omens' of my dreams. When you have six hours to tell the story, with a movie budget, it is a dream come true. And Neil has taken the words from the page on to the screen so beautifully."
"Good Omens" will air on Amazon Prime in 2018 with re-broadcasting that will take place on BBC Two at a later date.
Follow Jeannie Law on Twitter:
@jlawcp