America Desperately Needs a Leader Like Churchill or Reagan
Christians live in two kingdoms. Our eternal home is in heaven, and our King is Jesus. At the same time, we still live in this world and we want our nation to flourish in freedom, compassion, and justice for the oppressed.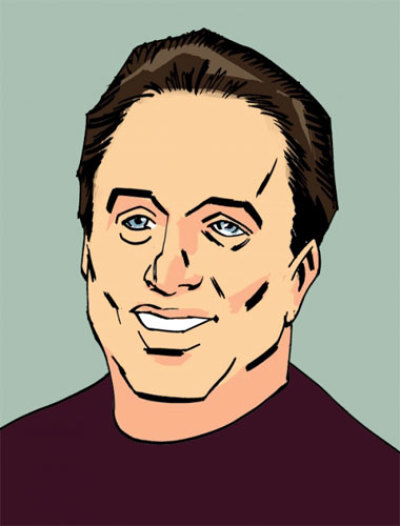 The greatest enemies of Christ are sin, death, and the devil. Therefore, we who know Christ realize that our primary mission is to advance the Gospel and make disciples in the midst of these three adversaries. In fact, nothing is more important for a Christian.
Likewise, our nation faces various enemies today: (1) the threat of ISIS; (2) immigrant felons crossing our border interspersed among honest people coming into our country; (3) the killing of unborn children; and (4) the staggering national debt and our addiction to deficit spending. These enemies pose a clear and present danger to Americans, and jeopardize our ability to provide liberty and justice for all.
The world is changing rapidly and evil is advancing at an alarming rate.
While the kingdom of Christ will never be overcome by evil, the same cannot be said about the world around us. Man can be extremely cruel when his heart is not surrendered to God, and this cruelty requires the intervention of government. After all, God established government as "an agent of wrath to bring punishment to the wrongdoer" (Romans 13:4).
Unless government authorities do their job properly, justice falls through the cracks and innocent people get preyed upon by savages.
It would be wonderful to see the current threats neutralized merely by electing a Christian president, but it's not that simple. These evils are too tenacious. Our worsening situation calls for a leader of phenomenal courage and extraordinary ability.
You see, it's not political parties which tend to bring about the most justice. It's leaders. Winston Churchill and Ronald Reagan were guided by principle. And these truly exceptional men led with remarkable courage. Such excellence and integrity is desperately needed today.
How else will we see justice reign supreme in America?
In Evangelical circles, we tend to assume that a "Christian president" would be best for the country. And while that is at least partly true, it's not the whole story. There are many Christian leaders who would not be up to such a monumental task, just like many non-Christian leaders would not be strong enough to defeat these evils.
So who will answer the call?
By definition, the president of the United States does not have the primary mission of advancing the Gospel. And so sin, death, and the devil are not the primary focus of his mission and message. While these three enemies of Christ will certainly be on the mind of any president who knows Christ, it is not the specific objective of the commander-in-chief to equip others to make disciples for Christ's kingdom. The president of the United States is overseeing another kingdom.
Ideally, believers want the president to be both a Christian, as well as someone who can effectively deal with the visible threats against our nation. But we also recognize that not every Christian and not every politician is equipped, skilled, and tough enough to combat the hideous evil in the world today.
And so we continue to work diligently in our highest calling to reach people for Christ. We teach others how Jesus defeated sin, death, and the devil through His sacrifice on the cross and His resurrection from the dead. And how the free gift of eternal life is given to everyone who repents and believes the good news. But at the same time, as long as we are in this world, we do whatever we can to help bring about liberty and justice for all.
Regarding the next president, it's not enough to be a Christian. One must be able to accomplish something on the level of a Churchill or a Reagan. Obviously, this dynamic combination of integrity and world class leadership is rare. So let's pray and ask the Lord to bless America with a leader who can meet the challenge of this hour.
Otherwise, it will just be more politics and business as usual, but very little justice for women, children (born and unborn), immigrants, and all the vulnerable among us.
Hey, no one ever said it would be easy to navigate through two kingdoms. In fact, Jesus said just the opposite. See John 16:33.
So buckle up. This ride could get a bit bumpy.
Dan Delzell is the pastor of Wellspring Lutheran Church in Papillion, Neb. He is a regular contributor to The Christian Post.