America: Don't Follow Path of Rwandan Genocide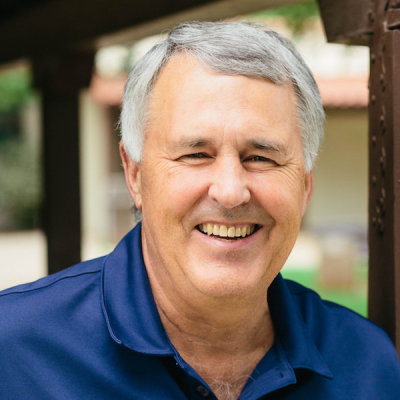 Few have missed the voices for and against President Trump's various policies, especially those having to do with refugees and immigration.
I am concerned that we in the U.S. have allowed increasingly dangerous levels of hate, fear and intolerance to drive debate about a range of U.S. policies – from refugees to immigration to foreign aid.
I have seen this before.
I am a Christian leading a faith-based relief and development organization that works with refugees, including Syrians who fled to Lebanon, and South Sudanese who found refuge in Uganda. In that context, the work we do helps to rebuild countries and lives that have suffered unspeakable violence.
The world is experiencing the worst refugee crisis since WWII. The plight of Syrian refugees has dominated headlines for years now. But did you know that there are more refugees in the world now due to violence and hate in their own countries?
In 1994, the world watched in horror as Rwandans murdered their neighbors, and relatives, mostly with machetes. For 120 days in 1994, 800,000 people died when differences were manipulated enough that they exploded. One in five Rwandans were hacked to death, burned alive or died from other atrocities by people they knew. In Rwanda's memorial to the dead, one survivor remembered an eerie silence as people lost hope of being rescued and simply stopped screaming for help. The only thing trapped people could do was wait for their own murder.
As I think back on what lead to that genocide, I'm deeply concerned for the mounting divisions in the U.S. Consider the following.
| | |
| --- | --- |
| Rwanda in 1994 | The U.S. in 2017 |
| One side called the other cockroaches | One side calls the other deplorables or Nazis |
| "Us" vs. "them" mentality and rhetoric | "Us" vs. "them mentality and rhetoric |
| Media used a propaganda tool to incite hate | Media used as propaganda tool to incite hate |
| A single group of people grouped together as "the bad guys" | A single group of people grouped together as "the bad guys" |
History has shown that unspeakable violence happens when a society is divided and creates a climate of fear. In Rwanda, the seeds of conflict were first planted when Belgian colonialists introduced identity cards in 1933 that assigned an ethnicity to all Rwandans. In 1962, when the Hutu government came to power, leaders maintained this policy, and used this division to create an "us vs. them" mentality.
Whether intentional or not, there seems to be a similar mindset arising here in America.
Propaganda campaigns in Rwanda used the media to exaggerate the differences between Tutsi and Hutu and to create and spread fears among Hutus that the Tutsis were "the enemy" and created a real and present danger.
In today's America, I see the media sensationalizing everything for the purpose of ratings, and even using a tad of truth to mislead their audience's view of the intentions of people with a different and equally valid argument.
I see closed mindedness on both sides. Consider the man who was dragged from his car and beaten for voting for now President Trump. What about the gay man who was beaten in a bar by Trump supporters on election night. There was the woman who refused to sit next to someone on an airplane because he voted for President Trump, and the Trump supporter who put a protestor in a headlock at a rally.
How long before we normalize or even legitimize neighbor attacking neighbor based on our disagreements?
As world citizens, we must all be aware of signs that lead down a path toward destruction and help countries recover in the wake of extreme suffering, both manmade and natural. Rwanda has made impressive progress in healing from what happened in 1994.
They are doing it through strong leadership and a country united by a commitment to peace and reconciliation, with the help of a determined government and organizations like Food for the Hungry. Our staff models ethnic unity and works at the community level to help people look forward to a shared future of hope and promise.
We Americans need to take a deep breath here at home and remember our common purpose. We need to heed the tragic lessons we learned from Rwanda's genocide 23 years ago. We start with the realization that someone who disagrees with you is not a derogatory term, even one thrown around by passionate and well-meaning people on either side of the debate.
More specifically, when it comes to the heated debate about refugees and immigrants fleeing violence in their home countries, I fully affirm the important role of the U.S. government in vetting and screening those considered for resettlement to our country. But I believe that the U.S. can be both secure and compassionate. Yes, the government needs to enforce our immigration laws and yes, we as world citizens need to adhere to the biblical mandate to "love your neighbor as yourself" (Matthew 22:39).
Imagine a world where this was practiced, rather than the current climate of "us vs. them" and "If you disagree with me, you're evil."
I appeal to all Americans to take a much-needed breath and let calm prevail. We must be a country united, not divided. Together we can take the steps necessary to ensure safety for all citizens and provide a warm welcome to those who have suffered from persecution in their home countries. Let the United States continue to be the land of justice, equality and opportunity for all. Even those with whom we disagree.
Gary Edmonds is President and CEO of
Food for the Hungry
, a relief and development organization of Christian motivation that works in Asia, Africa and Latin America.