Dark Age for Christians Coming, Prepare Like a Monk, Rod Dreher Says (Interview)
As he wrote at The American Conservative in February, the visceral hatred conservative Christians in Western societies endure whenever human sexuality issues arise is one of the strongest reasons a rebirth of this kind is sorely needed.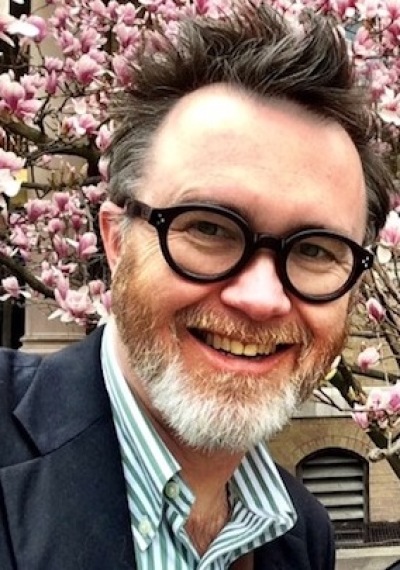 Nowadays, the author argues, left-wing sexual revolutionaries enjoy overwhelming economic and political power and they will not tolerate even the most gracious dissenting voices.
That a Baptist grandmother named Barronelle Stutzman stands to be ruined financially because the ACLU and the state of Washington targeted her for declining to provide custom floral arrangements for a gay wedding ceremony is proof positive of this, Dreher noted last month.
With the 2015 Supreme Court decision declaring same-sex marriage constitutional in all 50 states, Christians who hold the historic, biblical view of marriage and sexual ethics are now seen as "the functional equivalent of racists," Dreher told CP.
The prevailing mindset for decades that underpins all this "is that sexual desire was at the center of who you are," Dreher said. He adds that this mentality was not challenged by the variety of Christianity of both his and the millennial generations, a watered-down version of the faith where personal well-being and happiness is the highest goal of life.
"If that's the case and you're formed by a culture that tells you that indulging your own desires, especially your sexual desires, is the way to realize your true self, real Christianity is going to be evaporated," he said.
Dreher delves into these themes extensively in Chapter 9, titled "Eros and the New Christian Counterculture," the framework of which was based on "Sex After Christianity," a prophetic essay he penned in April 2013. Christian conservatives who approached the culture wars with a moralistic tack were ineffective because they misunderstood the nature of the fight, he argued at the time. The fight was not so much moral as it was but cosmological, he reasoned.
"Gay marriage and gender ideology signify the final triumph of the Sexual Revolution and the dethroning of Christianity because they deny Christian anthropology at its core and shatter the authority of the Bible," he writes in the book.
While rightly ordered sexuality is not the absolute center of the Christian faith, it strikes pretty close, he maintains. Christians who reject biblical teaching on sexuality inexorably "end either by rejecting Christianity themselves or by laying the groundwork for their children to do so," he continues.
When Dreher himself was being drawn to faith in Christ as a young adult the one thing that he didn't want to give up was his sexual freedom. He met liberal pastors who would tell him that it did not matter but deep down he knew he could not withhold this from Jesus if he was to follow him.
Upon finally surrendering his sexuality to God, his faith became real.
If Christians cave to mounting pressure to compromise here, Dreher believes "they have given the store away."
"The essence of the cross is being willing to die even to yourself and all your desires for the sake of love, the love of Christ, and the love of His people," Dreher said.
"And if we can't put every one of our passions, whether they are sexual passions, the desire for money, the desire for fame, the desire for status, if we are unwilling to lay all that at the foot of the cross, then we are like the Rich Young Ruler. We want to go to Heaven but we don't want to die."
Dreher has visited the monastery in Benedict's hometown, Nursia, which is now Norcia, Italy. Although the monks live a highly regimented life, most of which occurs behind walls and is full of scripture study and prayer, hospitality is a central feature of their community as they frequently host visitors on pilgrimage.
"But the monks will tell you," Dreher said, "the only way we can be for those pilgrims who God calls us to be as monks is by spending so much time away in prayer and contemplation.'"
The same principle applies to Christians living in the modern world, he asserted.
"If we are going to hold on to what it means to be a true authentic Christian and present the light of Christ to this darkening world, we're going to have to spend a lot more time away from that world in prayer, in scripture study, learning the practices of discipleship."
And as a practical matter, that means parents doing things like taking away Smartphones and turning the TV off a lot more than they are, he added.
Giving into fear and regarding the world as a irredeemably dirty place from which to stay isolated, he notes, is a mistake.
"More than being happy, [God] wants us to be joyful. And we can have no true joy without obedience."
He also mentioned a group of Christians he met while in Italy who lead obedient, prayerful, faithful lives. And they do not just fast, but they feast. And they are full of joy.
"When you meet them, you want what they have. You want to know the Lord that they know. And at our best that is what the Benedict Option has to be in all our churches."