Conservatives 'Stunned' by 'Devastating Blow' to Religious Liberty as Court Rules Against Christian Florist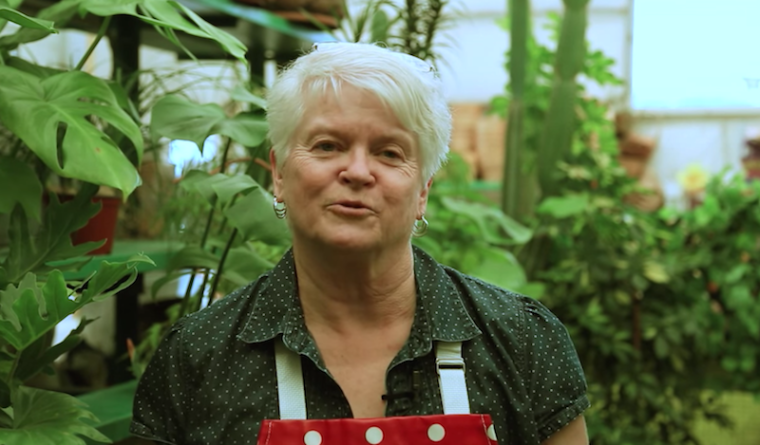 Several conservative leaders and organizations are speaking out against the "devastating blow to religious liberty" after the Washington Supreme Court ruled that Christian grandma florist Barronelle Stutzman violated an anti-discrimination law for refusing to provide services for a same-sex wedding.
"Today, religious liberty was dealt another devastating blow as the Washington state Supreme Court ruled against [72]-year-old florist Barronelle Stutzman. Now is the time to rally to her defense and support her," said David and Jason Benham, two conservative brothers who in 2014 lost out on a HGTV house-flipping show after voicing their stances on marriage and abortion.
Russell Moore, president of the Ethics & Religious Liberty Commission of the Southern Baptist Convention, called it not only a "terrible decision" but also a "loss for every American."
"The government should not bully people into violating their conscience," Moore argued on Twitter.
"A govt that can bully consciences into participating and celebrating what the conscience finds immoral is a govt that can do *anything.*"
Stutzman, owner of Arlene's Flowers in Richland, Washington, was sued in 2013 by a gay couple for refusing to make floral arrangements for their same-sex wedding.
In 2015, she was fined $1,001 and held responsible for legal fees after the Benton County Superior Court ruled that she violated the state's nondiscrimination protection on the basis of sexual orientation.
The state's Supreme Court unanimously upheld the lower court's decision on Thursday, with Associate Justice Sheryl Gordon McCloud insisting in the majority opinion that Stutzman's constitutional protections have not been violated.
"Discrimination based on same-sex marriage constitutes discrimination on the basis of sexual orientation. We therefore hold that the conduct for which Stutzman was cited and fined in this case — refusing her commercially marketed wedding floral services to Ingersoll and Freed because theirs would be a same-sex wedding constitutes sexual orientation discrimination under the WLAD (Washington Law Against Discrimination)," the opinion stated.
"We also hold that the WLAD may be enforced against Stutzman because it does not infringe any constitutional protection. As applied in this case, the WLAD does not compel speech or association."
Stutzman had long served Rob Ingersoll, one of the men who sued, selling flowers to him for nearly a decade. But when he asked her to provide flowers for his same-sex wedding, she felt she could not act against her Christian conviction to serve her friend.
The Family Research Council said it was "stunned" by the court's Thursday decision.
"Americans were told repeatedly that redefining marriage would have little impact on their lives. Yet now courts are seeking to drive families from their businesses – and now today even their homes as the result of crippling government imposed fines designed to force them to deny their faith," FRC President Tony Perkins said.
"Cultural elites," he argued, are succeeding in convincing judges to "strip away the livelihoods of people." But he insisted that they will not sway public opinion.
"The Supreme Court must correct this gross injustice and we urge President [Donald] Trump to sign an executive order protecting religious freedom to ensure the federal government does not engage in the same discriminatory behavior as rogue states like Washington," Perkins stated.
"Americans of all backgrounds have suffered the loss of their religious freedoms because of [former President Barack] Obama-era policies. The time to protect religious freedom is now."
Alliance Defending Freedom, the law firm backing Stutzman, has meanwhile issued a call for one million people to donate $24, in order to help the florist appeal the decision to the U.S. Supreme Court.
ADF noted that Stutzman has to pay attorneys' fees "that the ACLU racked up in suing her" and that oftentimes those fees end up costing hundreds of thousands of dollars.
"It is alarming to think that Barronelle, a small business owner and creative professional who loves and respects everyone who walks through her shop's doors, stands to lose all she owns – her retirement, her life savings, her home. It's all at risk simply because her long-time friend and customer asked her to create custom art for one event that violated her conscience," the group wrote.
"This is a devastating loss, and Barronelle needs our prayers."