Experts Fear American Bar Association's New Misconduct Rule Will Punish Lawyers Who Criticize Gay Marriage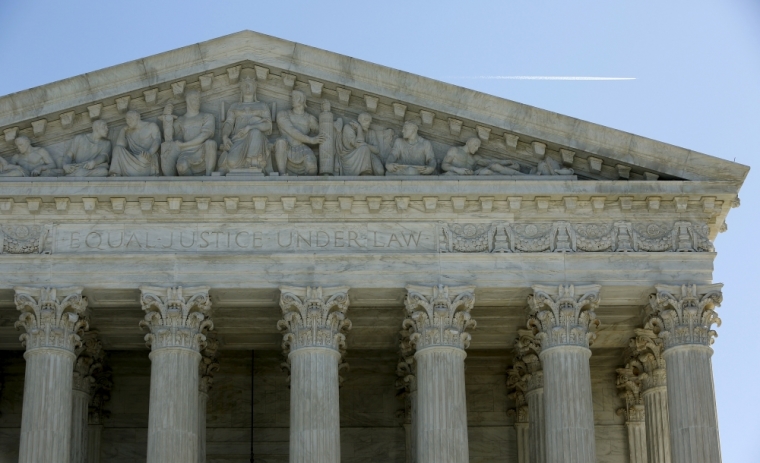 Legal experts are expressing concerns over the recently approved revisions to the American Bar Association's misconduct rule, which some critics claim creates a "speech code" banning criticism of issues like gay marriage and Islam.
Earlier this month the ABA voted to toughen the language of Rule 8.4, which covers the matter of what constitutes harassing or discriminatory conduct.
Paul Rothstein, professor with the Georgetown University Law Center, told The Christian Post that while lawyers "can be held to a higher standard than others," the revised rule is "overly broad and runs the risk of being interpreted in a way that will stifle legitimate discussion and activity that is in the public interest."
"Just the risk may stifle some valuable ideas that should be expressed in the legal arena where law and policy for society are made."
Rothstein also told CP that the revised rule would benefit from having a better exemption included for expressing controversial or political viewpoints.
"The ABA rule needs exceptions written in for the expression of relevant ideas in legitimate educational and law reform contexts, policy discussions, and private or social life," he added.
"The harassment provisions should be conditioned on a showing of a pattern of persistent or pervasive abusive conduct."
At its annual meeting on Aug. 9, the ABA's House of Delegates overwhelmingly approved a resolution to amend Rule 8.4, which regards harassment on the basis of identity, including race, religion, sex, and sexual orientation.
The resolution defines "professional misconduct" as including engaging "in conduct that the lawyer knows or reasonably should know is harassment or discrimination harass or discriminate on the basis of race, sex, religion, national origin, ethnicity, disability, age, sexual orientation, gender identity, marital status or socioeconomic status in conduct related to the practice of law."
Later in the resolution, "conduct related to the practice of law" was defined as including "representing clients; interacting with witnesses, coworkers, court personnel, lawyers and others while engaged in the practice of law; operating or managing a law firm or law practice; and participating in bar association, business or social activities in connection with the practice of law."
"This paragraph does not limit the ability of a lawyer to accept, decline or withdraw from a representation in accordance with Rule 1.16. This paragraph does not preclude legitimate advice or advocacy consistent with these rules," read the resolution.
"Lawyers may engage in conduct undertaken to promote diversity and inclusion without violating this rule by, for example, implementing initiatives aimed at recruiting, hiring, retaining and advancing diverse employees or sponsoring diverse law student organizations."
The ABA directed CP to a statement about the rule's passage, which noted that the new rule was widely approved and "25 jurisdictions across the country have adopted similar language to the Rule 8.4 revision."
"Previously, language covering such behavior was included in a comment to the model rule but was not considered as authoritative as specific language," stated the ABA.
"ABA model rules, which support professional standards, serve as guides for state regulatory bodies that govern the legal profession; model rules carry no licensing authority per se."
Critics of the resolution, including Eugene Volokh of "The Volokh Conspiracy," have labeled the revised anti-harassment rule a "speech code" that could be used to punish lawyers who express a certain political viewpoint.
"So say that some lawyers put on a Continuing Legal Education event that included a debate on same-sex marriage, or on whether there should be limits on immigration from Muslim countries, or on whether people should be allowed to use the bathrooms that correspond to their gender identity rather than their biological sex," Volokh asserted in an op-ed published in The Washington Post. "In the process, unsurprisingly, the debater on one side said something that was critical of gays, Muslims or transgender people. If the rule is adopted, the debater could well be disciplined by the state bar."
Douglas Laycock, Robert E. Scott Distinguished professor of law at the University of Virginia Law School, told CP that he believes the rule dealt with "a genuine problem to be solved."
"There are many stories of judges belittling female lawyers, and of lawyers abusing, intimidating, and belittling female adversaries outside the presence of a judge," said Laycock.
"They also added a provision that reaffirms a lawyer's right to decline a representation. So if you don't want to advocate for abortion rights, or gay rights, or the rights of conservative Christians, you can decline the case and not be charged with discrimination against the would-be client. That also addresses some of the abuses that were feared by opponents of the rule."
Laycock went on to tell CP that he believes there "is also a genuine potential for abuse of this new rule."
"Some of the activists pushing for equal rights for historically disadvantaged groups tend to see discrimination and harassment in any disagreement with their legal and factual claims," he continued.
"There are plenty of stories of existing laws on racial and sexual harassment in the workplace and in higher education being enforced in absurd ways that trample on free speech."
Laycock suggested a provision similar to one included in the harassment rule at the University of Texas at Austin, which reads as follows: "To make an argument for or against the substance of any political, religious, philosophical, ideological, or academic idea is not verbal harassment, even if some listeners are offended by the argument or idea."