American Bible Society Could Fetch $300 Million in Sale of NYC Headquarters
Nonprofit to Depart 12-Story Building After Nearly 50 Years at Location; Vows to Remain in NYC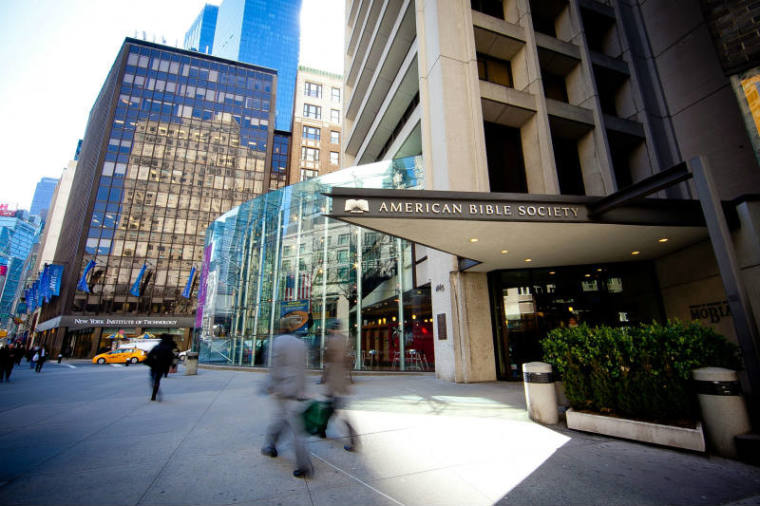 The American Bible Society has put its 12-story NYC headquarters up for sale to "unlock the value of the site" to further the nonprofit's mission, according to its board chairman. The value of the property, located near other prime real estate, was estimated to be at least $300 million.
"The 1865 Broadway property has served us well for nearly 50 years. The decision to sell the property was made to unlock the value of the site to further the mission of American Bible Society," said ABS Board Chairman Pieter Dearolf in a press release. "As we approach a third century of mission, we are laying the groundwork for the next 100 years of inviting people to experience the life-changing message of the Bible."
Geof Morin, chief communications officer for ABS, told The Christian Post via email Thursday that the board had been mulling a move "for many years, driven more strongly in the last 12 months with a closer horizon to mandated facility upgrade costs and rising marketplace values for this neighborhood."
ABS, nearly 200 years old, is not only steps away from Central Park, but counts among its many high-end neighbors the Time Warner Center and the Trump International Hotel and Tower — which helps make for an unbeatable combination, according to the real estate firm hired to broker the sale.
"When you see a high-end development site it has to have the right zoning and scale, the right height and footprint, it has to be on a corner and have a presence, and it has to be near marquee amenities like Central Park and the river. This site checks all of those boxes," Helen Hwang of Cushman & Wakefield, the firm managing the sale, told Crain's New York.
Cushman & Wakefield, whose stated mission is to "help clients turn fixed assets into dynamic assets," was also hired to find ABS a new home.
In addition to serving as a go-to site for local ministries that use its facilities to promote events and film programs, ABS reportedly rents 60 percent of its space to other businesses. The organization, which reported for the 2012 calendar year net assets of more than $398 million, will continue those partnerships, according to Morin.
"American Bible Society has always operated with strong partnerships and that will continue. The specifics of how this will work will be determined once we have identified the new space," he said.
"The decision to sell our existing building ultimately comes down to stewardship: we are relinquishing a facility requiring costly building updates so that we may unlock the significant market value of our mid-Manhattan address and reinvest in mission-focused ministry," Morin added.
The ABS building, reportedly offering prospective buyers 180,000 square feet of space, could be scooped up and razed to make way for a 300,000-square-foot residential condo tower on the site, suggests Crain.
ABS, residing at the corner of Broadway and 61st Street since 1966, translates, publishes and distributes the Bible. It was founded in NYC in 1816 and has previously occupied three other locations in the city.
Now moving on to a fifth location, ABS' board chairman suggested that the Christian nonprofit would always remain in the NYC-area.
"New York City has been our ministry home since our founding. I believe we will always maintain a presence in New York City, the epicenter of American culture and commerce," said Dearolf.