American Blogger Hacked to Death by Muslim Mob for Criticizing Islamic Extremism in Bangladesh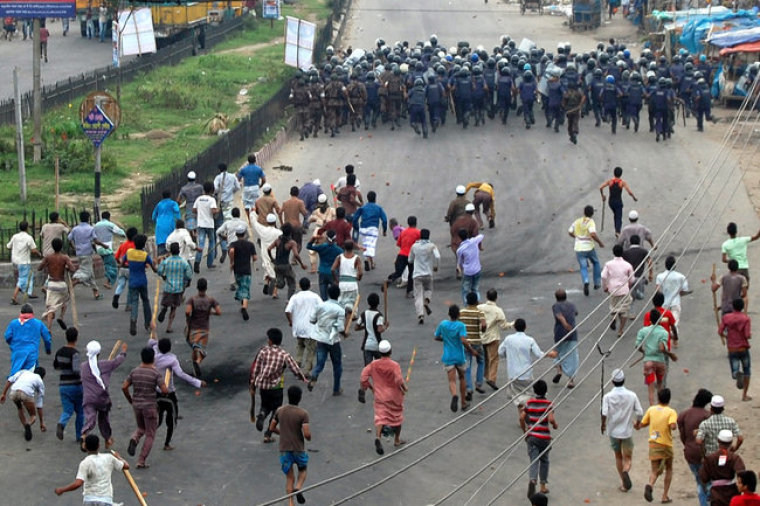 An American blogger has been hacked to death by a "knife-wielding mob" in Dhaka, Bangladesh, police have said. Avijit Roy, an atheist, is believed to have been attacked for promoting secularism and criticizing religious extremism online, which has angered hardline Islamic groups.
"Avijit Roy has been killed the way other free thinker writers were killed in Bangladesh. No freethinker is safe in Bangladesh," blogger Taslima Nasreen, who left Bangladesh in the mid-1990s after receiving death threats from extremists, said about the killing.
"Islamic terrorists can do whatever they like. They can kill people with no qualms whatsoever."
BBC News reported that while police have not yet identified the people who carried out the deadly attack, a local Islamist group that praised the killing has been placed under investigation. At least two of the attackers used meat cleavers, police said.
The Associated Press noted that Roy is a Bangladesh-born American citizen.
Roy's wife, Rafida Ahmed, was also seriously injured in the attack, which occurred when the couple was walking back from a book fair at Dhaka University.
The blogger had published numerous articles promoting secular views on science and social issues on his website, Mukto-mona, or "Free Mind." He had called atheism "a rational concept to oppose any unscientific and irrational belief," for which he received death threats.
Atheists, along with other religious minorities in Bangladesh, have often faced threats and attacks by hardline Islamists. In 2013, blogger Ahmed Rajib Haider was killed near his home in Dhaka for speaking out against religious extremism. Yet another popular atheist blogger, Asif Mohiuddin, was stabbed repeatedly by three suspected Islamist fundamentalists also in 2013, but survived the attack.
Anujit Roy, the younger brother of the slain blogger, revealed that Avijit Roy had been planning to go back to the U.S. in March.
Fellow blogger Baki Billah told Independent TV that Roy was both a "free thinker" and a Hindu, and had spoken out against Islamic and other religious fanatics.
"We are saddened. We don't know what the government will do to find the killers. We want justice," Billah said.