ISIS Leaders Threaten Fighters Who Want to Leave the Islamic State and Return to Their Homeland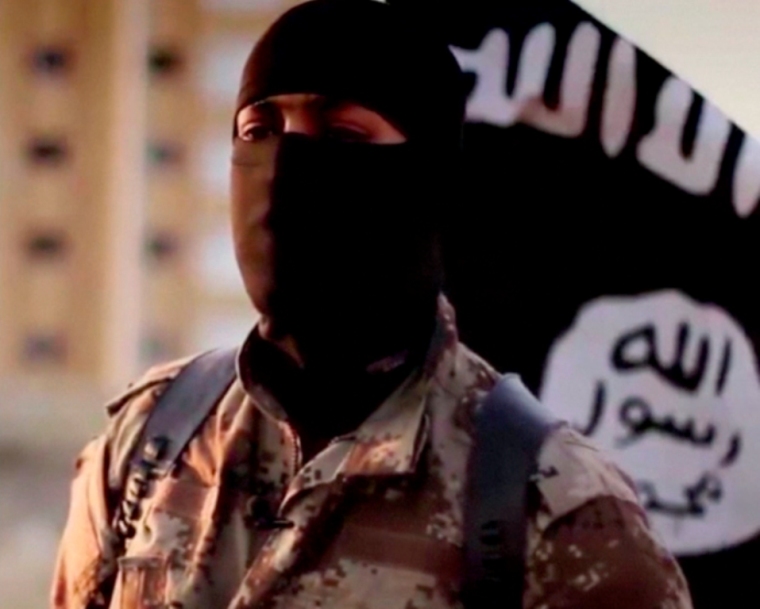 As many foreign fighters are becoming disillusioned by the Islamic State's atrocious violence and are considering fleeing the conflict to return to the safety of their homeland, ISIS leaders are using death threats and imprisonment to force the fighters to stay
An unnamed source with "extensive contacts among Syrian rebel groups" told British newspaper The Observer that there are dozens of radicalized British fighters who want to return to the U.K., but are being held in the caliph against their will by other ISIS militants.
"There are Britons, who, upon wanting to leave have been threatened with death, either directly or indirectly," the source said.
Even though many foreign fighters, especially British fighters, that are now fighting with the Islamic State might have previously gotten involved in the conflict by joining Syrian rebel groups in their fight against the rule of Bashar al-Assad, many of them joined ISIS because of the number of English speakers within the ranks.
Although some fighters may not have initially traveled to the region to fight for a caliphate, former Guantanamo Bay prisoner Moazzam Begg also told The Observer that once a person decides to join the Islamic State, that person swears an allegiance to the caliph. Begg said that he knows of more than 30 British fighters who've expressed a desire to return after their efforts with the Syrian rebel groups got them involved in fighting with ISIS.
"When it becomes solidified as an Islamic State, a caliph, and you swear allegiance, thereafter if you do something disobedient you are now disobeying the caliph and could be subject to disciplinary measures which could include threats or death," said Begg, who is also the outreach director for an independent human rights organization called Cage.
The Observer article comes after it emerged that Mehdi Hassan, a 19-year-old British man that was killed while fighting for ISIS last week in their quest to capture the Syrian town of Kobane, had previously tried to escape the caliph but was caught and imprisoned for four days by ISIS leaders because of it.
Hassan, who traveled to Syria in October 2013 with four other friends who called themselves the "Britani Brigade Bangladeshi Bad Boys," is the third in the group of British friends to have been killed fighting for ISIS.
Hassan's mother told ITV that her son's reasoning for going to Syria was because "his heart melted" by images he had seen of how brutally anti-Assad protesters were treated by Assad's forces.
Hassan's mother said that her son only intended on staying in Syria for three months. He asked his mother to tell his university that he was on "break" and would return for the exams. However, Hassan's mother said that his stay was extended because he worried about the prosecution he would face from the British government. But as time went on, Hassan had to start worrying about the repercussions from ISIS leaders. After his three months was up, his mother said that he had called to tell her to inform his university that he was withdrawing from the school to stay in Syria.
His mother said that she had traveled to the Turkey-Syria border to try and locate him and try and get him back to the U.K., even though he didn't have his passport. She said that she had even talked with him on the phone to schedule to meet up with him in the border town of Ufra.
Hassan attempted to flee the jihad while he was in Raqqa recovering from a battle wound. He made it as far as eight minutes away from Ufra. But before he could reach the town, he was captured by fellow ISIS militants. After being imprisoned for four days and stuck in Syria without a passport, Hassan would return to fight as a member of ISIS military ranks where he would eventually die in battle.
Although it is unclear why Hassan was stranded without a passport, The Daily Mail reports that many ISIS recruits are encouraged to burn their passport as a test of loyalty to the caliphate.
While many radicalized foreign fighters fear returning to their home country because of the threat of prosecution of terrorism charges, both Begg and Hassan's family think that the U.K. and other governments should not deter disillusioned fighters from returning home by threatening them with prosecution.
Begg said that the U.K. should offer amnesty for returning extremists instead of prosecution and jail time. He also suggested that foreign fighters should be placed in rehabilitation facilities upon their return. Denmark is an example of a country that holds such a counterterrorism policy.