Foley, Sotloff, Other ISIS Hostages Suffered Severe Torture; Were Forced to Convert to Islam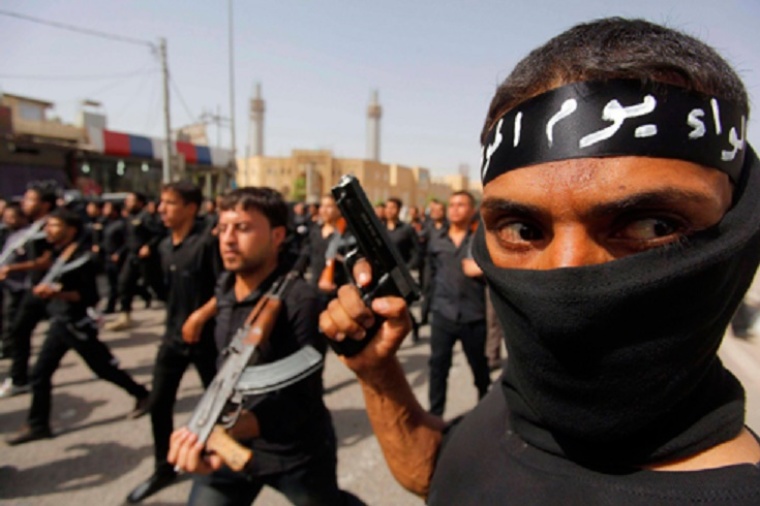 U.S. journalists James Foley and Steven Sotloff and British aid workers David Haines and Alan Henning, who have been beheaded by the Islamic State militants, were subjected to severe physical torture and may have converted to Islam under duress, according to their freed cellmates.
Foley and at least 23 other western hostages from 12 countries were routinely beaten, subjected to waterboarding and starved for months, according to The New York Times, which interviewed five former hostages, local witnesses, relatives and colleagues of the captives, and a tight circle of advisers who made trips to the region to try to win their release.
The 23 prisoners were eventually divided into two groups. "The three American men and the three British hostages were singled out for the worst abuse, both because of the militants' grievances against their countries and because their governments would not negotiate, according to several people with intimate knowledge of the events."
Foley suffered the cruelest treatment, as he received prolonged beatings, underwent mock executions and was repeatedly waterboarded.
Waterboarding refers to a torture process in which water is poured over a cloth covering the face and breathing passages of an immobilized captive, causing the individual to experience the sensation of drowning. It can cause the victim to pass out.
The American and British hostages also spent weeks in darkness in one basement.
Peter Kassig, 25, an emergency medical technician from Indianapolis, has also been severely tortured.
"You could see the scars on his ankles," 19-year-old Jejoen Bontinck from Belgium, a convert to Islam who spent three weeks in the summer of 2013 in the same cell as Foley, was quoted as saying. "He told me how they had chained his feet to a bar and then hung the bar so that he was upside down from the ceiling. Then they left him there."
Foley converted to Islam soon after he was abducted in Binesh, Syria, two years ago. He adopted the name Abu Hamza, according to Bontinck.
"I recited the Quran with him," Bontinck was quoted as saying. "Most people would say, 'Let's convert so that we can get better treatment.' But in his case, I think it was sincere."
ISIS, an al-Qaeda offshoot which is also known as ISIL, has gained control of large swathes of territories in Iraq and Syria. It wants to form an Islamic emirate in the Levant region through "jihad."
A majority of the western captives — including Peter — converted to Islam. But most of them did so under duress, according to those recently released.
Kassig adopted the name Abdul-Rahman, his family says.
Only few hostages stayed true to their own faiths, including Sotloff, a practicing Jew.
Now, three of 23 remain in captivity — two Americans and one British national — as the U.S. and Britain have refused to pay the ransoms.
A U.S.-led coalition has been carrying out airstrikes on ISIS positions in the Kobani area, which borders Turkey, and elsewhere in Syria and also in Iraq.
In Syria, ISIS has taken over hundreds of villages around Kobani, and over 150,000 people from the region have fled to Turkey. In Iraq, hundreds of members of the Christian and Yazidi minorities have also been killed, and tens of thousands of them have fled their homes.