US Should Be Increasingly Worried About Persecution in Nigeria, Egypt, Pakistan and Syria, Says Religious Freedom Group
The U.S. Commission on International Religious Freedom has recommended that the State Department add eight more nations to a list of "countries of particular concern," which designates them as places where "severe violations of religious freedom are tolerated or perpetrated."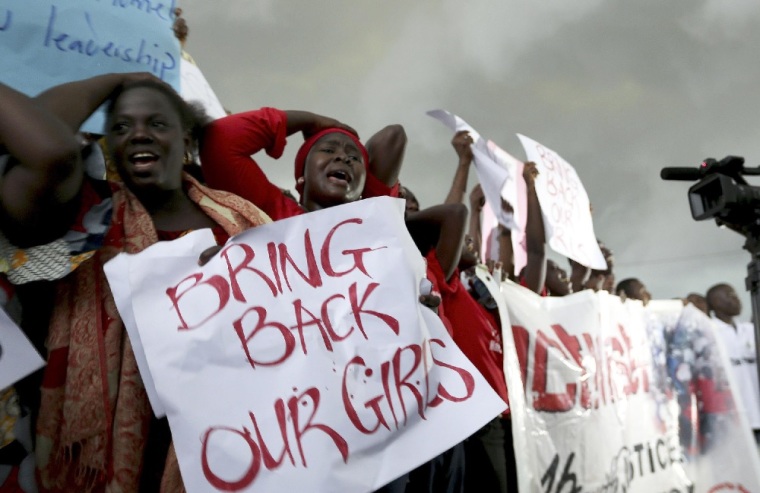 Among the eight already included on the list are Burma, China, Eritrea, Iran, North Korea, Saudi Arabia, Sudan, and Uzbekistan. The USCIRF report has also petitioned that Egypt, Iraq, Nigeria, Pakistan, Syria, Tajikistan, Turkmenistan, and Vietnam also be added.
Christian persecution advocacy group Open Doors International includes 11 of the countries on the top 15 of its "World Watch List" and all of them on its top 50 offenders.
"With religious freedom abuses occurring daily around the world against people of all faiths and those without religious faith, the United States must by words and deeds stand in solidarity with the persecuted," said USCIRF Chairman Robert P. George in a statement.
George, a Princeton University Professor of Jurisprudence, who has served as chair since 2013, added that "Religious freedom is a fundamental human right recognized by international law that guarantees to all human beings the freedom to believe or not believe as their conscience leads, and live out their beliefs openly, peacefully, and without fear. Religious freedom also is essential to national and global security. Thus, the defense of religious freedom is both a human rights imperative and a practical necessity and merits a seat at the table with economic, security and other key concerns of U.S. foreign policy."
The USCIRF's announcement was its 15th since the institution was founded in 1998. The commission's role is often to travel abroad for research, meet with officials from foreign governments, human rights groups and religious groups and report to Congress the state of religious freedom.
In its latest announcement, the USCIRF also recommended that the U.S. government pay increased attention to Afghanistan, Azerbaijan, Cuba, India, Indonesia, Kazakhstan, Laos, Malaysia, Russia, and Turkey, which are considered Tier 2 countries. One step below this include Bahrain, Bangladesh, Belarus, Central African Republic, Ethiopia, Kyrgyzstan, Sri Lanka, and Western Europe.
Two years ago, a Pew Research poll on religious freedom showed that "countries with a high or very high level of social hostilities involving religion reached a six-year peak in 2012."
"The sharpest increase was in the Middle East and North Africa, which still is feeling the effects of the 2010-11 political uprisings known as the Arab Spring," explained the statement. "There also was a significant increase in religious hostilities in the Asia-Pacific region, where China edged into the 'high' category for the first time."
The study also said that globally "the level of harassment or intimidation of particular religious groups," had increased.
"Indeed, two of the seven major religious groups monitored by the study – Muslims and Jews – experienced six-year highs in the number of countries in which they were harassed by national, provincial or local governments, or by individuals or groups in society. As in previous years, Christians and Muslims – who together make up more than half of the global population – were harassed in the largest number of countries (110 and 109, respectively)."
George added that he believed ensuring that the rest of the world had the right to worship freely ought to be of critical importance for members of the State Department.
"IRFA was prescient in recognizing that religious freedom needs to be a key component of U.S. foreign policy. The United States must fully utilize IRFA's provisions including: faithfully designating CPCs each year, ensuring that the CPC list expands or contracts as conditions warrant, and consider taking Presidential actions unique to each situation," he added.