American Catholic, Muslim Leaders Condemn Terrorism in Message Saying Both Faiths 'Love Life, Believe in One God'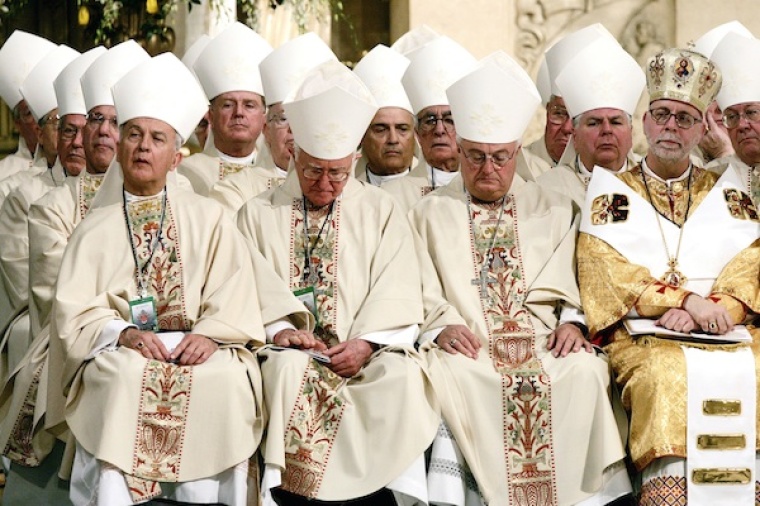 Some of the top Catholic and Iranian religious leaders in the United States issued a joint statement earlier this week condemning groups such as the Islamic State, saying that Christianity and Islam love life and oppose terrorism.
"The belief in One God unifies Jews, Christians, and Muslims. Serving God requires working for the welfare of all His creatures and the common good of humanity. Religious leaders must provide moral guidance and speak out against injustice and anything that is harmful to humankind," the declaration reads, as found on the website of the U.S. Conference of Catholic Bishops.
"Christianity and Islam share a commitment to love and respect the life, dignity, and welfare of all members of the human community. Both traditions reject transgressions and injustices as reprehensible, and oppose any actions that endanger the life, health, dignity, or welfare of others. We hold a common commitment to peaceful coexistence and mutual respect," the interfaith statement adds.
The joint statement was signed on Aug. 18 but made public on Wednesday, Catholic News Service reports.
The Catholic and Islamic leaders say that the use of weapons of mass destruction, including all acts of terrorism, are "immoral," and promise that they are working to rid the world of chemical, biological and nuclear weapons.
The Islamic State terror group in Iraq and Syria has been carrying out a genocide of Christians, Yazidis, and a number of other groups, including Muslims who are opposed to its ideology, which has prompted airstrikes and military action by the U.S. and a small coalition of international allies.
The faith leaders agreed that the spread of sectarianism and violence cannot be blamed on one religion or one nation, and said that terrorism is a perversion of "authentic religious belief."
"We remain gravely concerned by the spread of extremist ideologies, often fueled by superficial and erroneous readings of religious texts, that negate the inherent worth and dignity of every person, regardless of religious belief," the declaration reads.
"We call upon religious and community leaders to confront the spread of such ideologies that induce sectarianism and violence."
Muslim-American groups, such as the nonprofit Sound Vision, have also been arguing that radical jihadists are not true followers of Islam.
The group has been erecting billboards in Phoenix and other locations with the simple message "Hey ISIS, you suck," looking to explain to the American public that the terror group does not represent Muslims and is going against the central teachings of the faith.
"We want our neighbors to know — we're colleagues and classmates and neighbors, and we want our neighbors to know that we don't approve of this at all. In fact, prophet Muhammad, peace be upon him, taught the exact opposite of what ISIS is portraying and we want everybody to know that," said Aneesah Nadir, a retired ASU professor and follower of Islam.
The joint statement by Catholic and Iranian religious leaders notes that peace depends on equity and justice, and urged a continued commitment between religious traditions to develop a culture of encounter, tolerance, and dialogue.
"We commit ourselves to sustained, active inter-religious dialogue that transcends governments and national boundaries, serves the common good of the whole human family, and reflects our shared values," the declaration concluded.