American College of Pediatricians Says Teaching Children Transgenderism Is Normal Is Child Abuse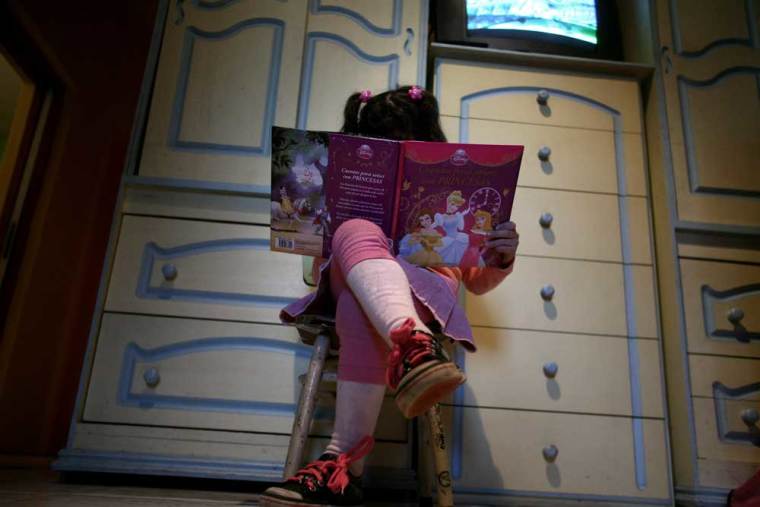 The American College of Pediatricians warned legislators and educators Monday to reject all policies that condition children to accept transgenderism as normal, adding that attempts to normalize a condition classified as a mental illness is child abuse.
"The American College of Pediatricians urges educators and legislators to reject all policies that condition children to accept as normal a life of chemical and surgical impersonation of the opposite sex. Facts — not ideology — determine reality," the organization noted in a statement listing an eight-point explanation of its stance.
The American College of Pediatricians, according to its website, is a national organization of pediatricians and other healthcare professionals dedicated to the health and well-being of children.
While everyone is born with a biological sex, gender, explains the organization, is an awareness and sense of oneself as male or female. It is a social and psychological concept.
"No one is born with an awareness of themselves as male or female; this awareness develops over time and, like all developmental processes, may be derailed by a child's subjective perceptions, relationships, and adverse experiences from infancy forward. People who identify as 'feeling like the opposite sex' or 'somewhere in between' do not comprise a third sex. They remain biological men or biological women," the organization said.
"When an otherwise healthy biological boy believes he is a girl, or an otherwise healthy biological girl believes she is a boy, an objective psychological problem exists that lies in the mind not the body, and it should be treated as such. These children suffer from gender dysphoria. Gender dysphoria, formerly listed as gender identity disorder, is a recognized mental disorder in the most recent edition of the Diagnostic and Statistical Manual of the American Psychiatric Association. The psychodynamic and social learning theories of GD/GID have never been disproved," it further explained.
Pointing to data from the DSM-V, the American College of Pediatricians said as many as 98 percent of gender confused boys and 88 percent of gender confused girls eventually accept their biological sex after naturally passing through puberty.
The organization has also condemned the use of puberty blockers citing dangerous side effects.
"Children who use puberty blockers to impersonate the opposite sex will require cross-sex hormones in late adolescence. Cross-sex hormones (testosterone and estrogen) are associated with dangerous health risks including but not limited to high blood pressure, blood clots, stroke and cancer," it noted.
"Rates of suicide are 20 times greater among adults who use cross-sex hormones and undergo sex reassignment surgery, even in Sweden which is among the most LGBQT — affirming countries," the organization added.
The Christian Post reported last year that according to a 2003 study conducted in Sweden, transsexuals who change their gender through body mutilation or hormone therapy have a higher suicide rate than the general population.
The study, which followed 191 male-to-female gender reassignments and 133 female-to-male gender reassignments from 1973-2003, found that suicide attempts and in-patient psychiatric treatment actually increased in Sweden among those who had a sex change.
With all this available data, it explained that teaching children to impersonate the opposite sex through the use of surgical and chemical means is "child abuse."
"Conditioning children into believing a lifetime of chemical and surgical impersonation of the opposite sex is normal and healthful is child abuse," the organization said.
"Endorsing gender discordance as normal via public education and legal policies will confuse children and parents, leading more children to present to 'gender clinics' where they will be given puberty-blocking drugs. This, in turn, virtually ensures that they will 'choose' a lifetime of carcinogenic and otherwise toxic cross-sex hormones, and likely consider unnecessary surgical mutilation of their healthy body parts as young adults."