'American Idol' contestant sings 'Thank God I Do' after advancing to Top 12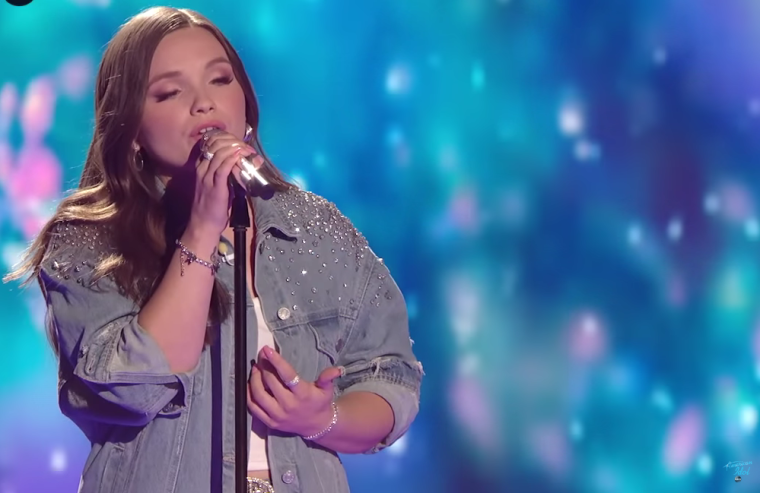 A Christian contestant on the televised reality singing competition "American Idol" sang "Thank God I Do" after advancing to the Top 12 this week. 
Megan Danielle, who identifies herself as a "Christian Singer/Songwriter who wants to share the love of Jesus" on her Instagram page, first emerged onto the national stage during her "American Idol" audition in Las Vegas, which aired on Feb. 19.
As the contestant field for Season 21 continues to winnow, Danielle is one of the last 12 contestants remaining. Upon learning that she earned a spot in the show's Top 12 Monday, Danielle sang "Thank God I Do," originally performed by prominent Christian artist and "American Idol" alum Lauren Daigle.
"It was Lauren Daigle who inspired her and sang with her back in the Vegas auditions, and she's paying homage again to her tonight," Host Ryan Seacrest said on the show. 
In an Instagram post Tuesday, Danielle expressed gratitude that she "made the Top 12" of the singing competition and delivered a message to Daigle: "Thank you so much for writing this song and I'll never give up." 
As her audition aired in February, the 20-year-old singer recalled how her late grandfather, whom she considered a huge influence in her life, pulled her aside as she was singing in bars and told her that "this isn't what you're supposed to be doing." 
Danielle's grandfather asked her, "how can you sing for God and sing for this?" His question prompted her to switch gears and focus on making Christian music. During her audition, she performed "You Say" by Daigle.
Daigle surprised Danielle during the audition as she was performing. Danielle and Daigle ended up performing "You Say" as a duet before the judges unanimously voted to advance her to the next round of the competition.
Danielle uttered the words "Thank you, God" as she expressed bewilderment that her hero showed up at her audition.
As she and the rest of the Top 20 competed Sunday, Danielle sang "Holy Water" by the Christian group We the Kingdom. 
In addition to Danielle, another Christian singer has achieved success on Season 21 of "American Idol."
Warren Peay, an appliance repairman who also serves as a worship leader at Colson Branch Church in South Carolina, impressed Judge Katy Perry and the other judges during his audition as he performed Christian musician Zach Williams' "To The Table."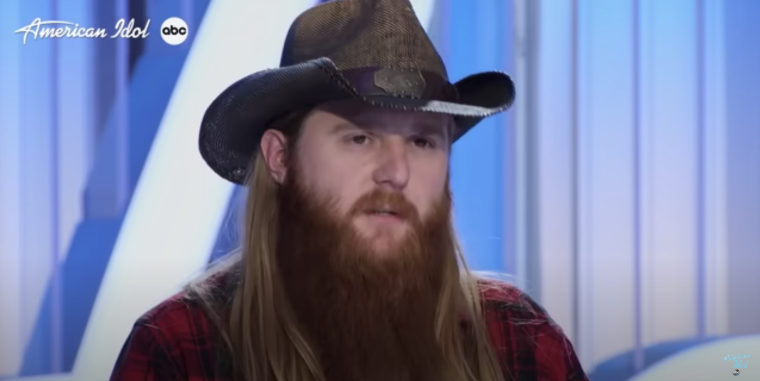 Perry dubbed Peay "the Christian Chris Stapleton," noting that the worship leader resembles the long-haired, bearded country singer. Like Danielle, Peay highlights the importance of God on his Instagram account, where his biography reads "loving God and music." 
Peay has also performed Christian music as he advanced throughout the competition. On Top 20 night, Peay sang "Up Here Down There," another song originally performed by Williams.
Both Danielle and Peay have made it into the Top 12. In Danielle's Instagram post Tuesday, she urged her fans to support her again on Sunday, when the "first live coast-to-coast vote" will occur. 
According to the Internet Movie Database, the next two episodes of "American Idol" are slated to air on Sunday and Monday.
Sunday's episode will conclude with the elimination of two additional contestants as viewers select the Top 10, while Monday's episode will result in the elimination of three additional singers as America votes for the Top 7. Two additional episodes will air before the May 21 season finale, where the "American Idol" will be crowned.