American Tourist Arrested in North Korea for 'Hostile Activities' After Leaving Bible at Hotel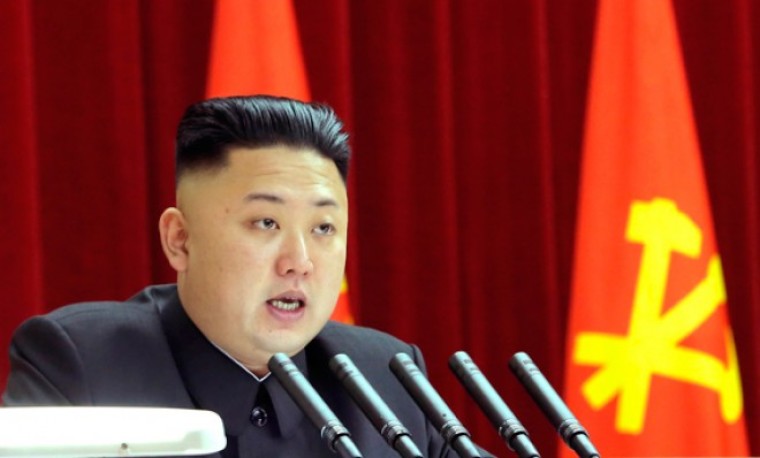 A U.S. tourist who reportedly left a Bible in a hotel was detained in North Korea Friday for "hostile activities."
The tourist, Jeffrey Edward Fowle, now joins two other Americans, 24-year-old Matthew Todd Miller and Christian missionary Kenneth Bae, who are being held under North Korea's reclusive regime.
A short report from the official Korean Central Central News Agency said Fowle was being questioned for violating visa regulations.
"US citizen in custody for committing anti-DPRK (North Korea) hostile activities," is written in the headline on the report.
Fowle, reports the agency, entered North Korea as a tourist on April 29 and "acted in violation of the DPRK (North Korea) law, contrary to the purpose of tourism during his stay."
"A relevant organ of the DPRK detained him and is investigating him," it noted.
Diplomatic sources told Japanese news agency Kyodo, however, that Fowle, who was part of a tour group, was detained in mid-May after he left a Bible at his hotel and tried leaving the country.
North Korea is reportedly particularly sensitive about Christian activities in the country as increased attention is being focused on the state's human rights record.
"The North is sending a signal that it won't yield to any outside pressure and it will continue being stern in dealing with any threat to its regime," said professor Yang Moo-Jin of the University of North Korean Studies in an Agence France-Presse report.
In May, the U.S. government warned citizens travelling to North Korea in an advisory that there is nothing to protect them from arbitrary arrest because it does not maintain diplomatic or consular relations with North Korea.
"In the past 18 months, North Korea detained several U.S. citizens who were part of organized tours. Do not assume that joining a group tour or use of a tour guide will prevent your arrest or detention by North Korean authorities. Efforts by private tour operators to prevent or resolve past detentions of U.S. citizens in the DPRK have not succeeded in gaining their release," warned the U.S. Department of State.
"Foreign visitors to North Korea may be arrested, detained, or expelled for activities that would not be considered criminal outside North Korea, including involvement in unsanctioned religious and/or political activities (whether those activities took place inside or outside North Korea), unauthorized travel, or unauthorized interaction with the local population," the warning further noted.