Americans Are Bowing Their Heads to a New God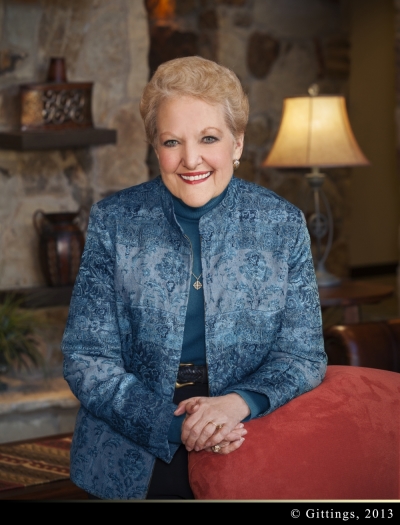 There's just something about bowed heads that makes you take notice.
I've noticed it and you have too — people everywhere are bowing their heads. In every restaurant, on every college campus, from cubicles to crosswalks, at church and at traffic lights folks appear virtually powerless to resist the compelling urge to pause and bow their heads. In reality, worship is taking place to the god of … the smartphone.
You do it and I do it. We text, tweet, post, shop, order dinner, answer emails, check social media, catch up on scores, follow politics, entertain ourselves — we even photograph our amazing meals!
The smartphone possibilities and applications are endless. For many, this remarkable piece of technology serves as alarm clock, flashlight, GPS, library, radio, personal computer, meteorologist and movie theater. We keep it charged and we keep it handy.
In many ways the smartphone has become our closest buddy. It goes with us everywhere we go — we wouldn't think of leaving home without it. Think back. How many U‑turns have you made to retrieve the smartphone you left behind?
Yes, the smartphone has become a most valuable resource. It's the last thing we look at before we fall asleep at night, and it's the first thing we reach for as each new day dawns.
But have you ever wondered how differently our lives might be if we invested equal time and devotion to the Bible? What if we were powerless to resist a compelling urge to bow our heads and read its pages? What if a forgotten Bible was reason enough to make a U-turn to retrieve it? Even more convicting, what if our Bible was the last thing we read at night and the first thing we reached for each morning?
The psalmist, David, possessed a compelling love for God's Word that kept him up at night and woke him up before dawn. ...
"I rise before dawn and cry for help; I have put my hope in your word.
My eyes stay open through the watches of the night, that I may meditate on your promises."
(Psalm 119:147-148)
The smartphone has increased our capacity to communicate and connect, but it has also increased our capacity to misuse our time and misdirect our worship. This happens when we fall into the habit of prioritizing the smartphone over God's Word.
Our priorities reveal what we value, and nothing is more valuable than God's Word. David reminds us of this truth in Psalm 19. …
"The law of the LORD is perfect, refreshing the soul.
The statutes of the LORD are trustworthy, making wise the simple.
The precepts of the LORD are right, giving joy to the heart.
The commands of the LORD are radiant, giving light to the eyes.
The fear of the LORD is pure, enduring forever.
The decrees of the LORD are firm, and all of them are righteous.
They are more precious than gold, than much pure gold;
they are sweeter than honey, than honey from the honeycomb.
By them your servant is warned; in keeping them there is great reward." (Psalm 19:7-11)
"More precious than gold … sweeter than honey." Do you think of God's Word this way? Do you think of your smartphone this way? As much as that passage reveals about Scripture, God has much more to say about His Word.
Let's reflect on what the Bible says about the Bible. …
The Bible is Prophetic.
"Prophecy never had its origin in the human will, but prophets, though human, spoke from God as they were carried along by the Holy Spirit." (2 Peter 1:21)
The Bible is Inspired.
"All Scripture is God-breathed …" (2 Timothy 3:16)
The Bible is Sufficient.
"All Scripture is God-breathed and is useful for teaching, rebuking, correcting and training in righteousness, so that the servant of God may be thoroughly equipped for every good work." (2 Timothy 3:16-17)
The Bible is Purposeful.
"So is my word that goes out from my mouth: It will not return to me empty, but will accomplish what I desire and achieve the purpose for which I sent it." (Isaiah 55:11)
The Bible is Inerrant.
"Every word of God is flawless; he is a shield to those who take refuge in him." (Proverbs 30:5)
The Bible is Infallible.
"The law of the LORD is perfect, refreshing the soul. The statutes of the LORD are trustworthy, making wise the simple." (Psalm 19:7)
These truths about God's Word should change our priorities. The next time you grab your smartphone — and bow your head — challenge yourself to increase your biblical bandwidth by prioritizing quality face time in God's Word.
June Hunt is an author, singer, speaker and founder of Hope For The Heart, a worldwide biblical counseling ministry. She hosts a daily 30-minute radio program,
Hope For The Heart
, and a live 2-hour call-in counseling program,
Hope In The Night
. To learn more about Hope For The Heart and download free resources, visit
www.HopeForTheHeart.org/free
. Here you can find
biblical hope and practical help
on a variety of topics.