Who Are the Americans Identifying as 'Spiritual but Not Religious'?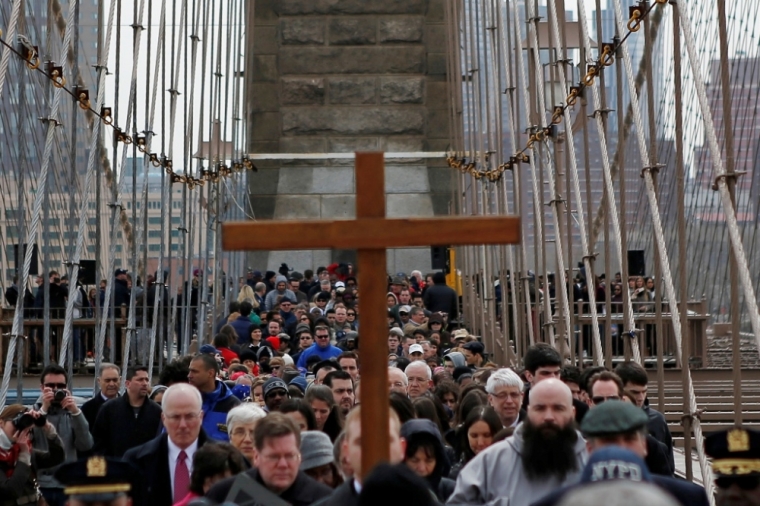 Many Americans say they're "spiritual but not religious." A Barna study defines who they are, what their beliefs are, and how they live out their spirituality daily.
There are two types of "irreligious spirituality," says the report, the second of a two-part exploration of faith and spirituality outside the church.
Thera are those who consider themselves "spiritual" but say their religious faith is not very important in their life, and then there are those who do not claim any faith at all, Barna explains.
The two groups include more women than men but equally make up around 8 percent of the U.S. population. Combined, they make up 11 percent of the population, as there is some overlap between the two.
These two groups, however, differ from the "love Jesus but not the church" crowd, on which the first part of the study focused, in significant ways, Barna cautions. "Those who Barna defined as loving Jesus but not the church still strongly identify with their faith," it explains, pointing out that those who say they believe in Jesus but no the church say their religious faith is "very important in my life today;" they just don't attend church.
Both groups studied in part two identify as liberal (50 percent and 54 percent) or moderate (33 percent or 35 percent), with only a fraction identifying as conservative (17 percent and 11 percent). "It may be that left-leaning spiritual seekers feel they are without a spiritual home in the church, a place they likely view as hostile to their political attitudes, particularly around hot button — and often divisive — issues like abortion and same-sex marriage," the study remarks.
Besides, both groups hold unorthodox views about God or diverge from traditional viewpoints. That's expected, the study notes, "but what's noteworthy is that what counts as 'God' for the spiritual but not religious is contested among them, and that's probably just the way they like it," and "valuing the freedom to define their own spirituality is what characterizes this segment."
Both groups are somewhat torn about the value of religion in general, holding ambivalent views. While 45 percent and 53 percent from the group one and two respectively agree that "religion is mostly harmful," 54 percent and 46 percent disagree.
"The broader cultural resistance to institutions is a response to the view that they are oppressive, particularly in their attempts to define reality. Seeking autonomy from this kind of religious authority seems to be the central task of the 'spiritual but not religious' and very likely the reason for their religious suspicion," Barna explains.
Further, 65 percent and 73 percent of the two groups are convinced that all religions basically teach the same thing, particularly striking numbers compared to evangelicals (1 percent) and practicing Christians (32 percent). "For them, there is truth in all religions, and they refuse to believe any single religion has a monopoly on ultimate reality," Barna notes.
Furthermore, they believe in a spirituality that looks within, and is deeply personal and private. So only few talk about it with their friends.
But they still take part in a set of spiritual practices, albeit a mish-mash of them, the study reveals.
"Somewhat unsurprisingly, they are very unlikely to take part in the most religious practices like scripture reading (4 percent and 10 percent), prayer (21 percent and 22 percent) and even groups or retreats (3 percent and 2 percent), particularly compared to the other religious groups. Their spiritual nourishment is found in more informal practices like yoga (15 percent and 22 percent), meditation (26 percent and 34 percent) and silence and/or solitude (26 percent and 32 percent). But their most common spiritual practice is spending time in nature for reflection (40 percent and 51 percent)."
"Spiritual leaders should not discount this group of the 'spiritual but not religious,'" Roxanne Stone, editor in chief at Barna Group, says. "They are distinct among their irreligious peers in their spiritual curiosity and openness. The majority of those who have rejected religious faith do not describe themselves as spiritual (65 percent), similarly two-thirds of those with no faith at all do not identify as spiritual. So those who do — this group of the spiritual but not religious — display an uncommon inclination to think beyond the material and to experience the transcendent. Such a desire can open the door to deep, spiritual conversations and, in time, perhaps a willingness to hear about Christian spirituality."