New Study Reveals What Americans Think of Women Pastors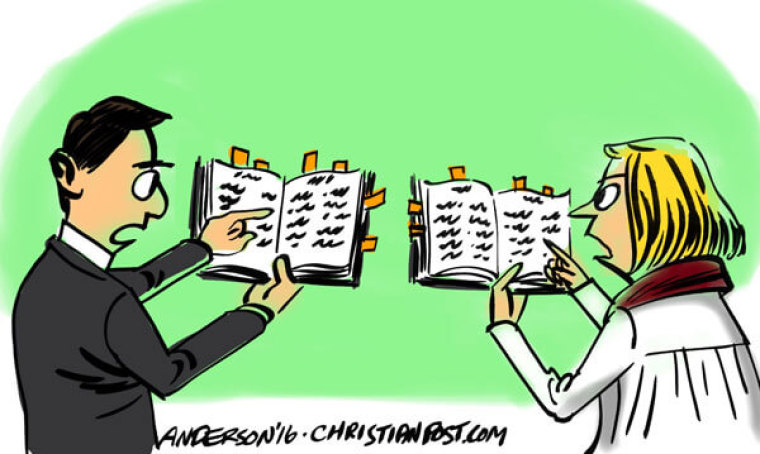 A newly released report by Barna Group reveals that evangelicals in the United States find it more difficult to embrace the presence of female leadership in the Christian ministry than other Protestants and Catholics do.
Only 39 percent of evangelicals, as defined by Barna, are accepting of a female priest or pastor, according to the Christian research group's report, titled "What Americans Think About Women in Power," which was released on Women's Day.
The percentage of those accepting a leadership role for women in the ministry increases to 62 percent among "practicing Christians," 74 percent among Protestants, and 80 percent among Catholics.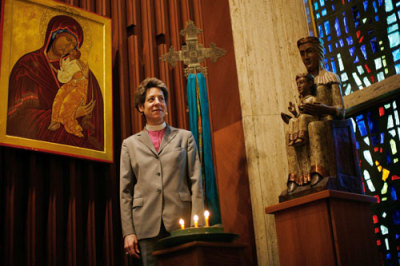 "There is a long history among evangelicals of emphasizing motherhood and family as a woman's primary calling," says Roxanne Stone, editor in chief at Barna Group, in the report. "While the broader culture, and much of the Christian church, has shifted away from this, evangelicals seem more reluctant to do so. This reluctance is often tied to a scriptural reading that insists men are to occupy primary leadership positions within the family and church and, by extension, society."
Notably, most evangelicals (73 percent) are comfortable with a female U.S. president.
Among the general population, 79 percent are affirming of female priests and pastors. Among men, 75 percent are comfortable with a female in the pulpit, and 84 percent among women.
Barna's research for The State of Pastors found that the percentage of Protestant senior pastors who are women is nine percent, which is triple the percentage from 25 years ago.
Though generally healthy and satisfied in ministry, these women are more likely to express they were unprepared for the expectations of perfection (18 percent, compared to 8 percent of male pastors) or the sense that they must do everything (15 percent, compared to 5 percent of male pastors), according to the report.
"Most of those women lead mainline congregations rather than the evangelical churches that demonstrate lower levels of comfort with female ministers. Though non-mainline churches welcome women's gifts in various other church leadership positions, just 44 percent of non-mainline pastors say their denomination, church network or congregation ordains women for senior pastoral leadership, compared to virtually all mainline pastors (99%)," Barna noted. "Even though they lack representation in the pulpit, very few Millennials feel treated differently or held back at their church because of their gender. Surprisingly, Millennial women are actually equally as likely than men to feel they have been treated differently (12% vs. 14%), or held back (3% vs. 5%)."
Stone noted that more than half of most congregations are women. And many of them are in the workforce. The Department of Labor shows that in 2015, women made up 47 percent of the labor force, up from 27 percent in 1948.
"They are increasingly part of the workforce; they are rising in the ranks at work and they are finding immense value in their jobs," Stone noted. "Yet, they often feel conflicted when it comes to their work and motherhood. How can the church offer vocational discipleship for women (and men) that includes both occupation and parenting? How can the church encourage men to take on more of the household duties and emotional labor associated with family life? What support can the church offer for stressed-out, working moms and dads?"
Since most practicing Christians, apart from evangelicals, would be comfortable with a woman in the pulpit, many attend churches where they do not agree with or understand the theological stance against women in leadership, Stone continued. "This is likely to become more of an issue for churches as women continue to gain equality in other spheres. We have already seen more churches shifting to allow women in senior leadership, and the number of female senior pastors has grown considerably in the last few decades.
"However, for churches who continue to hold a traditional position on women in leadership, it will become more important for them to articulate their theology for their members. Women and men in their congregations deserve to know what their church believes and why they believe it. Because such a stance will feel increasingly irrelevant and outdated, churches and members need to understand why such a theology still exists."
Barna defines evangelicals as those individuals who say they have made "a personal commitment to Jesus Christ that is still important in their life today," that their faith is very important in their life today; believe that when they die they will go to Heaven because they have confessed their sins and accepted Jesus Christ as their Savior; strongly believe they have a personal responsibility to share their religious beliefs about Christ with non-Christians; firmly believe that Satan exists; strongly believe that eternal salvation is possible only through grace, not works; strong agree that Jesus Christ lived a sinless life on earth; strong assert that the Bible is accurate in all the principles it teaches; and describing God as the all-knowing, all-powerful, perfect deity who created the universe and still rules it today.