Americans Will Now Lose Social Capital If They Hang Around Evangelicals, Says Al Mohler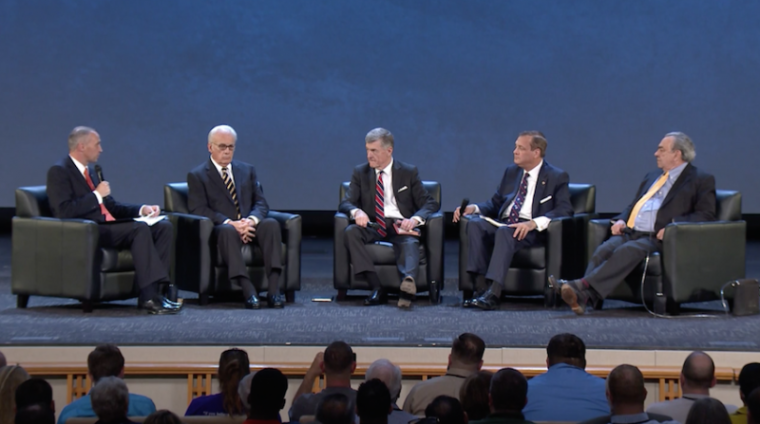 In the United States, there is now a cost for being associated with Christians and evangelical churches, Southern Baptist Theological Seminary President Al Mohler stated.
Decades back, people gained "social capital" by going to church. But in the present day, they have to "pay social capital" to go to church, Mohler said during a question and answer segment held at the Ligonier National Conference last week.
Mohler and other Reformed theologians, including R.C. Sproul and John MacArthur, were asked how they believed mainstream American culture was compelling the "mushy middle" out of the church.
Mohler responded, saying that in the past, many people went to church to "add credibility" to their public profile or business or community standing.
"You can gain a bit of social capital by coming to join with us. You can – there's some value added to your life if you come and join," he said, explaining how many churches used to talk to seekers. "Join with us. If you just come and be with us, we'll add meaning and spirituality to your life in a non-threatening way."
But today, the opposite is true.
"In the hardening secularization that we are now experiencing, people are going to pay social capital to hang around with anyone who believes the Gospel of Jesus Christ. They're going to forfeit social capital. They're going to run a risk for being members of our churches," he noted.
"Now you may fail to become a partner in your law firm because you're a member of a Bible-believing, Gospel-teaching church."
Mohler concluded his answer by saying that he believed "the mushy middle is going to disappear in a hurry, because the pressures on both sides are coming real hard."
Mohler is not the only evangelical Christian to argue that in modern America there is a social cost to being associated with theologically conservative Christianity.
In an earlier interview with The Christian Post, David Benham of the Benham Brothers explained that "it may cost us" to stand for biblical Christianity.
"We've been speaking at men's conferences in various churches and different events across the country and the common theme that constantly comes up is that now is the time for Christians to stand boldly for their faith whatever the cost," said Benham.
"This is the first time in our generation and in our parents' generation that it's actually going to cost us something to truly live out our biblical faith."
Ligonier Ministries hosted its 30th annual national conference last week in Orlando, Florida, with a theme centered on the 500th anniversary of the Protestant Reformation and the future of the church.
During the conference, Mohler also gave a speech wherein he argued that "we are experiencing what can only be described as the death of the great liberal dream."
"What was that dream? It was the dream of a humanity come of age, of a humanity that could sever itself from its Christian past and establish itself in a new secular present and point itself to a new secularized future," said Mohler.
"The great liberal dream was that somehow you could have human rights and human dignity without Christianity. That somehow, while separating us from a biblical conception of what it means to be a human being, we can develop respect for one another and human dignity could prevail."