America's Largest Catholic University Hosts Event Glorifying Polyamory, Open Relationships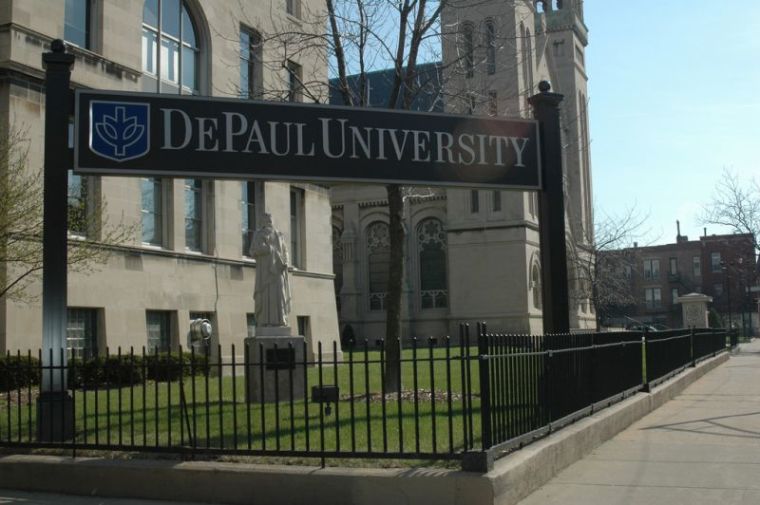 America's largest Catholic University hosted an event last week that featured a discussion reportedly glorifying open relationships and polyamory, concepts that violate Catholic teachings.
Last Thursday, DePaul University in Chicago hosted the event "Polyamory Pause: A Dialogue on Open Relationships and Polyamory," which was hosted by the school's LGBTQIA+ Resource Center.
Polyamory is a relationship construct where partners can have multiple sexual partners with the consent of all partners involved.
According to the conservative website Campus Reform, discussion at the event included a wide number topics related to non-monogamous love and lust.
According to a flyer that was photographed and published by Campus Reform, part of the purpose of the event was to "dig past the surface conversation surrounding polyamory and open relationships" and examine "the ways soisl (sic) identity impact this conversations and the embodiment of open and polyamous (sic) relationships."
Topics of discussion reportedly ranged from the differences between polyamory and cheating on loved ones to discussing the existence of "primary" and "secondary" partners within the context of polyamorous relationships.
"I never liked relationships or wanted to be in one really because I felt like they had to be monogamous, that's just what I knew, that's what everyone around me experienced, that's what I, like, felt, and I just knew that I didn't wanna deal with," one participant was quoted as saying. "All the expectations that come with that, all the baggage. I feel like this is a more natural way."
The student continued by equating the responsibility of having to choose a romantic partner to deciding what to eat when waiting in line at a fast food restaurant.
"Like, I can't make up my mind what I want to eat at Chipotle, like, how am I supposed to commit to one person, right?" the student asked.
Another student was quoted as complaining about the "judgment" received for being involved in a polyamorous relationship.
"We love each other; we say we love each other," the participant said of the partner.
The student added that people assume there is no love in the relationship because it is not monogamous.
Another student participant was quoted by Campus Reform as discussing how her own relationship was no longer going to be monogamous.
"When I was younger, I never had a vision of being with one person forever," the student reportedly said. "Right now I am in a relationship that is monogamous for like, compulsory monogamy reasons, but I think that we both know and talk about it that I think I see that changing."
The Christian Post reached out to DePaul University for comment on the event. A response is pending.
According to Catholic teachings, engaging in sex before marriage is a sin. Additionally, the Catholic Church defines marriage as being the "faithful, exclusive, and lifelong union between one man and one woman, joined as husband and wife in an intimate partnership of life and love."
DePaul is far from the first American college to host an event glorifying polyamory.
As The Daily Caller reported in 2016, Portland State University hosted an event called "Exploring Non-Monogamy" as part of its "sex week" sponsored by the PSU Queer Resource Center and was hosted in partnership with with PSU Polyamory Alliance.
At Vanderbilt University, a workshop was hosted in February 2016 called "Deconstructing couplehood," which was purported to be a "crash course in polyamory."
According to The Daily Caller, the Vanderbilt University workshop was designed to "deconstruct the 'ideal' and privileged relationship (that is straight, monogamous, married or heading that way, presumably white and middle to upper class), and look towards the other myriad ways to love and form community."