Catholic University in Iowa Opens Sex-Segregated Islamic Prayer Space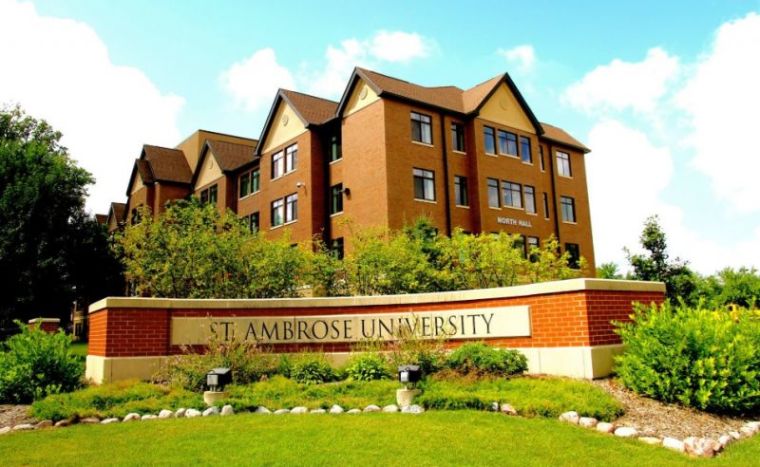 A Catholic university in Iowa has opened a gender-segregated prayer space for Muslim students in memory of a world religions professor who died last year.
St. Ambrose University, based in Davenport, dedicated the new prayer space on Tuesday, specifically as an alternative to the campus' Christ the King Chapel, and was designed in collaboration with the Saudi Student Association. The room features "sinks for ritual foot-washing," as well as "separate areas for male and female worshippers, since Islamic tradition calls for different prayer areas for each sex," local NPR station WVIK reports.
The Islamic prayer space was created in honor of the Rev. Joe DeFrancisco, a theology professor who died in July 2017 at age 69. 
"This is a truly appropriate way to honor Fr. Joe," said Sister Joan Lescinski, president of St. Ambrose, in a statement released by the university. 
"His openness to all members of the Quad Cities faith community was a living example of the Catholic Intellectual Tradition. Former students still talk about the impact visits to temples and mosques had on them as members of his comparative religions class."
While technically the space is open to students of all religions, the university explained that the facility "is built to suit the specific needs of students of the Islamic faith."
"Being able to say that we're committed to these Muslim students, and to all students — students of all different faiths — is really outstanding," said Student Government Association President Matthew Mahoney to NPR. "It's uniquely Ambrosian, and it just sort of shows our commitment to all different faiths."
The Daily Wire's conservative Catholic writer Paul Bois has denounced the university's decision to open the Muslim prayer space as going against the school's fundamental mission.
"A Catholic school preaching tolerance and compassion toward Muslim students is righteous, but a Catholic school giving Muslims a sex-segregated prayer space is basically a secular institution with a crucifix on it," wrote Bois.
"Either it's teaching students to become better Catholics or it's teaching students to become good millennials; it can't do both."