Amy Duggar Calls for Compassion After TLC Fires Derick Dillard Over Transgender Comments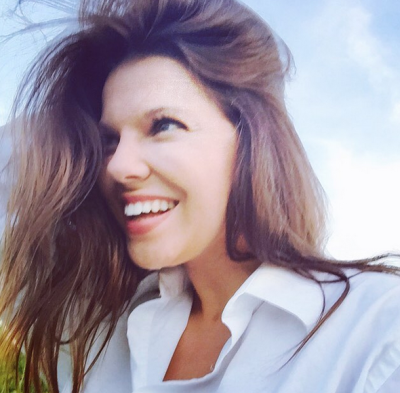 Amy Duggar is speaking out after her cousin's husband, Derick Dillard, was fired from the TLC network.
Duggar, who appeared with her husband, Dillon King, in the TLC special "Amy & Dillon: Married One Year," earlier this year took to Twitter on Wednesday to post a cryptic message after Dillard was chastised for sharing his perspective about transgender teenager Jazz Jennings. Jennings, who was born male but identifies as female, has a series on TLC documenting his experiences called "I Am Jazz."
After Dillard was booted from the reality series "Counting On," his wife's cousin spoke out.
"You might not agree with someone or their lifestyle but you SHOULD be compassionate and show God's love regardless to everyone," Amy tweeted Wednesday.
TLC released a statement on Twitter last week  announcing that Derick would no longer be appearing on the network: "We want to let our viewers know that Derick Dillard has not participated in 'Counting On' for months and the network has no plans to feature him in the future. We want to reiterate that Derick's personal statements do not reflect the views of the network. TLC is proud to share the story of Jazz Jennings and her family and will continue to do so."
The network's statement came after Dillard spoke about feeling sorry for Jennings. He was also criticized on social media for referring to Jennings by his birth sex and using the pronoun "him" instead of "her."
"I pity Jazz, for those who take advantage of him in order to promote their agenda, including the parents who allow these kinds of decisions to be made by a child," he wrote last week. "It's sad that people would use a juvenile this way. Again, nothing against him, just unfortunate what's on TV these days."