'An Attack on the Jewish Community Should Be Considered an Attack on the Christian Community,' Says John Hagee Amid Anti-Semitic Hate Crime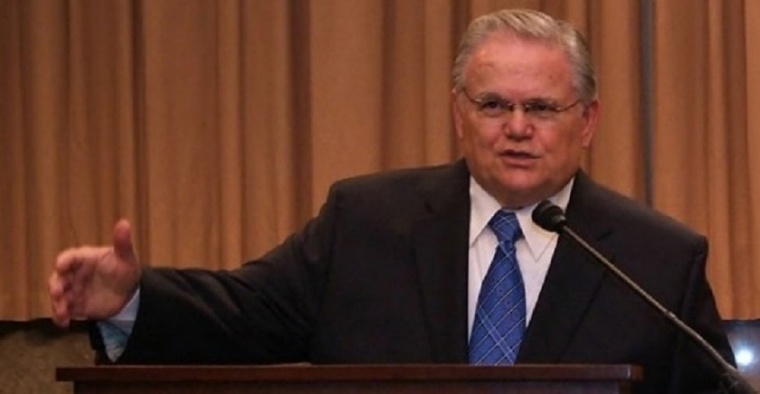 Cornerstone Church Pastor John Hagee recently condemned an attack on a San Antonio Jewish neighborhood where vandals sprayed graffiti on dozens of homes and cars with anti-Semitic symbols and messages including Swastikas and the letters "KKK."
"An attack on the Jewish community should be considered an attack on the Christian community," said Hagee to Fox News on Friday. "I came immediately to the rabbi's office to stand with him expressing my solidarity with his congregation and the Jewish community of San Antonio."
"Any time there is this kind of hateful act toward our citizens, Christians and Jews are going to unite and continue to press the issue until we have complete resolution," added Hagee. "We are going to stand very forcefully — right now. We want to send a message — this is not going to be tolerated — not paint, not bricks tomorrow, not blood later. It stops right here and it stops dead in its tracks."
The FBI has identified one person whom they believe is responsible for the attacks which have been classified as a hate crime.
Rabbi Scheinberg, a leader whose community bore the brunt of these attacks, expressed his appreciation of Hagee and his Christian Zionist organization, Christians United for Israel's support.
"They have been a global source of inspiration and encouragement to the Jewish people," said the rabbi to Fox News. "To imagine that a world leader like John Hagee would stop his busy schedule to be with us and give support."
The Christian Post reached out to Hagee and CUFI for comment, but they did not respond by press time.
Hagee is an avid supporter of the Jewish people. He founded Christians United for Israel, an organization that supports the Jewish State, in 2006.
Hagee has criticized the Obama administration for its lack of support for Israel. He came under fire in November 2014 when called Obama one of the "most anti-Semitic presidents" in history at an event for the Zionist Organization of America.
While speaking about the U.S.'s nuclear negotiations with Iran, Hagee also asserted that Obama is "anxious to accommodate Iran and its nuclear ambitions."
Hagee later clarified his comments about the president claiming that he misspoke during the event.
"The prepared text of my remarks before the Zionist Organization of America called President Obama one of the most 'anti-Israel' presidents in U.S. history," said Hagee in a statement in December 2014. "During my speech, I inadvertently called him one of the most 'anti-Semitic' presidents in history."
Even though the megachurch pastor admitted that he misspoke, he still stood by his criticism of the Obama administration in its handling of relations with Israel.
"While I regret my misstatement, I stand behind my prepared remarks," said Hagee. "I believe that those of us who love Israel must be aggressive in our criticism thereof."