Pastor John Hagee Calls Obama One of the 'Most Anti-Semitic Presidents' in History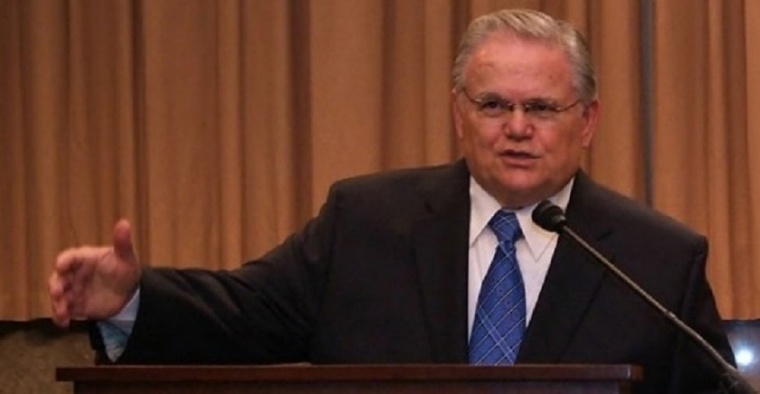 John Hagee, the senior pastor of Cornerstone Church in San Antonio, described President Barack Obama as "one of the most anti-Semitic presidents" in U.S. history while speaking at an event for the Zionist Organization of America.
The Texas pastor received an award from the ZOA Sunday night for his contributions in helping the nation of Israel. During his announcement he took a moment to share his opinion of Obama.
Speaking about the U.S.'s nuclear negotiations with Iran, Hagee asserted that Obama "is anxious to accommodate Iran and its nuclear ambitions. The executive branch is in the hands of one of the most anti-Semitic presidents in the history of the United States of America."
Hagee also commented on U.S.-Israeli relations, specifically America's relationship with the Middle East nation during the Obama administration, and said: "He knows it's unbreakable because he's been trying to break it for the last five years."
The Christian Post reached out to John Hagee for comment, but he was not able to respond by press time.
Texas Republican Sen. Ted Cruz, who headlined ZOA's event alongside Hagee, has been critical of the Administration's strained relationship with Israel and took a few minutes to discuss the threats coming against the U.S. ally.
"The threats to Israel right now have never been greater, and now is a time when we do not need leaders who simply speak empty words of support for Israel," Cruz said. "We need leaders who will stand and act. Now, more than ever, is a time to strengthen the unshakable alliance and friendship America has with the nation of Israel."
John Hagee also heads the organization Christians United for Israel. Founded in 2006, CUFI provides Evangelical-based support for Israel and has 1.6 million members.
"Before CUFI there was nothing to give American Evangelicals a national voice for Israel," said Hagee to JNS.org in November 2013. "Our main and initial objective was to get thousands of leaders to go each year to Washington D.C. to engage every senator and congressperson as to why we as Evangelicals support Israel."
Last year, Hagee donated $2.7 million during The Night to Honor Israel event which took place at Cornerstone Church.
The Christian Post reached out to the White House for a response but did not receive comment by press time.