'An Evening With C.S. Lewis' Show Debuts in NYC; Lead Talks His Portrayal of 'The Most Thoroughly Christian Man'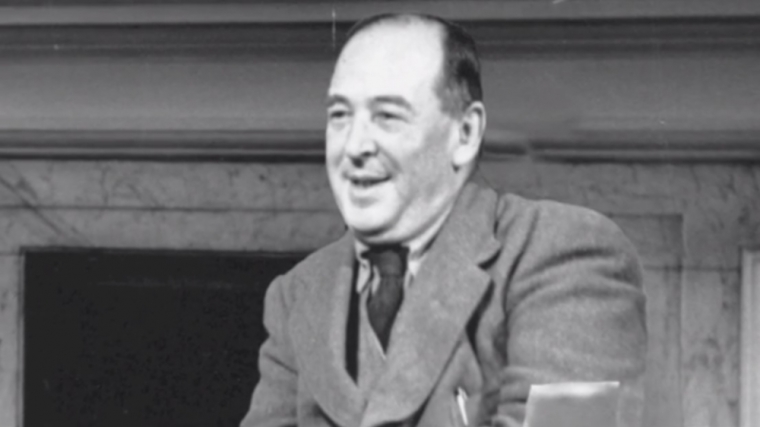 David Payne is touring the United States with a one-man show inspired by the life and writings of C.S. Lewis this year.
Payne is a businessman-turned-actor who first read Lewis shortly after becoming a Christian in his 20s. However, an unexpected career path that saw many failures and even bankruptcy eventually led him back to the iconic author. Ahead of his performance in "An Evening with C.S. Lewis" in New York, Payne spoke with The Christian Post about how he landed what turned out to be a career role as Lewis.
"After I lost everything, I prayed for my vision to not be taken away," the actor said of his failed business ventures. "I prayed: 'When this is over, let me see what is worth going for. Give me a passion for being and embracing life. Help me aim for something that can be achieved, and can be achieved because of what we learned.'"
As a result of losing his home and life savings, Payne said he, his wife and children became closer than ever. Furthermore, divine intervention led Payne to audition for the role of C.S. Lewis in Nashville, Tennessee, where, after landing the part, he debuted as an actor.
"It was absolutely an unexpected career change, and I embraced it fully," Payne told CP. "The doors kept opening, and God can close them at any time. Where I would have thought that it would peter out, my career has gotten bigger and bigger."
Lewis, who is best known for his novel The Chronicles of Narnia, was also a poet, academic, lay theologian, and Christian apologist. The author remains popular despite his death in 1963, and he is known as "one of the intellectual giants of the 20th century." While Lewis inspired and even propelled Payne's acting career, the famed author has also affected Payne's outlook on life, and ultimately, death.
"The biggest lesson I've learned from Lewis is his humility I think, and his generosity," Payne explained. "He gave most of his royalties away, he was generous with his time, and he answered every letter from a reader, from every child, and was generous with money. He was very humble - I would love it to be said of me, which it probably won't be, what was said of him, 'the most thoroughly Christian man you could ever meet.'"
Nevertheless, Payne easily separates himself from the character of his popular one-man show, "An Evening with CS Lewis," but the role has also altered his relationship with God. In fact, acting has inspired and heightened Payne's preaching abilities.
"You have to accept that what you do, if you do it well, that you have been given a gift from God, and you better exercise it well," the actor explained. "It has changed me. I am still asked to preach, but I prepare in a much different way and a lot more intensely than I ever did before. With the rehearsal time that goes into an acting role, why would I spend that time for the acting role and not the preaching? Why wouldn't I want to get the preaching right? It is little things like that [that] affect you."
Meanwhile, Payne performed "An Evening with CS Lewis" in New York City as part of the United Solo Festival on Sept. 19 and heads to Wilkes-Barre, Pennsylvania for another performance on Oct. 1. Furthermore, the actor has extended his residency at the Metropolis Performing Arts Center in Chicago during March and April 2015. For additional tour dates, visit the website for "An Evening with CS Lewis."