Analysis: 3 Issues That Confuse the 'Born Gay?' Debate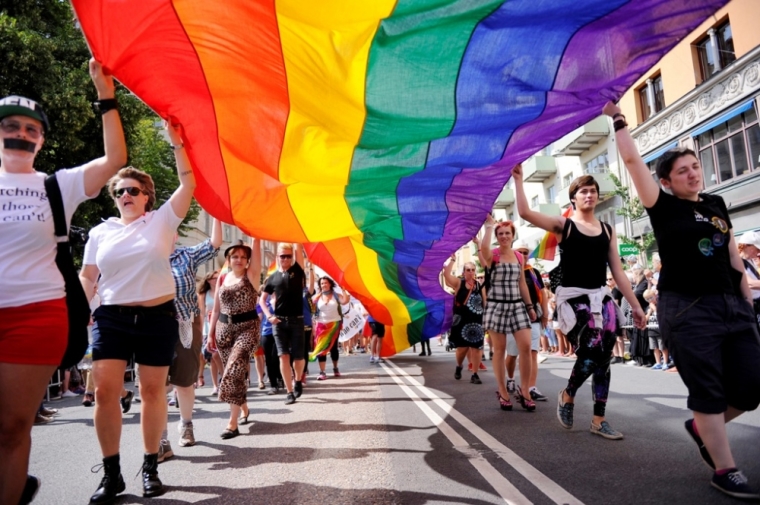 Many liberals insist sexual orientation is inborn and unchanging while conservatives often counter that there is no "gay gene." Three separate issues are getting confused in this debate.
Two weeks ago retired neurosurgeon Ben Carson, a potential 2016 presidential candidate, suggested that prison time makes some people gay. Several news organizations investigated the claim, including The Washington Post, Politifact and The Christian Post. Carson apologized.
Some liberals, however, responded to Carson's comments with an equivalent level of ignorance. The controversy itself illustrated why debates over homosexuality create much confusion.
Is homosexuality genetic?
The notion that sexual orientation is a genetic characteristic is sometimes expressed with the phrase "born that way." No newborn has sexual desires, of course. So, when people say gays are "born that way," what they usually mean is that their sexual orientation was determined by their genes.
While gays sometimes claim to "know" that they were "born that way," the reality is that no human is capable of determining what is taking place within their own genes. Understanding genes requires scientific expertise.
Some liberals insist the science is settled over whether genes determine sexual orientation for gays (but not for lesbians). One example is Slate's Mark Joseph Stern's Feb. 4, 2014, article, "No, Being Gay Is Not a Choice."
"In study after study, biologists have found that homosexuality, at least in men, is clearly, undoubtedly, inarguably an inborn trait," Stern wrote with four links, which the reader assumes supports his assertion. The articles that Stern links to, however, express more uncertainty than Stern himself. The article he linked to with the word "inarguably," for instance, has the word "may" in the title — "Homosexuality May Start in the Womb." If "inarguable," the title should have read, "Homosexuality Starts in the Womb."
When Slate's Rachael Larimore wrote about Carson's "prisoners become gay" flub, she linked back to, and quoted Stern's article to support her view that, in Stern's words, "Male sexuality ... is clearly fixed from birth."
The most recent research on genetics and homosexuality was published in November by the journal Psychological Medicine. The study replicated a study from the 1990s that purported to find a "gay gene." (Not actually a single gene, as some media reported at the time, but a set of genetic characteristics.) While others had tried, and failed, to replicate the results, this was the first study to find similar results.
The study found that men who share certain traits on a region of the X chromosome known as Xq28 were more likely to be gay. This finding suggests that there is a genetic component that can influence same-sex attraction. However, the study also found that genes did not decide whether one is gay or not — not all gays had the Xq28 traits and some who did have the traits were not gay.
One of the study's authors, Michael Bailey, a Northwestern University psychology professor, explained the results this way at a February, 2014 conference: "Our findings suggest there may be genes at play — we found evidence for two sets that affect whether a man is gay or straight. But it is not completely determinative; there are certainly other environmental factors involved. The study shows that there are genes involved in male sexual orientation. Although this could one day lead to a pre-natal test for male sexual orientation, it would not be very accurate, as there are other factors that can influence the outcome."
Is homosexuality a choice?
The debates over genetics and sexuality and whether homosexuality is a choice often become conflated in ways they should not be. Whether homosexuality is genetic is separate from the question of whether same-sex attraction is a choice.
In other words, regardless of whether same-sex attraction is due to nature, nurture or some combination of the two, the attraction itself is not a choice. On the other hand, while feelings and emotions are not a choice, actions are a choice. So, while homosexuality is not a choice, homosexual behavior is a choice.
Can gays become straight?
Some liberals argues that sexual desires can never change. This view conflicts, however, with other liberal dogmas regarding sex. Consent and freedom of choice have been two primary values with regard to sex: people should have freedom to do what they want as long as the people they are doing it with consent. Sometimes experimentation and diversity of experiences are also praised by liberals.
If choice reigns, why can't one change their sexuality? The inconsistency sounds even more strange when considering that liberals generally believe one can change one's gender by simply saying they are of a different gender. In other words, someone can change their gender just by declaring it so, but if you are gay you can never change.
(This view of gender has led to debates, for instance, over whether to allow men who consider themselves women to use women's restrooms and be admitted to women-only dormitories, colleges or gyms. CP guest columnist Matt Moore wrote more about that particular inconsistency here.)
If sexuality is fixed from birth, then every type of sexual desire found among humans must have its own label. As one of the campus housing options at Wesleyan University illustrates, LGBT can become LGBTTQQFAGPBDSM. Using the wrong term, such as describing someone as gay when they prefer queer, is considered offensive.
The strength of the liberal notion that sexual preferences cannot change is evident in their reactions to ex-gays: an ex-gay pride event had to be stalled out of fear of violent attacks; ex-gay ads were banned in London; public universities have become "unsafe zones" for students seeking sexual orientation change therapy; and California, New Jersey and Washington, D.C. have banned therapy for minors who want to change their same-sex attraction, to name just a few.