Analysis: 3 Reasons Trump Can't Win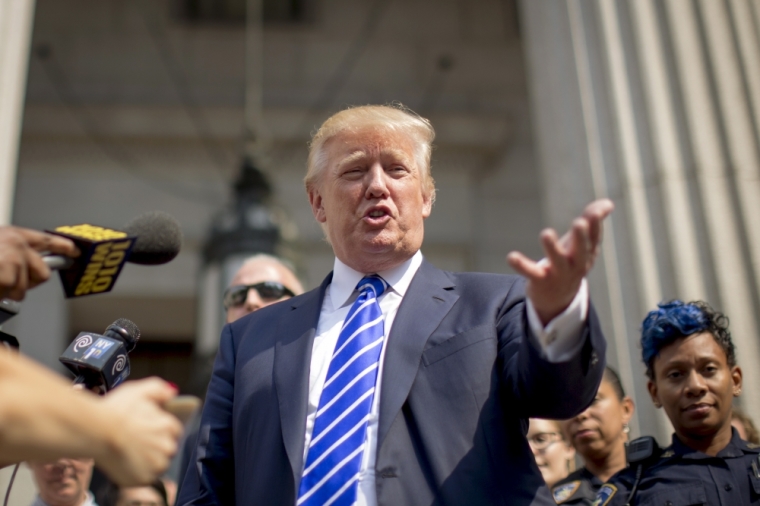 Donald Trump will not win the Republican presidential nomination, much less the presidency. Here is why.
A Fox News poll released Sunday showed that more Republican primary voters chose celebrity billionaire Trump, 25 percent, than any of the other 16 candidates. There is other data in the poll, however, showing why Trump will not be the nominee.
Plurality ≠ Majority
An ability to win a plurality in a field of 17 candidates does not necessarily mean Trump can win a majority after that field winnows.
Three out of four Republicans chose a candidate not named Trump. If their preferred candidate drops out, will they become Trump supporters? This is one key question to understanding who can win the nomination.
Trump is a celebrity with high name recognition. This makes winning a plurality much easier in a crowded field. This is especially true this early in the race. Summer is a slow time for political news in any year. Most voters are not paying close attention to the race yet. At this stage, potential voters are taking a "shopping around" approach and are curious about unconventional candidates.
As we get closer to the time when voters will actually have to make a decision, however, other factors will rise in importance, such as qualifications, electability and likability. On these measures, the Fox News poll has bad news for Trump supporters.
Here, then, are the three reasons Trump can't win:
1. Qualifications
When asked, "regardless of how you might vote, how qualified do you think [candidate's name] is to be president of the United States," 52 percent answered that Trump is "not at all" or "not very" qualified. This was the highest, by far, of the candidates they asked about, and 17 percentage points higher than the second highest "not qualified" among Republicans (Sen. Ted Cruz).
Among just the Republican respondents, 32 percent said Trump is not qualified to be president, which was much higher than any other Republican, including Cruz (17 percent) and the other two candidates with no political office experience, Dr. Ben Carson (19 percent) and Carly Fiorina (20 percent).
With one-third of the Republican electorate saying he is not even qualified to be president, Trump has a much more narrow window of opportunity to build a majority coalition than any of the other candidates.
(To learn more about the candidate's qualifications, see: "Analysis: Who Is Most Qualified to Be President?")
2. Electability
Electability, an ability to win the general election, will be one of the factors considered by primary and caucus voters when it actually comes to voting (rather than answering a pollster's question). On this measure as well, Trump does poorly.
When asked who you would vote for if the candidates were Hillary Clinton and Donald Trump, Clinton wins by 5 percentage points, 47 to 42 percent.
The raw numbers here are not that important, however, when considering Trump's ability to win the nomination. At this point, we don't even know if Clinton will be the Democratic nominee, and election campaigns can make a difference. What really matters for this analysis is how Trump does compared to the other Republicans.
Among all the other Republicans asked about, only Carly Fiorina did worse in a potential Clinton match-up (47 to 40 percent). Former Florida Gov. Jeb Bush and Sen. Marco Rubio would beat Clinton, 44 to 42 percent and 46 to 44 percent, respectively.
When Republican voters believe viable candidates not named "Trump" have a better chance at winning the presidency, they will be more reluctant to select Trump as their nominee.
3. Likability and Favorability
As noted previously in "Analysis: Who's Really Leading the Presidential Race?" the candidates who do the best at winning nominations in the long run are those who are acceptable enough to the broadest range of party voters.
So in the Democratic race, for instance, it is the candidate who can unite the "coffee conservatives" (blue collar workers) and the "latte liberals" (upper class urbanites). And in the Republican race it is the candidate who can unite economic, foreign policy and social conservatives.
The previous analysis showed Trump scoring near the bottom, 13th out of the 17 candidates, on a favorability measure.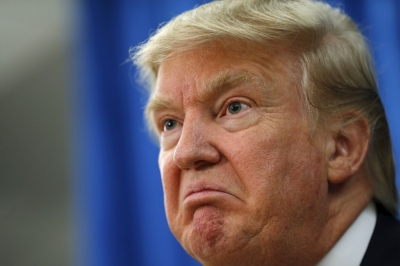 The Fox News poll did not ask about favorability but there were similar likability questions: "Regardless of how you would vote, which Republican presidential candidate is the most likeable? And which Republican presidential candidate is the least likeable?"
Among Republican primary voters, more than one in three, 37 percent, said Trump was the least likable candidate. This was over three times as high as the next most unlikable candidate — Rand Paul at 11 percent.
Additionally, most of the top candidates had a likability score higher than their support for president score, or saw little difference between their support and likability. While his support score was 25 percent, only 16 percent chose him as the most likable, which means a big chunk of his supporters do not even think he is the most likable candidate.
(The only other candidate whose most likable score was significantly smaller than their support score was Cruz, who had 10 percent support and 4 percent likability. Carson was the most likable at 19 percent.)
It's safe to say that Trump has a strong base of supporters who will stick with him no matter what. (Maybe that 16 percent who said he is the most likable candidate?) Ten percent of Republican primary voters said Trump was their second choice, which suggests his support could go as high as 35 percent. Depending on what happens over the next five months, this could be enough to win the Iowa caucus. That in itself would earn Trump a place in the history books, considering his lack of political experience. But given the many negatives, it still would not be enough to propel him to the nomination.
The poll of 1,008 registered voters was conducted Aug. 11-13. Thirty-eight percent of the sample identified as Republican. The margin of error for that subset of Republicans is plus or minus five percentage points.