Andreas Lubitz's Pastor Speaks Out, Offers Support for Lubitz Family and Community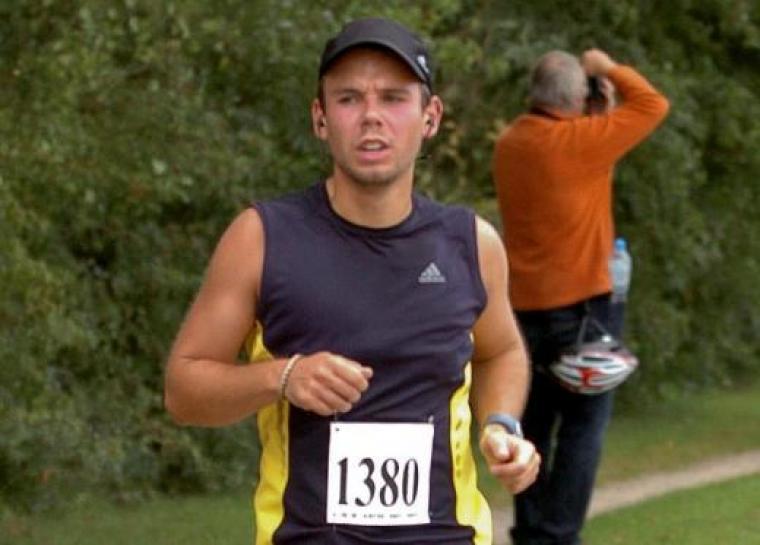 The pastor of the Lutheran church attended by former Germanwings pilot Andreas Lubitz spoke out to say that he fully supports the family and stands by him despite the accusations that he purposely caused the plane he was co-piloting to crash, killing 150 people on March 24.
"For us, it makes it particularly difficult that the only victim from Montabuar is suspected to have caused this tragedy, this crash—although this has not been finally confirmed, but a lot is indicating that—and we have to face this," Rev. Michael Dietrich told the Associated Press on Sunday after a service held to remember the victims of the crash.
"The co-pilot, the family belong to our community, and we stand by this, and we embrace them and will not hide this, and want to support the family in particular," Dietrich added. "I know her [Lubitz's mother] and her family. This does not make sense. It is incomprehensible for me, for us, for everyone who knew her and the family."
Lubitz's health and mental wellness was brought into question after authorities discovered a note from doctors declaring him unfit to fly, and a former girlfriend known only as Mary W., claimed that Lubitz would wake up with nightmares and his erratic behavior frightened her.
"At night, he woke up and screamed, 'We're going down!' because he had nightmares. He knew how to hide from other people what was really going on inside," Mary W. told German newspaper Bild. She also revealed that he told her last year, 'One day I will do something that will change the whole system and then all will know my name and remember it.' I never knew what he meant, but now it makes sense."
Many have wondered whether Germany's strict policy of not revealing details of patient's health could have put the passengers in jeopardy. The prosecutors in the case, said that they only found the medical note on the day the plane went down.
"Medical documents were found that indicate an ongoing illness and appropriate medical treatment," a statement released by the Dusseldorf prosecutors read. "The circumstance that torn-up current medical certificates—also pertaining to the day of the act—were found, supports, after preliminary examination, the assumption that the deceased hid his illness from his employer and his professional circles."