Co-pilot Andreas Lubitz Hid Illness from Germanwings; Ex-Girlfriend Says He Wanted to Make History
Co-pilot Andreas Lubitz Hid Illness from Germanwings; Ex-Girlfriend Says He Wanted to Make History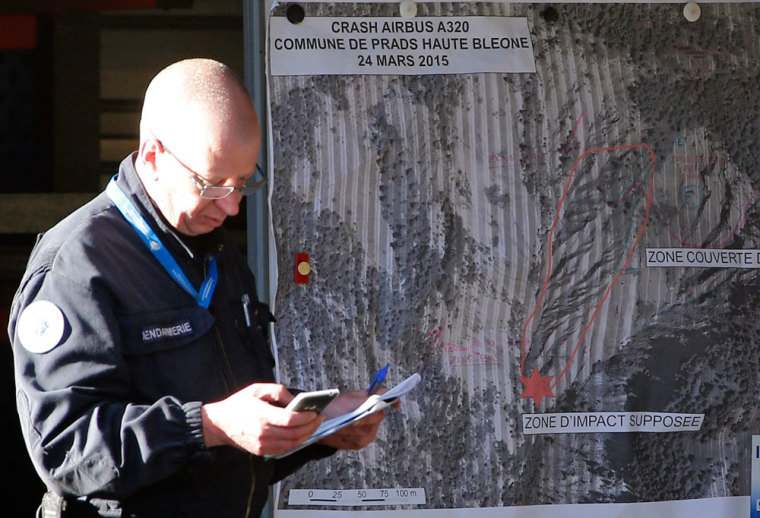 Andreas Lubitz, the co-pilot who allegedly crashed Germanwings Flight 9525 into the French Alps this week, had been declared "unfit to work" by a doctor but he concealed that fact from his employer, prosecutors said. His ex-girlfriend said he told her he wanted to do something to be remembered in history.
"Documents with medical contents were confiscated that point towards an existing illness and corresponding treatment by doctors," said the prosecutors' office in Dusseldorf, the home of the 27-year-old German co-pilot, according to Reuters.
The prosecutors, who found torn-up sick notes in his house, said Lubitz had "hidden his illness from his employer and his colleagues."
Meanwhile, German newspaper Bild quoted an ex-girlfriend of Lubitz, identified as Mary W, as saying he told her he wanted to "do something" to be remembered in history, according to Daily Mail.
"One day I will do something that will change the whole system, and then all will know my name and remember it," she was quoted as saying about what he told her. "I never knew what he meant, but now it makes sense."
Lubitz reportedly took a break in his training because of "burnout-syndrome," she said.
"At night, he woke up and screamed: 'We're going down!' because he had nightmares," she added. "He knew how to hide from other people what was really going on inside."
Lubitz was flying the Germanwings plane between Barcelona, Spain, and Dusseldorf Tuesday. Black Box audio recordings provided evidence that Lubitz locked himself inside the cockpit after the captain, Patrick S., had stepped out. Lubitz then activated the plane's descent and reprogrammed the autopilot to change the plane's altitude from 38,000 to 100 feet. The captain can be heard banging on the door and trying to get in, but Lubitz refuses to open the door. No sounds are heard from the co-pilot during the entire descent, beside his steady breathing.
All 150 on board were killed.
The prosecutors said they didn't find any suicide note or evidence of a political or religious background to what happened.
A hospital in Dusseldorf said the pilot had visited for a diagnosis March 10, without giving details abut the illness. But it added he was not treated in that hospital for depression.
However, the Bild newspaper said Lubitz had suffered a "serious depressive episode" in 2009 during his training as per internal documents forwarded by Lufthansa's Aero Medical Center to German authorities. He spent more than a year in psychiatric treatment, the newspaper added.
According to Carsten Spohr, CEO of Lufthansa, which owns Germanwings, Lubitz had passed medical and psychological testing when he was hired in 2013.